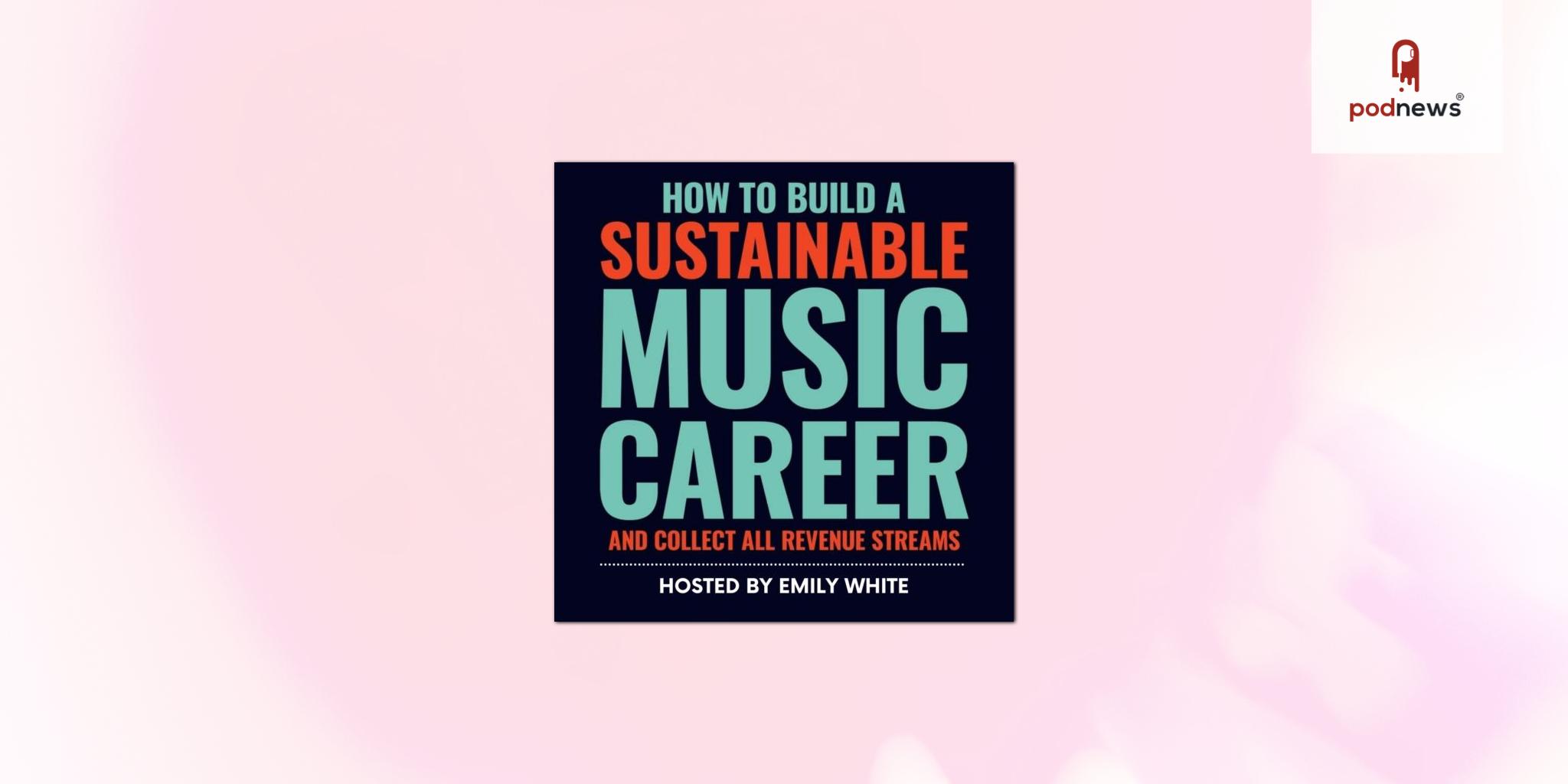 Volume.com Announces Season Two of #1 Global Music Business Podcast
Press Release · Milwaukee, WI, USA · · Updated
How to Build a Sustainable Music Career & Collect All Revenue Streams is the #1 Music Business podcast globally, charting on six continents with listeners in 140+ countries. Best-selling author, industry veteran and #iVoted Festival founder Emily White will cover the modern music industry in full and solve musicians' problems in real time via livestream on Volume.com in front of a live audience at Academy Award winner John Ridley's Nō Studios. Season two debuts January 10, 2023
Emily will take musicians through their process from recording to release and beyond throughout this series. She presents this information in a clear and methodical manner that is applicable to artists' home markets and shares how musicians can grow their careers nationally and internationally from there. While also ensuring they are not missing a single revenue stream along the way.
Musicians and music industry professionals can tune in live and later restream via Volume.com where White takes attendees through the modern music industry step by step via 12 podcast episodes.
These live workshops are based on White's Amazon #1 best-selling book of the same name. This is on the heels of the hit podcast's Season One with guests including Justin Vernon of Bon Iver, Imogen Heap, Run the Jewels' Manager Amaechi Uzoigwe, Donald S. Passman, Zoë Keating, Warped Tour Founder Kevin Lyman, Bandcamp Founder Ethan Diamond, Wilco's Pat Sansone, Kam Franklin of The Suffers, Brian Viglione of The Dresden Dolls and more.
Says White, "I wrote this book after years of musicians asking to 'pick my brain,' and found myself having the same conversations repeatedly. I figured if I wrote this all down it would then be accessible to help even more musicians. Similarly, in my years of running management companies, every time we took on an artist we were finding money for them left and right. It occurred to me that if this is happening to national and international acts, then what about everyone else? Bringing the book to life with handpicked guests in podcast form was a no-brainer. I'm thrilled to return with Season Two via Volume and Nō Studios to cover this material in an updated and live format that allows me to answer musicians' questions in real-time so the audience can learn and grow together. Season two will be through the lens of artists' home markets by teaching them how to methodically grow via an interactive experience courtesy of Volume.com's livestream platform."
Season Two will be recorded live at Oscar winner John Ridley's Nō Studios in both Ridley and White's hometown of Milwaukee and will be available for musicians and those interested and involved in the music industry to participate live or on-demand via Volume.com.
Adds White, "The information in this podcast is out there. I've just never seen it put in order. Music conferences struggle to present the modern industry in a methodical order due to panelists' schedules. This format allows me to guide musicians through each step of their career so it grows in a sustainable manner forever."
Listen
This is a press release which we link to from Podnews, our daily newsletter about podcasting and on-demand. This is reprinted verbatim; we may rewrite headlines and descriptions.
This page contains automated links to Apple Podcasts. We may receive a commission for any purchases made.