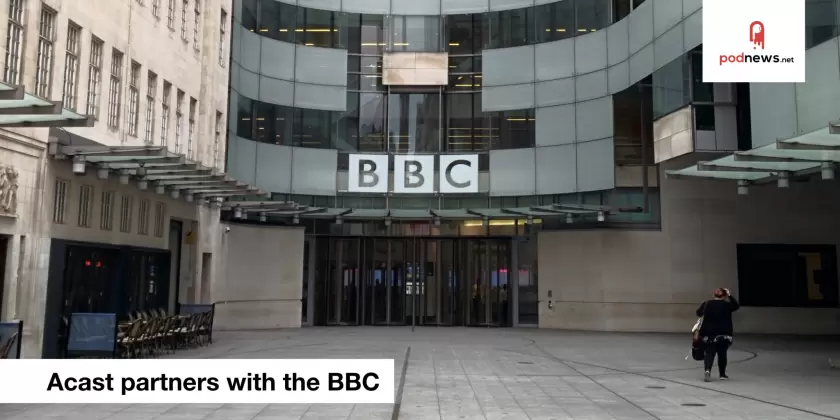 Breaking: Acast and the BBC partner on international podcast deal
LISTEN
· · 1.8 minutes to read
This article is at least a year old
Breaking: Acast has done a deal with the BBC to monetise its podcasts outside the UK. In a press release, the Corporation has announced that its 30m podcast downloads per month outside the UK will be monetised by Acast with a pre and post roll. UK listeners, who pay a government-mandated licence fee for the BBC's content, will not hear the ads.

Acast

This is the first time the BBC have released non-UK podcast download figures. Within the UK, they say they did 240m last year; roughly 20m a month. A total of 50m global downloads a month makes them larger than WNYC, PRX and iHeartMedia.iHeartMedia PRX

Anna Faris is Unqualified is now also Anna Faris No Está Calificada. Unqualified Media say that it's "fully translated, re-recorded, and mixed it in using actors playing both parts so you can hear parts of the original against the Spanish".

Back to the UK, some podcasting (and audio) stats. Lots of behavioural data from RAJAR/IpsosMori.


This link is no longer available, as at Aug 1 2023

6m adults (11%) listen to podcasts weekly (18% of age 25-34s).
While 53% of people listen to radio alone, that figure jumps to 88% for podcasts.
Most popular thing done while listening to podcasts? Nothing. (Driving or travelling is second favourite; most popular for radio).
Dan Misener from podcast producer Pacific Content shares their own internal dashboard: 'episode trajectories' (using SimpleCast's API).

Pacific Content

In The Word from Mouth this week: Google's new podcast player - will it lead to a boom and expansion in the podcast world? Plus Elle Martinez from Couple Money. The Guardian's Chips with Everything also looks at Google's announcement, including an interview with Pacific Content's Steve Pratt.
Listicle corner: the twenty best true crime podcasts
Our podcast subscribe pages now contain links to the Otto Radio app too. (We'd like to link to more: we need an SVG logo and a URL pattern).
In Vancouver? Podnews is at the Craft Beer Market in Olympic Village tonight from 5.30pm. We have podcasters, there's beer, and I've laptop stickers. What's not to like? WhatsApp +61447692743 if you can't find us.
Podnews