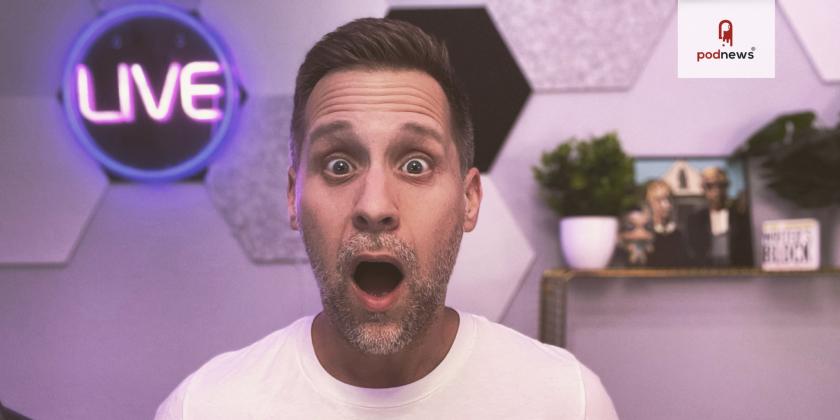 The Life Shift Podcast celebrates its one-year anniversary
Press Release · Orlando, FL, USA ·
The Life Shift - Stories about Life-Changing Moments, an indie podcast hosted by Matt Gilhooly, proudly announces its one-year anniversary. Over the past year, the podcast has inspired and motivated listeners with the intention of helping them feel less alone in their life experiences. Since its launch on March 22, 2022, the show has gained a loyal following of listeners who have been deeply impacted by the insightful interviews and thought-provoking discussions released weekly.
The Life Shift Podcast has released 54 full-length episodes discussing grief, mental health, relationships, career changes, religion, and more. The show has succeeded in sharing its guests' life-altering moments and humanizing the struggles and triumphs that come with them all.
Matt Gilhooly expresses his gratitude to The Life Shift Podcast's listeners, who have been a source of inspiration and motivation throughout the year. The listeners have not only supported the show through subscriptions and Patreon pledges but have also shared their personal stories and experiences behind the scenes, adding unique value to the show.
"I never thought a podcast could be so personally fulfilling," said creator and host Matt Gilhooly. "The show's theme was triggered by my mother's death when I was eight, but I never expected The Life Shift to help me unpack even more of my grief journey." As The Life Shift Podcast celebrates its first anniversary, it wants to continue highlighting the power of storytelling. In one episode, the guest Lauren shared, for the first time publicly, that she struggled with infertility in her journey to start a family. After sharing her story, she felt empowered to meet with her company's HR department. As a result, Lauren convinced her employer to offer financial assistance to all employees for family planning, including adoption and fertility treatments.
Listeners can access a brand new trailer and weekly episodes of The Life Shift Podcast on most podcast platforms, including Apple Podcasts and Spotify. The show also regularly shares the latest news and episodes on social media.
Listen
This is a press release which we link to from Podnews, our daily newsletter about podcasting and on-demand. This is reprinted verbatim; we may rewrite headlines and descriptions.
This page contains automated links to Apple Podcasts. We may receive a commission for any purchases made.