Sounder Releases Audio Data Cloud to Increase Quantity & Improve Quality of Audio Ad Supply
Press Release · New York, United States ·
This article is at least a year old
Sounder (https://www.sounder.fm), the podcast management platform that brings Audio Intelligence to creators and enterprises, today announced the release of its Audio Data Cloud (http://sounder.fm/enterprise). This enterprise platform aims to help publishers unlock discovery, engagement, and monetization opportunities for their audio content through data and insights. Built on proprietary machine learning and natural language processing capabilities, the Audio Data Cloud offers automated, industry-leading solutions focused on brand safety and suitability, topic analysis, content summarization, and dynamic segmentation.
"The Audio Data Cloud will bring a wealth of automated tools to enterprise customers, helping them grow and further monetize their content catalog," said Kal Amin, Co-founder and CEO of Sounder. "This technology puts audio on par with other forms of media in terms of revenue potential. While the number of podcasts and consumer engagement has accelerated, podcast advertising supply has historically been a challenge for publishers and platforms to grow. Sounder's Audio Data Cloud unlocks new inventory, allowing publishers to confidently identify content as being safe for brands as well as finding new ad placement opportunities through natural breaks in the conversation."
At launch, the Audio Data cloud provides five solutions that help enterprises increase the quantity and improve the quality of their audio ad supply:
Automated Content Segmentation, which dynamically segments audio content into relevant chapters that improve SEO and into bite-sized snippets that drive audience growth through smart promotion. This solution also surfaces new opportunities for ad placements at natural breaks in the conversation.
Brand Safety & Brand Suitability, which analyzes a publisher's audio content and identifies any segments that might not meet the industry safety guidelines used by thousands of advertisers to determine ad placements. It also surfaces content that aligns with a brand's message based on context and sentiment. Publishers can offer advertisers the opportunity to place their ads next to relevant, brand-safe discussions aligned with their messages.
Dynamic Topic Analysis, which detects and classifies discussion topics in any piece of audio content, enabling new advertising and listener engagement opportunities.
Dynamic Entity Analysis, which identifies people, places, brands, and products within any piece of audio content, unlocking new contextual advertising experiences for advertisers.
Automatic Summarization**,** which generates episode descriptions and titles for audio content, saving valuable time for production teams.
Together, the Audio Data Cloud will enable publishers to capture more revenue from their audio content. Topic and entity analysis enables publishers to offer brands contextual ads within their content, while automated content segmentation ensures these ads are placed at the most relevant moments. Sounder's Audio Data Cloud can integrate with existing advertising technology platforms to enhance a publisher's audio advertising inventory.
This is a press release which we link to from Podnews, our daily newsletter about podcasting and on-demand. We may make small edits for editorial reasons.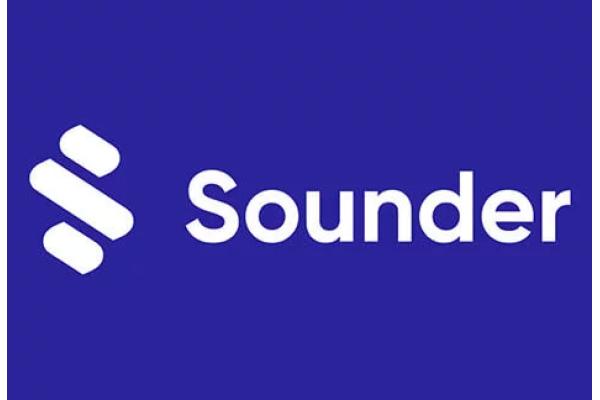 Sounder