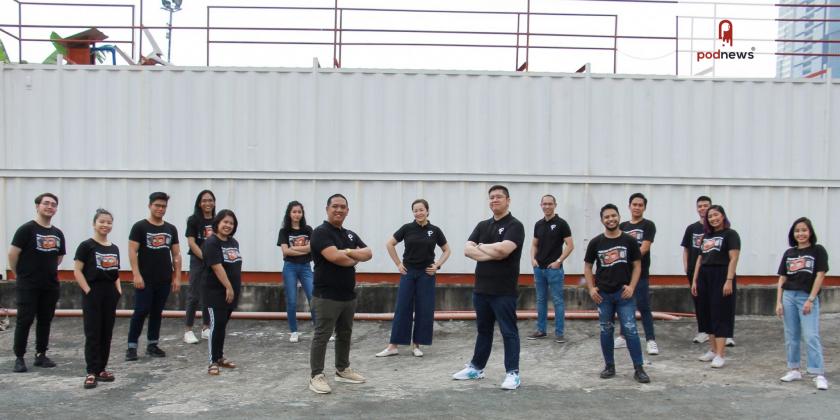 Philippine podcast company receives fresh investments from Lisa Gokongwei, Foxmont Capital and Venturra Discovery
Press Release · Manila, Philippines ·
This article is at least a year old
Podcast Network Asia (PNA) announces its new round of seed funding valued at USD 750K.
Since its inception in August 2019, PNA has provided a foundation for the growing podcast industry by making sure that creators and hosts have access to production support and monetisation opportunities. Over the course of the pandemic, PNA has since grown its roster to 93 shows. With four Spotify-exclusive shows, PNA is also home to the top podcasts in the Philippines, including Boiling Waters, Eve's Drop, Kool Pals, and Walwal Sesh, and many more.
Added capital also means extending PNA's reach outside of the Philippines, exploring Indonesia, Thailand, and Malaysia for its expansion.
The influx of support from Summit Publications President Lisa Gokongwei, multi-focus venture capital firm Foxmont Capital, and Jakarta-based VC firm Venturra Discovery, investing in early stage tech businesses in Southeast Asia, PNA is equipped to drive podcasting forward throughout the region.
Additionally, Philippine live-streaming platform KUMU has also placed bets on the young podcast company as its first ever investment.
Part of the ambition behind PNA is to encourage more brands and advertisers to support podcasting as a channel to reach and engage their audience. Globally, podcast advertising has grown exponentially along with the increase of podcast shows which is estimated to be at 1M.. From 2015 to 2020, podcast ad revenue grew exponentially from USD 69M to a staggering 659M. According to Interactive Advertising Bureau (IAB) and PwC, this growth shows little signs of stopping, with advertising revenue projected to surpass 1BN USD in 2021.
"Podcasting is about to enter its golden age," enthuses Ron Baetiong, CEO and co-founder of Podcast Network Asia. "We are very excited with what this investment allows us to do – with the Philippines as the 6th fastest growing country in terms of listenership plus our own listenership, which already stands at 10M; we can scale up and continue the momentum we've built in the Philippine podcasting industry and replicate it across the region."
The company will also leverage on Podmetrics.co, PNA's data analytics and ad marketplace platform, to service and provide monetization opportunities to the global podcast market Currently, there are 415 podcasts utilizing the platform today; however, with the launch of Podmetrics Marketplace, this number is slated to grow, as users will now be able to take advantage of the following:
View total podcast analytics
Apply for Affiliate Marketing Campaigns
Collaborate with Brands for Episode Sponsorships
View Campaign Impressions, Conversions, and other Metrics
"I think podcasting is still in the early stages of growth in the country, and that PNA has put a stake in the ground ahead with a scalable business model," says Lisa Gokongwei. "The team knows the industry well and they are quite passionate."
Globally, the podcast industry remains bullish with an onslaught of creators, networks, and advertisers supporting the growing medium. PNA is confident that the added support from investors will enable the Philippine industry to champion this growth. Such a sentiment is echoed by Ventura Discovery Partner Raditya Pramanay who stated, "Podcasting is still in its nascent stage in Southeast Asia.When we look at top charting podcasts, [a] majority of them launched within the past year. The industry has strong momentum, as audio streaming platforms are doubling down on this segment. We believe we can empower creators to improve and commercialize their content through data analytics and production support."
About Podcast Network Asia:
Podcast Network Asia is a media and tech company that aims to make podcast listening mainstream by creating and curating the region's best audio content and reinforce its value through an AI-powered podcast analytlics platform, Podmetrics.co.
www.podcastnetwork.asia
This is a press release which we link to from Podnews, our daily newsletter about podcasting and on-demand. We may make small edits for editorial reasons.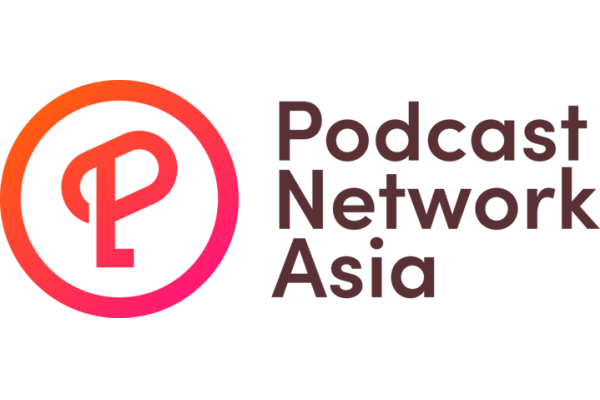 Podcast Network Asia