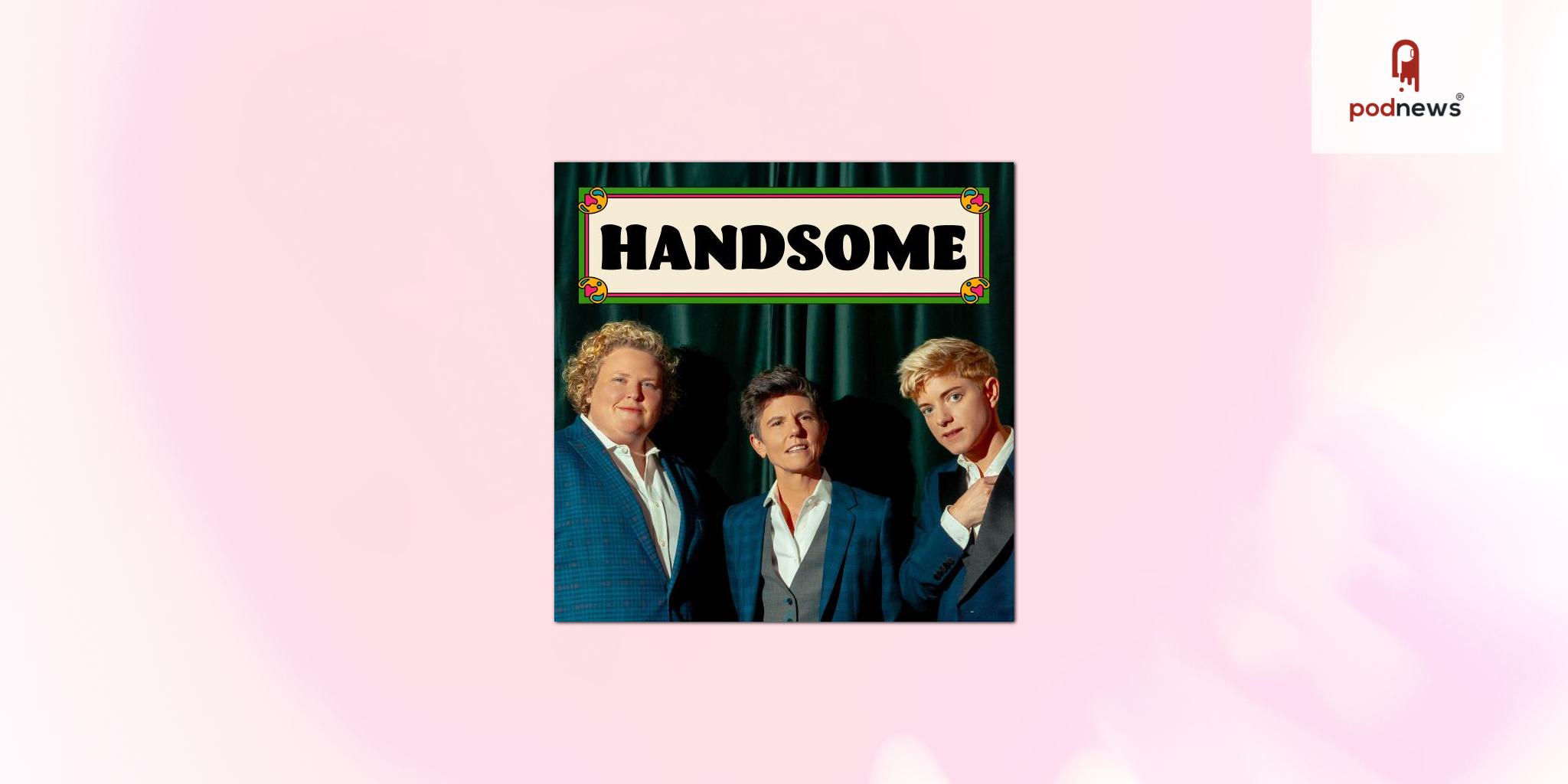 Tig Notaro, Fortune Feimster, and Mae Martin launch new comedy podcast, Handsome, with ad sales by Gumball
Press Release · Los Angeles, CA, USA ·
Tig Notaro (One Mississippi, Star Trek), Fortune Feimster (Fubar, The Mindy Project), and Mae Martin (Feel Good, The Flight Attendant) are excited to announce the launch of their new podcast, Handsome, on August 22, 2023.
Handsome is a comedy and storytelling podcast where the three comedians laugh their way through a candid, far-reaching and uproarious conversation, fielding a question each week from a friend, including Kenan Thompson, Atsuko Okatsuka, Neil Patrick Harris, Leisha Hailey, Lil Rel Howery, Jimmy Fallon, and many more.
Topics on Handsome range from childhood memories to philosophical musings, to creative inspiration and even (thanks to Sarah Silverman) private-part hygiene. Along the way, the three hosts approach every conversation with the warmth, hilarity, and insight that they've all been celebrated for as acclaimed individual stand-up comedians, actors, writers, and creators. Each of their singular comedic voices is spotlighted on the show, but together, their podcasting presence can only be described as 'Handsome.'
"A little while back, the three of us decided to get together, have some laughs, drink some whiskey, tell some stories, and even divulge some never-before-told secrets," said Handsome hosts Tig, Fortune, and Mae. "Luckily, and completely by chance, it was all being recorded on professional recording equipment. We're beyond excited to release our first episode and officially become the most 'Handsome' trio of hosts in podcasting history."
Ad sales for Handsome will be facilitated by Gumball, the Headgum-owned marketplace for advertisers to buy host-read ads directly from podcasters. CAA, which represents Notaro, Feimster, and Martin, brokered the deal with Gumball.
New episodes of the show will be released every Tuesday.
Listen
This is a press release which we link to from Podnews, our daily newsletter about podcasting and on-demand. We may make small edits for editorial reasons.
This page contains automated links to Apple Podcasts. We may receive a commission for any purchases made.