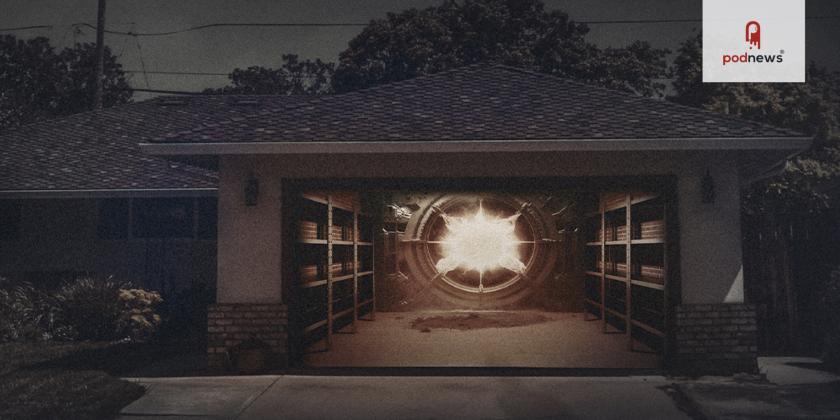 Part True Crime, Part Mad Science - Crime Waves: Cold Truth launches today
Press Release · via QCODE ·
Dr. Eugene Mallove believed that a new form of world-changing free energy — cold fusion — was just around the corner. Even when his work was pushed to the fringes, he dreamed of a brighter future. But before Dr. Mallove could usher in that future, he was found dead in the driveway of his childhood home. Everyone had their own ideas of who killed him, and investigators were looking in all the wrong places.
From QCODE and Faceplant, in association with No Smiling, Crime Waves: Cold Truth is a story about one man's quest to expose the truth, the lengths he would go to save the world, and how his dream caught up with him.
Hosted by award-winning journalist and author David Kushner, Cold Truth is an 8-part series and the first show to be released under the Crime Waves true crime anthology. It tells the true story of the life, violent death, and still-unfolding legacy of Eugene Mallove, a prominent scientist and an expert in cold fusion energy. Kushner and No Smiling take us on a journey through reporting of Mallove's murder, which remained unsolved years after his death. Along the way, the show dives into the strange, conspiracy-riddled history of cold fusion research and reflects on the nature of dedication to ideas that lie outside the norm.
We live in this world of conspiracy theories right now, and I think that makes the story of Eugene Mallove incredibly relevant. It's all about skepticism, the suppression of science, and, less directly, one of the most pressing issues of our time — energy and climate change. It's the story of a guy who's not super well known but was very influential in his field, very controversial, and whose murder left a hole and raised a lot of questions about how he lived and how he died.

Eugene Mallove was someone who was thinking about energy problems for decades before it was mainstream. And he risked his entire career, and, some people thought, even his life, for a cause and an idea — cold fusion. The question his story raises for us is — how far would you go for something you believed in, if what you believed in could save the world? - Kushner
A new podcast company from award-winning storytellers, documentary filmmaker Steven Cantor and journalist/author David Kushner. FACEPLANT brings surprising, true stories from the world's top journalists and documentarians to podcasting. Deeply reported and deftly told, each serial podcast is character-driven and stranger than fiction. It's about what happens when reality smacks you in the face. From their early post-college friendship navigating the film and media landscape together, Steven Cantor and David Kushner have forged parallel careers as two of the country's premier nonfiction storytellers. Cantor's production company, Stick Figure productions, will develop and produce podcasts in-house and specialize in entertaining, character-driven true stories.
David Kushner is an award-winning journalist and author. A contributing editor of Rolling Stone and Outside, Kushner has written for publications including The New Yorker, Vanity Fair, Wired, New York Times Magazine, New York, and GQ, and has been an essayist for National Public Radio Weekend Edition Sunday. His books include Masters of Doom: How Two Guys Created an Empire and Transformed Pop Culture, Jacked: The Outlaw Story of Grand Theft Auto, and more. Two collections of his magazine stories are available as audiobooks, The World's Most Dangerous Geek: And More True Hacking Stories and Prepare to Meet Thy Doom: And More True Gaming Stories. His memoir Alligator Candy has been adapted into a serial podcast. Many of his articles and books are being adapted for TV and film. Silk Road is based on his Rolling Stone story "Dead End on Silk Road." Zola is based on his Rolling Stone article "Zola Tells All" and the tweets of A'Ziah "Zola" King; Kushner is an executive producer of the film.
QCODE Media is a leading podcast production company known for producing high-quality, immersive audio experiences. With a diverse range of shows spanning genres from true crime to fiction, QCODE is committed to delivering captivating content to listeners around the world.
Founded in late 2022 by journalists Sean Cannon and Heather Schroering, documentarian Evan Mascagni, and actor/producer Boyd Holbrook, No Smiling is an independent media studio that produces cinematic journalism—uncovering bombastic stories about compelling characters in audio and on the screen. Previously, No Smiling's award-winning founders have produced several hit podcasts, including Joe Exotic: The Tiger King, WeCrashed, The Pope's Long Con, Dr. Death: Dr. Fata, and The Big Conn.
Listen
This is a press release which we link to from Podnews, our daily newsletter about podcasting and on-demand. We may make small edits for editorial reasons.
This page contains automated links to Apple Podcasts. We may receive a commission for any purchases made.