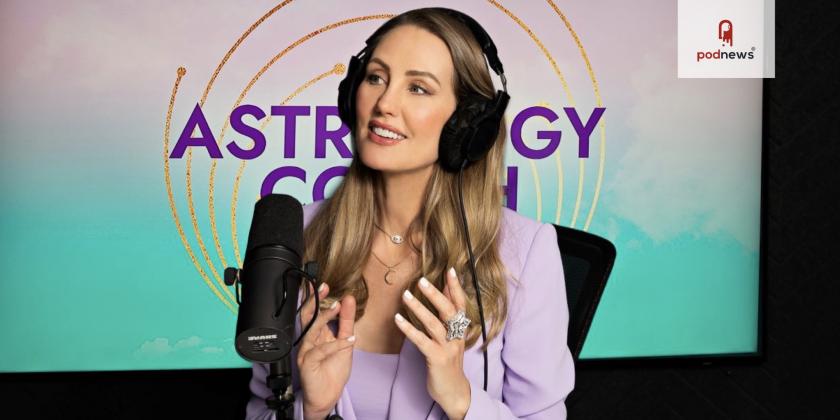 Podcast tech talks tarot - hear what's in your stars with iHeart's latest podcast
Press Release · Melbourne VIC, Australia · via ARN ·
In a galaxy first, podcast advertising technology has pivoted to help listeners look to the stars.
Introducing Astrology Coach – an innovative astrology podcast developed by ARN's iHeart and Deadset Studios.
Hosted by Astrologer Natasha Weber, every Monday and Friday, Astrology Coach tells listeners what is happening in the astrological weather, and how it will impact their lives.
Then, using dynamic insertion technology, a listener is treated to their own personal and randomly selected tarot card read. With a full deck of 78 tarot cards available, because it's randomised, this innovative use of the technology mimics the way a tarot card is drawn from a deck, making this a very personal experience.
Studies† show that when the world becomes uncertain, many people find comfort and insight by turning to the stars to uncover how, when, and why events unfold. Combining dynamic insertion technology with tarot and astrology, gives the audience a unique and modern way to engage with mysticism.
ARN's Podcast Content and Partnership Director Stephanie Coombes adds, "I couldn't be more excited to be launching Astrology Coach. What's most exciting about this show is the revolutionary tarot card reading that are randomly chosen for every listener at the end of the episode. It's fun and helps the audience navigate the cosmic climate."
Director & Founder of Deadset Studios, Kellie Riordan said, "Many Australians are wanting to feel more control in uncertain times, so this fun show brings cosmic lightness to their week. And by adding a ground-breaking, randomly chosen tarot read, Astrology Coach truly pushes the boundaries of what podcasting technology can do".
On the launch of her show, host Natasha Weber says, "You don't need to be a spiritual guru, yogi master or astrology expert to get value out of this podcast! The key point of difference is the show's bridge between ancient astrological wisdom and horoscope columns read by millions across the globe."
Get your forecast with Astrology Coach, available via the free iHeart app or wherever you get your podcasts.
† The Atlantic – The New Age of Astrology, ABC News – "Old Meets New as Psychics, Tarot Readers thrive on TikTok", JWT Intelligence Innovation Report – "Unreality : Next gen fantasy, utopias and unquantified landscapes in a world of hyper digital realism, People who consult astrologers: A profile by GA Tyson. ABS Census
Listen
This is a press release from ARN which we link to from Podnews, our daily newsletter about podcasting and on-demand. This is reprinted verbatim; we may rewrite headlines and descriptions.
This page contains automated links to Apple Podcasts. We may receive a commission for any purchases made.