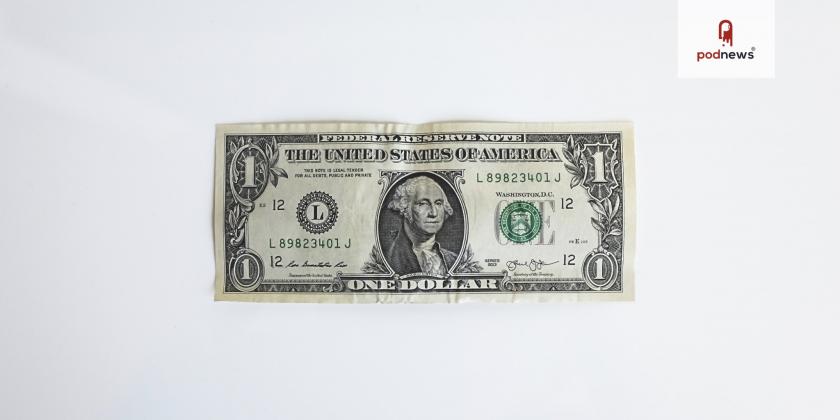 How this company generated over 68% of its revenue from podcasting
· By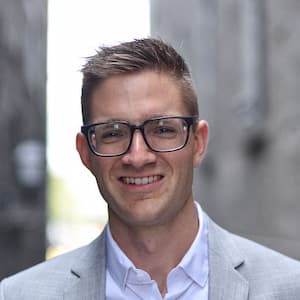 Jake Jorgovan
· 3.2 minutes to read
This article is at least a year old
Launching a podcast that speaks to the needs and curiosities of your target market is an investment you can't go wrong with.
When used as a platform to strategically network with ideal prospects and partners, your podcast can quickly become a key revenue generator for your business.
In this article, I'll be sharing the story of how my podcast evolved into the most effective driver of new revenue for my business, Lead Cookie.
Building a Network of Prospects and Partners with My Podcast
Prior to the conception of Lead Cookie, I was hosting the Working Without Pants Podcast where I focused on interviewing agency owners, consultants, and entrepreneurs about their unique journeys. We discussed industry pain points, keys for success, upcoming trends, and much more.
At the time, I was mostly using the podcast to build my personal brand and to connect with other thought leaders and influencers. It didn't take long for me to realize that by hosting a podcast, my own status as an authority was growing quickly.
This new position I found myself in made it much easier to form relationships with high-level leaders and influencers; people I would've struggled to get a response from without the podcast.
I took the time to research guests that I truly wanted to bring value to in the form of mutually beneficial relationships. Anytime you bring someone on your show, they gain free exposure to your network and vice versa. It's a win-win for both parties.
Even though I wasn't really monetizing the podcast at the time, I knew these relationships would prove to be invaluable once I refined the offering that I could spotlight through the podcast.
Leveraging the Podcast to Launch My Business
After a few years of attracting an audience and forming strategic relationships with my guests, I was ready to bring Lead Cookie to the public eye.
Lead Cookie is a done-for-you outbound lead generation service, an offering I felt would bring value to my audience and network of consultants, entrepreneurs, and agency owners.
In just 30 days after launching and promoting Lead Cookie through my podcast, we generated over $12,000 MRR.
This first chunk of change came directly from guests that I had previously interviewed, other prospects from my audience, or referrals from both pools of people.
Scaling at this pace would not have been possible without my existing network that saw me as a respected resource for industry-relevant advice.
With the foundation of trust and authority I built from the podcast, it was a simple process to shine a light on Lead Cookie and truly monetize my podcast.
Using the Podcast to Generate Ongoing New Business
As of today, around 40% of our revenue is generated from referral partners. And the best part is all of these partners were guests on my show at one time or another, or are new ones that I'm continually adding to my network.
Once you understand the power of podcast networking, bringing on guests that can be potential prospects or sources of referrals is a repeatable process.
The other 28% of the 68% of revenue generated from the podcast comes from repurposing my podcast content or making appearances on my partners' platforms.
The beauty of a podcast is that it provides you with an ongoing supply of material you can repurpose into many formats. From just one episode, you can attract new listeners by sharing shorter video clips, audiograms, SEO articles, or quote-based social content.
Guest appearances on other podcasts or webinars are also easy to come by when you're diligent about forming a real connection with the guests you invite onto your show. Being featured on another leader's platform will boost your authority while also giving you the chance to spread the news about your offerings.
Start a Revenue Generating Podcast Today
This is just one of many examples of leaders and businesses leveraging podcasts to drive significant revenue.
Since having this success with my own podcast, I launched a B2B podcast agency called Content Allies. We do all of the guest outreach and scheduling for our clients to help them build relationships.
As we saw above, it's not so much the size of your audience that matters, it's the strategic relationships you form that create the most value.
Networking with the right prospects and partners that can turn into customers or sources of referrals is where the magic of podcasting comes to life.
| | |
| --- | --- |
| | Jake Jorgovan is the Founder of Content Allies & Lead Cookie. Content Allies helps B2B companies launch revenue generating podcasts. |