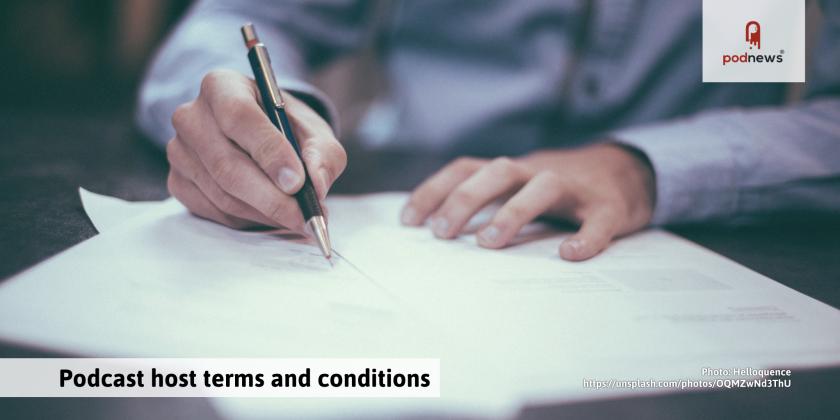 Some unusual terms and conditions from podcast companies
· Updated · By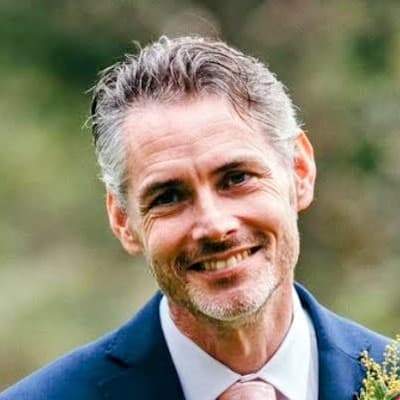 James Cridland
· 9.9 minutes to read
This article is at least a year old
Terms and conditions form part of every company agreement: but all agreements are not the same. Here, we highlight a few more unusual terms and conditions from a few large podcast hosts and other companies you might use; and some more usual ones you may see elsewhere.
Fireside Chat
(This is the Fireside chat app, not the Fireside podcast host, just to be clear)
We reviewed the company's August 11 terms, as published on their website. Paragraphs aren't numbered, which makes it hard to point you to individual sections, so we'll refer to the terms using the page numbers of our PDF.
p4: You agree to not use the Service to a. email or otherwise upload any content that […] constitutes unsolicited or unauthorized advertising, promotional materials, commercial activities and/or sales […] g. advertise or offer to sell or buy any goods or services for any business purpose that is not specifically authorized
This appears to not allow you to go onto Fireside and mention your podcast, since that would be advertising a service for a business purpose. In practice, we doubt that would be enforced, but it's worth knowing this clause exists.
p21: By uploading any User Content you hereby grant and will grant Fireside and its affliated companies a nonexclusive, worldwide, royalty free, fully paid up, transferable, sublicensable, perpetual, irrevocable license to copy, display, upload, perform, distribute, store, modify, create derivative works of and otherwise use your User Content in connection with the operation of the Service or the promotion, advertising or marketing thereof in any form
A "derivative work" could be taking a clip of your stuff or editing it, but more usually is "take this MP3 and make it into an AAC file", or even "make a transcript of it to help the search engine work better", both of which are normally good things. There's more on derivative works below.
"Perpetual" could allow Fireside Chat to keep your content even if you want it deleted. But it could also, for example, allow Fireside to include a short clip of your stuff in a TV ad or a radio show, and not have to worry about going back to re-edit it if you later cancel your account.
Removed: Unless we have executed a separate written agreement with you, nothing shall restrict Fireside from developing or creating any products or services that may be competitive with or similar to your Submissions or any Creator Works.
This was in their previous terms, and suggested that if the company likes your Creator Works (that's the audio content that you create using Fireside), then it can copy your idea if it wants to and compete with you. This clause has now been entirely removed; the remaining section is clear to only include comments or suggestions. (That allows Fireside to read an email from you that says "It would be great if this button was bigger" and make the button bigger without you demanding payment for your bigger button idea.) Good news.
p12: You hereby agree and acknowledge that Fireside and any Associated Parties (e.g. Creators) may use the Recordings, including your name and likeness, for any commercial and non-commercial purposes (including the creation of NFTs) including to use, reproduce, distribute, and license to others in accordance with Fireside's Terms of Service, in any manner of media whatsoever now or hereafter known, without further compensation or permissions.
Fireside Chat has added significant text to explain this clause, making it very clear that "Associated Parties" includes any authorised user of Fireside Chat, and that this clause is intended to "protect its creators". Additionally, Falon Fatemi reportedly said on-stage at Podcast Movement 2021 that "your ideas are your IP"; yet this clause still unambiguously says that Fireside Chat can use content you make "for any commercial and non-commercial purposes", and "without further compensation".
These clauses aren't unusual but normally specify this use is only "in connection with the service"; that wording is conspicuously absent.
p14 You agree that any and all disputes or claims that have arisen or may arise between you and Fireside […] shall be resolved exclusively through final and binding arbitration, rather than a court […] You agree that […] you and Fireside are each waiving the right to a trial by jury or to participate in a class action. Your rights will be determined by a neutral arbitrator, not a judge or jury.
Like Anchor, below, this contract requires forced arbitration, which means you waive your right to sue, to participate in a class action lawsuit, or to appeal. Fair Arbitration Now is a pressure group trying to make this practice outlawed in the US.
Amazon Music/Audible
We reviewed their terms of service on Aug 16, 2021 - there's no date on Amazon's terms, so the ones on their website may have changed since.
§4: Your Content may not include advertising that does not comply with Amazon's Creative Acceptance Policies
It's unclear what an advertisement is defined as. But, be aware that political or religious advertising is banned (5), as is language containing profanity in anything Amazon considers an advertisement. Any talk about cryptocurrencies isn't allowed (6) (no Boostagram corners here!) in anything Amazon considers an advertisement, no sexual innuendo, nor free non-Kindle ebooks.
Acast Open
We reviewed Acast Open's terms of service on Aug 16, 2021. These are undated, so they may have changed since - they're intended for people who use Acast as a podcast host.
Since we looked in 2019, a clause has been removed which said that you can't advertise companies who are in competition with Acast. There doesn't now appear to be anything here that we'd be concerned about.
YouTube
We reviewed YouTube's new terms of service, which took effect on Jun 1, 2021.
You grant to YouTube the right to monetize your Content on the Service (and such monetization may include displaying ads on or within Content or charging users a fee for access). This Agreement does not entitle you to any payments.
YouTube can stick ads on your content, if the company likes, and you aren't entitled to any payments if it does.
YouTube may terminate your access, or your Google account's access to all or part of the Service if YouTube believes, in its sole discretion, that provision of the Service to you is no longer commercially viable.
If YouTube can't make money out of what you're doing, the company might terminate your account. The company denies this is the intention of this clause.
YouTube may suspend or terminate your access, your Google account, or your Google account's access to all or part of the Service if (a) you materially or repeatedly breach this Agreement; (b) we are required to do so to comply with a legal requirement or a court order; or (c) we believe there has been conduct that creates (or could create) liability or harm to any user, other third party, YouTube or our Affiliates.
…and, if YouTube thinks you have breached their agreement or might "harm" any user, the company can not only terminate your access to YouTube, but also terminate your Google account, removing your emails, photographs, password lists and many other things you rely on Google for. This happened to Bandrew Scott in June 2021: it sounds as if it was an automated removal, too.
We'd recommend, at the very least, opening a separate Google account for your YouTube use.
Anchor
We reviewed Anchor's terms of service on Jul 21 2021. Anchor is owned by Spotify.
§6: Spotify may also reclaim your username for any reason, including … giving your username to another user of the Services, and Spotify will have no liability to you if it does so.
Your username forms part of your Anchor Profile URL, which (in turn) forms part of the way you'd promote your podcast. It's likely, but not explicit, that the company would transfer your stuff to a different username.
§14: You and Spotify agree that any dispute, claim, or controversy between you and Spotify … will be determined by mandatory binding individual (not class) arbitration.
Like Fireside Chat, above, this contract requires forced arbitration, which means you waive your right to sue, to participate in a class action lawsuit, or to appeal. Fair Arbitration Now is a pressure group trying to make this practice outlawed in the US.
And, in case you missed it, no, Anchor doesn't own your podcast. See below for a bit more general information on that.
Libsyn
Libsyn's Terms and Conditions of Use either date from 2013 or from 2017 - its page links to a "new Libsyn TOS, effective 4/1/2017" or a "current Libsyn TOS" reproduced on the page itself. We examined "the new TOS", which is, confusingly, dated March 1 2017.
§8: Any attempt to directly monetize Your Content via third-party ad networks or other outside business agreements without written approval from Libsyn is prohibited … If you choose to monetize Your Content, you agree to utilize Libsyn Service to enable monetization … which may include additional requirements for revenue sharing or fees for use
You can't carry ads in your podcasts without asking first for permission. It's unclear how that permission is evaluated. If you do monetise your podcast, Libsyn will only allow this if you agree to let Libsyn also sell your ads.
Libsyn responded to one podcaster who had concerns about the monetisation clause, and their responses are quoted in a private Facebook group. The company said, in 2018:
"We do require that if you are going to accept ads you also be willing to work with libsyn on potential ad campaigns and allow us to present your show in our proposal lists as one we are working with for ad campaigns. All our ad campaigns are double opt in - you say yes to the advertiser they say yes to you. If you are going to always refuse all ad campaigns from us or if you have signed a 3rd party exclusive representation - then you need to use our libsynPro service - where you pay for the download bandwidth and there are no restrictions on monetization."
We're unaware of any podcast host that has similar restrictions on earning money.
§7: Libsyn may at its discretion request that accounts be moved to libsynpro or charge additional fees for customers utilizing Service at levels equivalent to an enterprise networks and corporate account.
If you're doing well, Libsyn might demand more money from you, but gives no further details about when you might hit this limit, or what the limit is.
Almost every podcast host
You may see wording like: "we reserve the right to remove content if it is offensive, abusive, defamatory, pornographic, threatening, obscene, or advocates or incites violence."
"Offensive" has no legal definition, so this clause really means that they can remove anything they like. However, all podcast hosts are private companies, and it's up to them what content they allow on their service. There is no right to free speech on any podcast host. Some podcast hosts have tighter definitions of the material they will remove. Blubrry, as one example, just says it will consider requests to remove shows that promote "hate or violence". Some podcast hosts refuse to remove hate speech, even when notified of its content.
You should proceed with the assumption that every podcast host can remove or delete your stuff at any time, without any reason being given. It's very unusual, though, for podcast hosts to abuse their terms and conditions in this way - and unless you're producing something really controversial, it's unlikely this will matter.
You may also see wording that you're giving your podcast host "a non-exclusive, royalty-free, worldwide right and license in connection with the service". You need to do this if you want them to host your content: that's what you're paying them for, and without a licence they're technically breaking your copyright. However, watch for licences that go a bit further, including ones that claim "in perpetuity", which might mean that they refuse to delete your stuff.
If your host's terms of service let them prepare "derivative works" that can mean two different things: either, it allows them to edit your stuff, but (probably more likely) it allows them to take your 320kbps MP3 file and resample it, for certain users, to be a 80kbps AAC file so it works better in mobile devices - or that they'll make a transcript for their search engine. You'll find this kind wording in YouTube's terms, as one example. They also can't put your podcast on a plane without it, or more unusual places.
We'd like to hear from you
We don't read everyone's terms and conditions; and while we are monitoring some of the above pages for changes, we can't always notice when they've changed.
If you spot any clauses that look a bit strange, let us know.
More reading