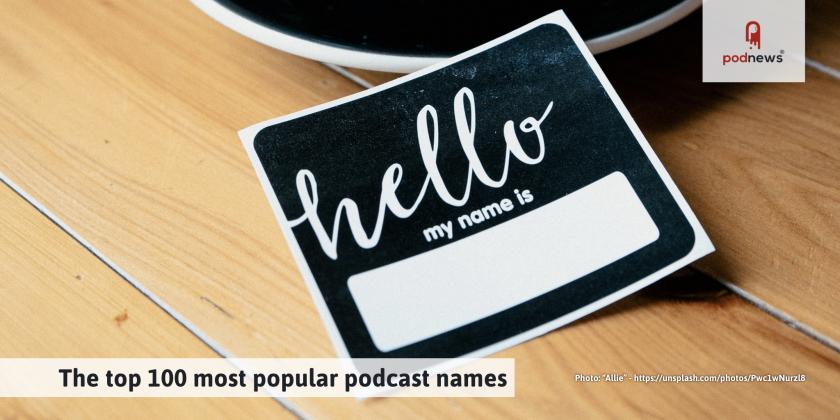 The 100 most popular podcast names
· Updated · By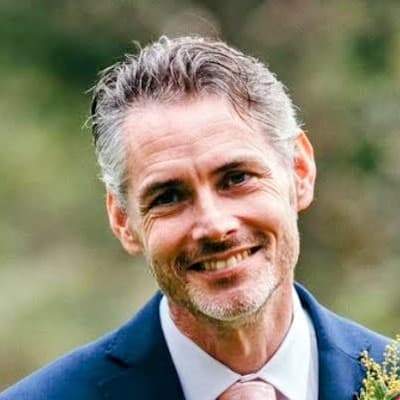 James Cridland
· 2.8 minutes to read
This article is at least a year old
It's usually a good idea to choose a podcast that's unique - that nobody else has. It makes it easier to ask for on smart speakers, and easier to search for, too.
There are, however, a number of names that have been used not just once already but many, many different times.
For this second year of this feature, we looked at the Podcast Index data, from 4.4m podcasts. The Podcast Index was built from a list of all open RSS feeds, and is probably the most comprehensive list of shows; unlike Apple, shows do not go through human approval.
Analysis
Actually the top name for a podcast is '' - nothing at all. In the Podcast Index database, there are 5,687 of these un-named podcasts. We've ignored those, so our #1 is "Les podcasts de Graffiti Urban Radio", many, many podcasts (4,926 of them) from a radio station in La Roche-sur-Yon in the Pays de la Loire region of France. We suspect they don't quite know how podcasts work.
There are a good amount of podcasts which appear have confused the name of an episode with the name of the show. "Introduction", at #2, is a good example; similar ones are "A", "1", "First Lesson" and "Second Lesson", as well as "Episode 1".
The high amount of Spanish content in podcasting is also evident - #3 is "Entrevista", the Spanish word for "Interview". Also spot "Presentación" at 5, and the simple "Hola" at 9 (joined by "Saludo" and "Hello" further down).
The large amount of godcasts in podcasting appears at #4, with 409 podcasts called "Sermons", and a further 285 called "SermonAudio", a popular hosting platform for church services. We suspect these are default names that nobody bothers changing.
The 270 shows called "Real Talk" all share the first recogniseable show name, at #15 - joined by its sibling "Let's Talk" at #20, and its cousin "Let's Talk About It" at #61. If anyone suggests these as a name for a podcast, we'd suggest you think carefully. Separately, we checked the database for you - there are 1,719 podcasts starting "Real Talk" - like "Real Talk with ReZsaun", "Real Talk Radio with Miss P.Dizzle", "Real Talk with Scuddies" and the soon-to-be-outdated "Real Talk 2021".
At #38, you'll find "Podcast". Brilliantly, 185 shows are called "Podcast", which we'd assume are quite difficult to search for. We were curious how many podcasts have the word "Podcast" in them: it's a staggering 705,857 shows, or 16% of all podcasts.
Because it's 2021, there are various pandemic-related podcast names in the top 100, as well as "fake news", a number of shows which haven't, yet, realised that there's been a change of President.
There are 125 shows called "Daniel's Show", and we'd like to congratulate Daniel on doing so many.
Finally, a shout out to the factually inaccurate "This rss has been deleted". There are 177 shows with this title, pulled from a valid RSS feed.
Parcast have the right naming idea, if you ask us - simple, SEO-friendly titles that help people find their work. But however it goes, subscribing to Podnews will keep you in touch with the most popular podcast names, and plenty more besides.
Nov 2021: the top 100 most-chosen podcast names
Les podcasts de Graffiti Urban Radio 4926
Introduction 557
Entrevista 422
Sermons 409
Presentación 382
Trabalho 373
Music 366
Trailer 355
Hola 331
A 327
English 308
SermonAudio: MP3 285
Tarea 277
Real Talk 270
Radio 264
Historia 259
Life 258
WebTalkRadio.net 248
Let's Talk 246
Bienvenida 235
Interview 221
1 215
Love 212
First Lesson 210
Second Lesson 208
Saludo 207
Test 205
Prova 203
History 201
Responses 200
. 200
Oi 198
Ensino Híbrido 197
Covid-19 190
Musica 187
Apresentação 187
Prayers 186
Podcast 185
Covid 19 184
H 179
This rss has been deleted 177
Lol 177
Música 173
Welcome 168
Introducción 168
Episode 1 166
Educación 164
Prueba 1 163
Literatura 162
Fake News 161
Teste 160
Prueba 160
História 160
Idk 158
First 157
Perkenalan 156
Ensayo 154
Proyecto 148
Corona 148
Let's Talk About It 146
School 145
123 145
Poema 144
a 143
Hello 141
Probando 138
Introdução 129
Prueba1 128
Nothing 126
The Journey 125
Reflexiones 125
Noticias 125
Nada 125
Daniel's show 125
Project 124
Me 124
Inglés 124
Filosofia 123
Cuentos 122
Geografia 121
Ingles 120
Full of Life Ministries 120
Audio 120
Education 119
Alex 119
J 118
pady 117
Piloto 117
Yo 116
The Podcast 116
Story Time 115
Hhh 115
News 114
M 114
Testando 113
Podcast Project 112
Filosofía 112
Bullying 112
G 111
… 111
| | |
| --- | --- |
| | James Cridland is the Editor of Podnews, a keynote speaker and consultant. He wrote his first podcast RSS feed in January 2005; and also launched the first live radio streaming app for mobile phones in the same year. He's worked in the audio industry since 1989. |