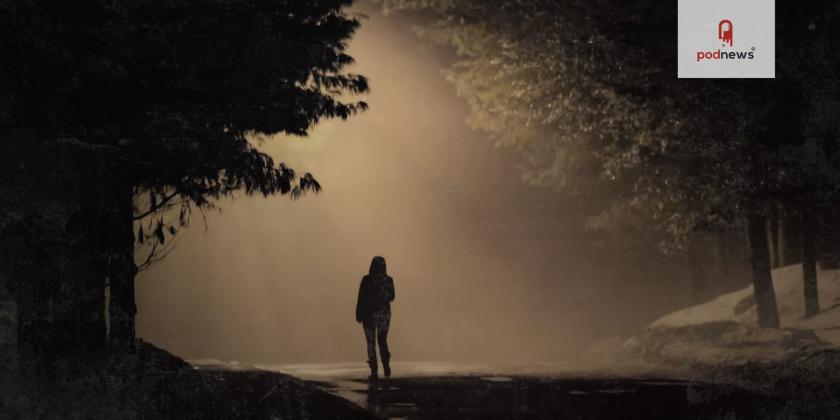 How I Make: The Piketon Massacre
· By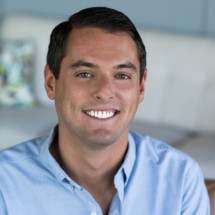 Jeff Shane
· 4.6 minutes to read
The most notorious mass murder in Ohio's history happened on the night of April 21, 2016, in rural Pike County. Four crime scenes, thirty-two gunshot wounds, eight members of the Rhoden family dead in their homes. Two years later, a local family of four, the Wagners, was arrested and charged with the crimes. Now, in 2022, two members have admitted their part in the murders and are agreeing to testify against each other at the upcoming trials. A family so close they were described to us as "cult-like" has turned on one another. This story is building to a courtroom showdown for the ages. Every season the KT Studios team revisits Pike County to examine: crime-scene forensics, upcoming legal proceedings and the ties that bind the victims and the accused. As events unfold and new crimes are uncovered, what will it mean for all involved? What will it mean for Pike County?
With three seasons of The Piketon Massacre, over 25 million downloads and being the #1 podcast in the country last season, we like to think we've achieved the goal of telling this complex and tragic story. But it takes a lot of behind-the-scenes work to put it together. Here's some insight into the mechanics of that.
Staying Organized
Google Drive is first and foremost the key to everything. Each season we conduct at least 50 interviews with various subjects. We collect all the court documents and news reports, as well as record commentary and narration. It's a lot of information and material so we rely heavily on an organized drive to keep it all straight. It's helpful because any of our producers, which include myself, Stephanie Lydecker, Courtney Armstrong and Cris Graves, can find something anytime they need it. If we didn't have this organized drive, we probably would not have a show.
The Technology
When we record interviews we use a setup that includes a Zoom H6 Handy Recorder (not to be confused with Zoom, the video conference software), a Røde NT1-Kit and an on-stage adjustable microphone stand. With the correct cords, we can plug our phones right into the Zoom which allows us to record all the calls. The Rode microphone ensures that whoever is conducting the interview has clean and clear audio. It's also helpful that the Zoom records on separate audio tracks so we never have to worry about stepping on the subjects. All in the setup costs less than $800.
Another piece of technology that we use a lot is SquadCast. SquadCast is a subscription website that works similarly to Zoom for group video calls. The difference though is it records everyone's audio remotely and then uploads it to the system. This means that even if someone's internet connection isn't strong, the audio quality isn't affected. We use SquadCast mostly for the commentary sections of the podcast. Having the video element also helps with a smooth flow of communication.
Writing
Because the podcast is based on a case that is happening in real-time, the episodes often get shaped around that, so for good or bad, we can't really write anything too far in advance. For example, last season we were about halfway through production on season 2 when one of the accused killers changed his plea from not guilty to guilty. This completely blew up our episodes and we started from scratch. It was a lot of work, but ultimately the right call creatively as the podcast ended up feeling fresh and timely.
When we craft the episodes we do so around the existing interviews and what's happening on the legal side. We've been really lucky that everyone in Pike County has been open and generous with their time so we get in-depth interviews that paint a picture of not only the victims and the accused, but also the community itself- which to us is just as big of a character.
The story involves eight victims and four accused. We know it can be a lot to track so a big part of the podcast is spent always trying to make sure all the information and names are digestible.
It seems like whenever we feel like this podcast is wrapping, something else happens that catapults the story further. We want to keep covering the tragedy as long as it makes sense to.
Publishing
Once we get the complete audio file from our incredibly talented editor, Jeff Twa we do a final check to make sure everything sounds right, which it usually does. We then use a platform called Omny Studio to publish the podcast. Omny makes it very easy to put the podcast up. We fill out the episode title, number and description (which we write when the episode is nearly completed), and boom, the podcast is up. It's always an exciting and nerve-wracking feeling when we upload the podcast because it means all of our hard work is going out into the world. But we don't often have a lot of time to breathe because we have to start work on the next episode.
One thing we really like about Omny is the analytics they offer. We can track how many downloads the podcast is getting when and where. It offers detailed reports that allow us to see how people engage with the show, which brings us to…
Marketing
Luckily for us, iHeartMedia has been a great partner in pushing The Piketon Massacre with radio spots, other podcast integration and featuring it on their platform. We also plug the podcast on our social media which has steadily growing followers. We have a really loyal fan base who send us information about the case. It proves just how passionate people are about helping the Rhoden family find justice. You can follow us @KT_Studios.
That's pretty much the bulk of how it works. The majority of KT Studios staff are television producers and we like to think of recording a podcast as a radio cut of a TV show. It involves the same type of storytelling model. Overall we feel so honored to be working on The Piketon Massacre. It's a really important story that we feel needs to be told. We're excited about what's next for the podcast, season 3 is airing now and we are currently in development on a scripted series based on the crimes. For us, this story is far from over.
Listen
| | |
| --- | --- |
| | Jeff is Vice President at KT Studios. While at the company, he helped develop and produce Injustice with Nancy Grace (Oxygen), The Piketon Family Murders (Oxygen), The Piketon Massacre Podcast (iHeartMedia), The Masked Singer Podcast (Fox) and more. |
This page contains automated links to Apple Podcasts. We may receive a commission for any purchases made.