How I make... Hit Different
· By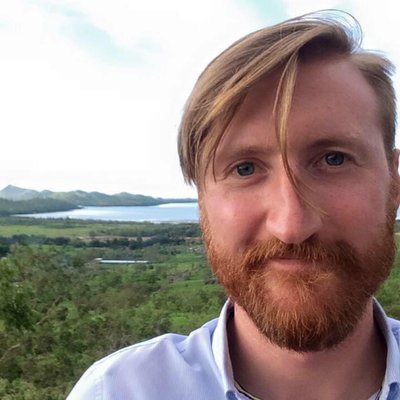 Courtney Carthy · 7.3 minutes to read
Having produced podcasts for a few years now people ask incidental questions about which tools work for different parts of the process.
To put it all in one place, here are the tools I routinely use for producing, publishing and marketing podcasts like Hit Different, a weekly music culture podcast.
For a bit of context, I produce ad-supported shows and branded shows for Nearly Media and shows about music at the Mushroom Group.
You might notice that tools used for research are missing completely, other than Google Docs. This is because I work on a few podcasts and the tools are often specific to that podcast. But I pretty much always start with an idle Google search. That's the short, largely unhelpful, answer there.
Hopefully this list is helpful.
Let me know better options for any in the comments. I'm always on the look out for improvements.
Pre-production
This is from the very start, day one of a new podcast or episode.
Google Calendar — booking interviews and studios is easy with this. One place and searchable. I do have to use MS Outlook at Mushroom, which is fine, but it hasn't changed in a decade and has TOO MANY FEATURES. Microsoft Office software doesn't encourage you to get better at using it.
Google Docs for interview notes and research
Google Sheets for tracking multiple episodes, which stories and guests on which episodes, contact lists, who to alert about the show, character info, links to websites, budgets etc.
Google Forms to standardise gathering information from people. Most commonly used for getting name (spelling), title (these are more difficult than you think), best website to reference, any social handles they might want to include, more context about them, off limit topics etc.
Audio
When I got into podcasting I was coming from ABC Radio in Australia. Everything is set up and you don't even have to know how to use the equipment if you can't be bothered learning. But step into indie podcasting and the learning curve upped itself a little. Happy with the simplicity I've largely settled on.
Software
Reaper.fm — my favourite digital audio workstation (DAW). I really only use about 5 features or plug ins (mainly ReaFir with subtract function). It's light, handles 10+ projects at once with heaps of audio (me editing a 6 part documentary series, 180 Grams) and is a once off price! Better than the Adobe subscription bundle stitch up (min A$29.99 per month), or ProTools (min 299.99 USD per year). Honorable mention to Hindenburg, I just never got there. I avoid Audacity at all costs.
Reaper is $60 for discounted license or $225 for commercial license — once off! They don't SaaS you!
EpisodeCheck — a web app I'm working on that allows you to upload a mix and send a unique link to your team or a client where they can comment. It has email notifications and a few more features. Combines cloud storage, documents and email in one. More info in an article here.
VLC — mainly for converting video to mp3 when I need to. VLC will sometimes play WAVs that Reaper can't. Very odd but always impressive. It's seriously confusing how limited other video players like whatever Microsoft has called their latest one or Apple's Quicktime.
YTMP3.cc — YouTube often has some free sound effects that come in handy. This web app reliably strips the audio and downloads it as an MP3. Be aware of copyright!
Freesound.org — A database of sounds people have uploaded. I have a donation set up for this because it is worth every dollar if you need sound effects.
Premiumbeat.com — Royalty free music library. I use this one over others as stems and versions of different lenght are included in the zip file.
APRA AMCOS Digital Mini License — I still don't understand this completely but I'm told and have read many times that it's necessary.
Hardware
Rodecaster Pro — It's an all in one recorded that I'd been looking for since starting out in podcasting. I was so used to using a professional radio studio that when I stepped out side to record a conversation the options all felt clunky. Then this came along. The best feature is the polyWAV. It records all the tracks on different tracks so you can edit individually. Huge audio files but worth the hassle.
Audio Technica BP40 mic — Less expensive than the Shure SM7b and sound just as good.
Tascam DR-10X — This is a little recorder that plugs into the base of a microphone. Great for the field or if you need to post it for a tapesync.
Apple Earpods with 35mm headphone plug — I edit using these. Audio nerds and people who spend more than $100 on headphones will probably be mad about this. BUT my philosophy is that most people are listening using these or similar headphones so I should make the sound for them.
Publishing/Monetisation
Omny Studio — The Best podcast host I've used. For UI and features. Doesn't discourage me from using others but none have proven to be better. Excellent customer service too.
Megaphone —Some of our shows are represented by an ad agency that requires we use this. I upload to it and get out pretty quickly so I don't have much insight. The one thing I know is that it can be frustratingly picky about security, 2FA, captchas and passwords. It's me! Just let me in already.
Anchor — My prevailing sentiment that persists is how over simplified it is. When I think about it, it's really as complicated as it needs to be and does a good job so I shouldn't be annoyed. The Music and Talks function is bloody awesome and I suppose only Spotify could've pulled it off. It allows you to add music to your podcast! We use it for Some of My Best Work and it works a treat.
Buymeacoffee.com — People can donate/support/give you money easily. BMAC provides heaps of features to make it easy to do this as well.
Marketing
Facebook — most successful for us are Groups. This is for weekly shows like The Junkees. That group gets so many pictures of junk food posted and we've let the community run it. We also try and get guests to share links on their pages, that can help.
Twitter, Instagram — there are plenty of better people than me who write about this. Same with Facebook.
Podfollow — creates one link that can be shared and depending on the device (iOS, Android, Desktop) it will take the clicker to a relevant desination. If they're on iOS, then Apple Podcasts, Android? Google Podcasts or Spotify. Desktop? The podcast's website.
Reddit — rarely do I actually post anything about podcasts. However if it's relevant to a subreddit and I can post something entertaining and/or useful that doesn't require people listening to the podcast (counter intuitive) then I might consider thinking about posting. If you're going to add Reddit to your marketing do it carefully.
Email — we have a list of people who like to keep up with things. No biggie.
The telephone (shock!) — Calling media outlets and politely suggesting that a story in our podcasts would be worth covering will sometimes get you publicity.
Miscellaneous
This could be quite long as there's so many micro-services for podcasts.
Supercast — Still new to this but it's a paid podcast subscription management platform. It has some cool customisations if you can be bothered — you can make show notes have the listener's name in there, or you can have welcome episodes and other things.
Wordpress — website hosting. A bit sick of Wordpress after using it for so many years. Seriously looking at Ghost.org
Otter.ai (Courtney's referral link) — for first draft transcription. The AI works! It's really pretty good. The editor in web app makes it easy to clear up errors. I use it at 1.75x speed and tend to knock over transcriptions pretty quickly. 600 free minutes a month, we pay about 9USD for 6000 and some extra featuress. Ran out of minutes with one day before they were due to reset. Customer service, when they got back to me, were very unhelpful.
Canva — simple image editing functions that make graphics for social media easy. For example, each week I try to adapt the Somehow Related artwork to the themes of the episode.
Remove.bg — rarely used but worth noting. You upload an image (must have a face in it) and the background is removed. It's really good at doing one thing.
SmallPDF — for getting signatures on release forms. Only get 2 sends a day then you need to pay 8USD a month.
At the moment these all work together reasonably well for me, though I do actively add and subtract the tools I choose. Think of this as a snapshot of now.
If you've made it this far and you're thinking 'struth, he's made those silly choices?' please let me know your suggestions.
This was originally posted on Medium, and reproduced with permission