How Podcasters Can Grow Their Show with Cross-Promos
· By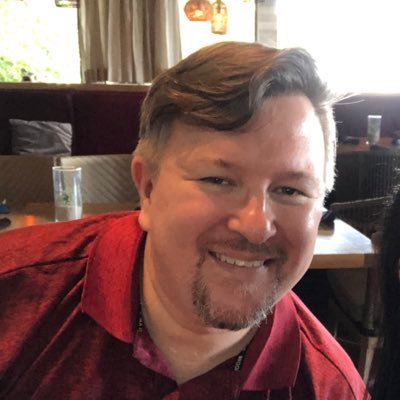 Jared Easley
· 3.5 minutes to read
Partnerships are one of the most valuable tools in a podcasters' marketing tool kit, and setting up cross-promos can be a great way to partner. Here are some suggestions for ways you could benefit from these collaborations specifically or just generally as well on promoting each others' content (or even getting feedback!)
Why Cross Promos Work
Cross promotions on podcasts are a great way to be considered an active community member for your category or niche. They don't cost you anything, and they allow listeners who may not know about what kind of show it is yet to gain exposure by listening! In addition, if there's someone out there doing something similar in another field, this type of collaboration could increase awareness even more than before, which will undoubtedly help promote discoverability.
Lauren Passell of Tink Media recently shared a few options on cross-promotions during a presentation for podcasters. Here are a few of her suggestions.
Promo Swap
The promo swap is probably the most common form of podcast cross-promotion. The podcast host says something along the lines of "if you enjoy my podcast, you will also like this other podcast because…". It is a straightforward swap agreement where two similar business podcasts agree to shout or mention the other show on an episode or series of episodes.
Feed Swap
A Feed Swap is something that more extensive podcast networks take advantage of frequently. The most common example is how Wondery leverages its podcasts. They take the first episode of a new show and insert it as a bonus episode of an existing podcast. So, for example, you may subscribe to the "Dr. Death" podcast, but you notice a trailer or full episode "Over My Dead Body." It is strategic.
Smaller podcasters can do the same thing. You can create a trailer of your show or even use an existing episode and agree with a fellow business podcaster to share their episode on your podcast feed and vice versa. The key is to use this particular cross-promotion option sparingly. You do not want your podcast feed full of other people's shows.
Cross-over Episodes
A cross-over episode occurs when two podcast hosts create a particular episode shared on both podcaster's feeds. Then, each host can introduce the episode on their feed in their unique way. This type of partnership is excellent for providing visibility to both audiences and growing each show.
Social Media / Newsletter Swap
A social media or newsletter swap may be better for shows with overlapping topics, but sharing via feeds isn't an option. However, several podcasters in similar niches and categories would be willing to agree to shout-outs on social media or via their newsletter as a cross-promo exchange. It can be as simple as sharing some text and images.
If these promos work well, it can always lead to feed swaps and other collaborations. This type of social media promos help with awareness for the community you already have, but they may not click to subscribe to the show. However, this is not always the case with newsletters.
Guest Swap
A guest swap is an agreement to be a guest interviewed on each other's podcasts. It achieves many of the same goals as other cross-promotion ideas that we have already mentioned. In addition, each podcaster gains access to another audience which is helpful for exposure for everyone involved. If you don't have guests on your show, you could offer newsletter or social media promos as a possible exchange.
Panels, Events, Content Exchanges, etc
You may not want to offer a feed swap, but consider being creative on what offerings you may have in your toolbox. Perhaps you can submit a content exchange via your blog. Maybe you can invite an expert panel for a webinar. If you have an event, you may request the other podcast host to be a speaker at the event. The key is to be creative and find ways to share value so that the cross-promo exchange is upbeat and fun.
Here is a helpful online presentation from Podcast Movement University if you have additional questions and need insight on getting your promo swaps started.
Cross-promotions are a great way to partner with other podcasters. The suggestions provided here will help you get started thinking about how cross-promotions can work for you, but they should not be considered the only options available. Every podcaster has different goals and needs in their growth strategy, so feel free to use these ideas as inspiration or use them as examples of what's possible when partnering up! What do YOU think? Let us know your thoughts on this article by leaving a comment in the Podcast Movement Community on Facebook.