How to create a compelling call to action in your podcast episodes
· By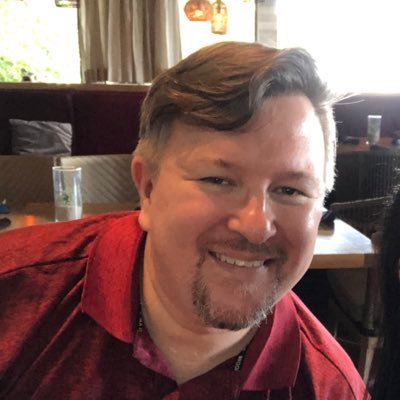 Jared Easley · 4 minutes to read
Podcasting is an engaging way to create on-demand content. Many podcasters struggle with making a clear "call to action" in their show notes, and the result is often low engagement or no engagement at all.
What are some ways you can make your call to action more compelling?
Here are five simple steps that you can take to improve your show notes and increase listener retention…
Make the call to action clear - what is it you want listeners to do after listening to your show.
Conrad Thompson is the host of several top wrestling podcasts. My favorite show is Something to Wrestle with Bruce Prichard. The call to action that he uses always catches my attention. He is straightforward but also creative. He makes it very easy for listeners to know what to do and what they can expect.
It's your responsibility as the podcaster or host of a podcast show to make sure you are crystal clear about what you want people who listen in after hearing one episode from beginning to end - and keep them coming back for more.
Use an enticing offer or incentive for those who act on your call to action.
Conrad encouraged listeners to leave reviews for the show. He explained that if the podcast could reach a certain number of reviews—the podcast would create a bonus episode on a specific wrestling topic, and he knew this subject would motivate fans of the show. The audience jumped at this opportunity. The podcast not only achieved the minimum goal of reviews for their show, but it also doubled and almost tripled due to dedicated listeners providing five-star ratings in droves.
Should podcast hosts offer a bonus episode as a reward for responding to their call to action?
Here are some other creative incentives that podcasters could provide to their audience:
Listeners could be the first to hear a new episode of the show before it is available to the public and receive bonus content if they email their feedback.
Podcast hosts can offer an exclusive webinar, Q&A session, or Skype call for those willing to review episodes of the podcast.
Podcast hosts could partner with another podcaster and do a joint promotion where one marketer mentions each other's work on social media to reach more potential subscribers.
The great thing about these incentives is that you don't need a lot of financial resources--all you need is your creativity! You can ask other podcasters why ideas they have or tried. You can look on Pinterest for more suggestions.
Give a deadline for when the listener should take action.
Conrad's request for reviews included a deadline. Depending on the number of reviews he received, Conrad would do one of three things:
Create a bonus episode.
Give out two perks per review rating category (one for five-star and one for four-star).
Put the names of the reviewers in future episodes.
You can try something similar with your show notes.
Give listeners a deadline of when to take action by providing them with an offer before the end of the episode, such as "leave us a review within 48 hours of listening to get our bonus episodes." The time limit will remind new listeners what's at stake if they act now instead of later.
Be specific about what will happen if they don't act on your call to action.
One way to create a powerful call to action for your listeners is by using the principle of FOMO, or Fear Of Missing Out. Studies have shown that people are more inclined to take action when they don't want to feel like they're missing out on something important.
If you want to make your call-to-action more exciting, be specific about what will happen if they don't act on it. You could say, for example, "leave us a review within 48 hours of listening to get our bonus episodes". Podcasters can use this wording as an easy way to encourage listeners who may not have listened yet or are still considering whether or not they'll listen in the future.
There's no need for a lengthy, complicated sales pitch when you can offer easy conversions by inducing the apprehension of FOMO—fear of missing out.
Keep your desired action concise, so listeners are more likely to follow through.
You will do yourself and your listeners a favor if you follow the KISS method for your call to action. KISS stands for Keep it Super Simple. You don't want a drawn-out and complex request for your audience.
Keep it Concise. Keep the wording Simple and Straightforward.
Be sure to make your call-to-action benefits clear, concise, compelling, and as enticing as possible so that listeners are left with little reason not to take you up on your offers or give you what you want in return. Offer a short and sweet call to action with benefits. An excellent example of this is, go to freeaudiogift․info, put in your email address, and receive a special bonus episode.
In conclusion
A call to action is more likely to produce the desired outcome when it is concise, clear, compelling. It's also essential to provide a benefit that your listener will want in return for taking action you request.
Who are some podcasters that have a unique call to action in their episodes? Please share your favorites in the Podcast Movement Community on Facebook, or @podcastmovement on Twitter.