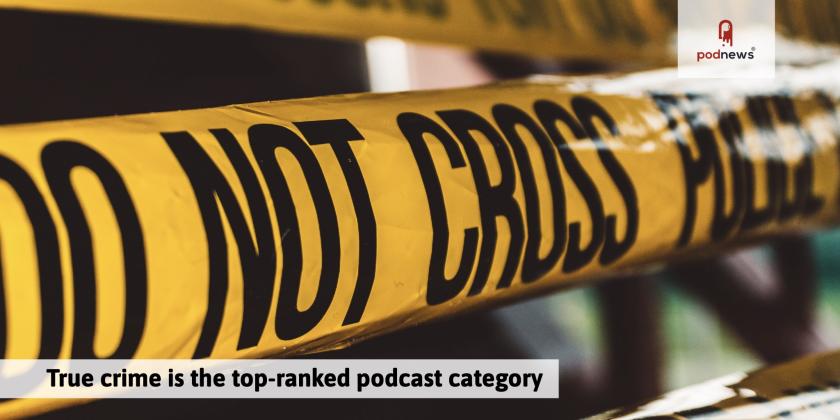 True crime is the top-ranked podcast category
LISTEN
· · 2.9 minutes to read
Google
Podcast Movement
Triton Digital released the May Podcast Ranker for the US. Wondery has grown to be the #2 sales network. The data doesn't measure iHeart nor Spotify, however, and lists participating publishers only.

Spotify Wondery Triton Digital

Libsyn's AdvertiseCast has signed an exclusive ad partnership with The Roseanne Barr Podcast. The show launched yesterday.

AdvertiseCast

SCPR, the owner of LAist Studios, is to make 21 people, 10% of the staff, redundant in a cost-cutting strategy. The station blamed softness in the advertising business, and "a pullback of promotional efforts by Hollywood studios amid the writers' strike".

Businesswise has raised $150,000 to further build their podcast ad marketplace focused on B2B marketing. The company also owns ad agency Podmuse … meanwhile, Auddia Inc, which owns radio and podcast app Faidr, has closed a stock offering raising $3.1mn.

Remote recording tool Riverside now allows you to add an intro and outro, inside the editor.

Riverside

Magellan AI now supports measurement of the performance of streaming audio campaigns alongside podcasts.

Magellan AI

The London Podcast Festival returns from Sep 7-17. The eleven-day Festival will bring together some of the biggest names in podcasting alongside new talent, with live shows, workshops, meet and greets, and panels.
Moves and hires
Podcast News
Podcast data for Jun 16
#1 in Apple Podcasts

Rachel Maddow Presents: Déjà News (Rachel Maddow, MSNBC)

The Garden of Eden (Podshape)
#1 in Spotify

The Joe Rogan Experience (Joe Rogan)

The Louis Theroux Podcast (Spotify Studios)
Over the last week, 211,389 podcasts published at least one new episode (down 100.9%). source
Pod Events
Getting
the
five
latest
events
This section is continually updated. Data: Podevents. See more and add yours, free
Latest Pod Jobs
This section is continually updated. Data: Podjobs. See more and add yours, free