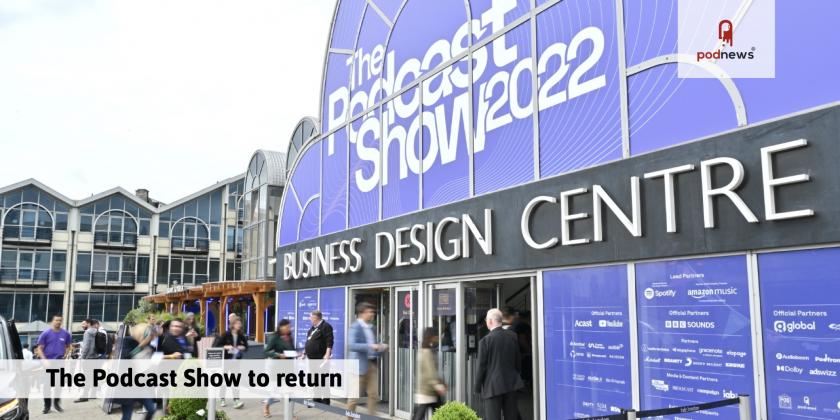 The Podcast Show to return
LISTEN
· · Updated · 2.3 minutes to read
The Podcast Show in London has announced its return, on May 24-25 in Islington. The organisers have announced new features and events for the two days, including a preview night.

Seeing loads of downloads from a mysterious app called Dalvik? You're not alone; they're all coming from Samsung Android phones, and we understand that the downloads are related to Samsung Free, the company's podcast app.

The RSS user-agent that these downloads are from is feedparser/6.0.8 , which is used by Samsung Free (but which is used by others, too). Here's best practice for RSS crawlers and user agents.
Podcast News - with CBC Podcasts


In
Podnews Weekly Review
this week, Sam Sethi and Podnews's Editor James Cridland discuss the week's podcasting news, and reveal that one bit of a previous show was actually recorded using a synthetic voice.
Enter The Webbys. Attend the Internet's biggest night.
Paid content
Winning a Webby Award is the Internet's highest honor. Since the first Webbys in 1996, the world's best independent creators, brands, agencies and organizations have entered work that has set the standard for digital innovation. When your team wins a Webby Award, you show the world that you know how to create great content for the Internet that breaks through and stands out. There's no better way to show potential clients and partners that your team is the one to work with.
Don't just take our word for it. Over 80% of Webby Winners reported that their award helped drive new business. Plus, The Webby Awards earned 5.8 billion media impressions from global media outlets last year. When you participate in the Internet's biggest night, the world takes notice.
Learn more, and enter the 27th Annual Webby Awards by our Final Entry Deadline of December 16th, 2022.
Podcast data for Nov 25
Pod Events
Getting
the
five
latest
events
This section is continually updated. Data: Podevents. See more and add yours, free
Latest Pod Jobs
This section is continually updated. Data: Podjobs. See more and add yours, free