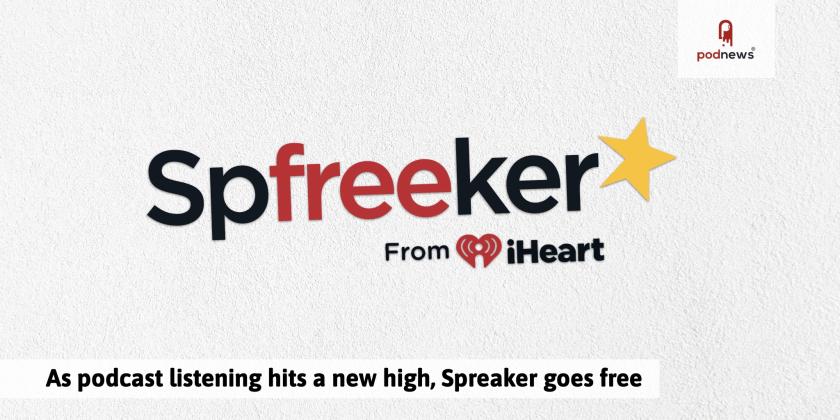 As podcast listening hits a new high, Spreaker goes free
Podcast hosting company Spreaker is now free, claiming that it is "the first ever professional-level podcast platform" to be available at no cost. Features like unlimited storage and programmatic monetisation, previously only available in an enterprise package from the iHeart-owned platform, are now free for all podcast creators. The release describes existing free alternatives as "mediocre" and "very basic". Here's a deep-dive into their platform from Sounds Profitable.

Through its parent Voxnest, Spreaker's technology powers some of the most prominent programmatic ad marketplaces in the podcasting industry. Itself, it is the #3 podcast host according to market share of new episodes; but its market share has declined from 8.4% a year ago to 5.4% last month.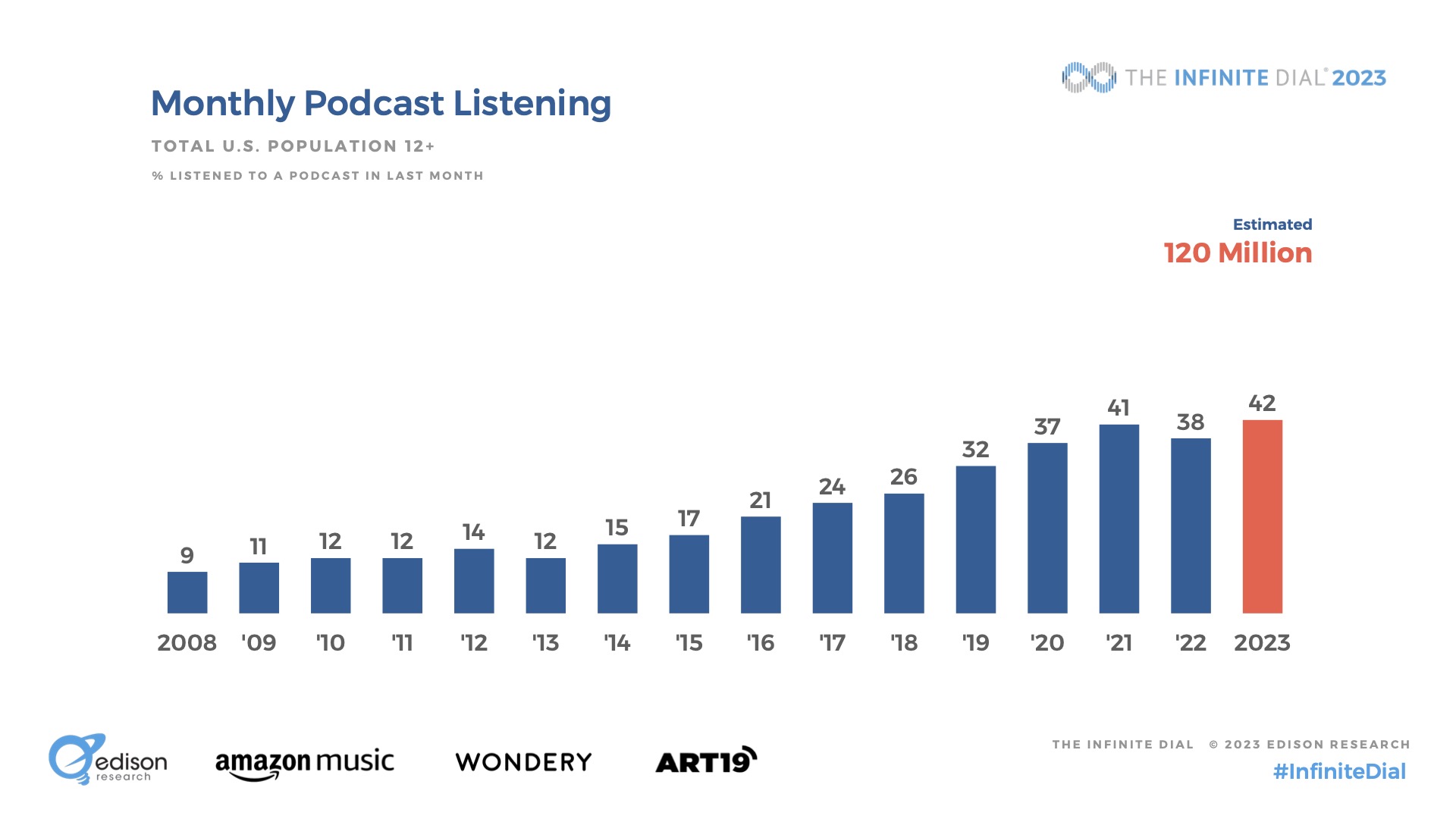 Podcast News

In the
Podnews Weekly Review
, details of beer in Las Vegas (and a live taping of the show), and Steve Pratt joins James and Sam to talk about his role as an 'attention strategist'. Also, discover how to start using Podfans today. It's sponsored by Buzzsprout (though Spotify added another sponsor today too).

Podcast Bestie
launches today from Courtney Kocak, and her first guest is Podnews's Editor, James Cridland. James seems to like mentioning fish and chips a lot.
Your cut out and keep guide to The Infinite Dial® 2023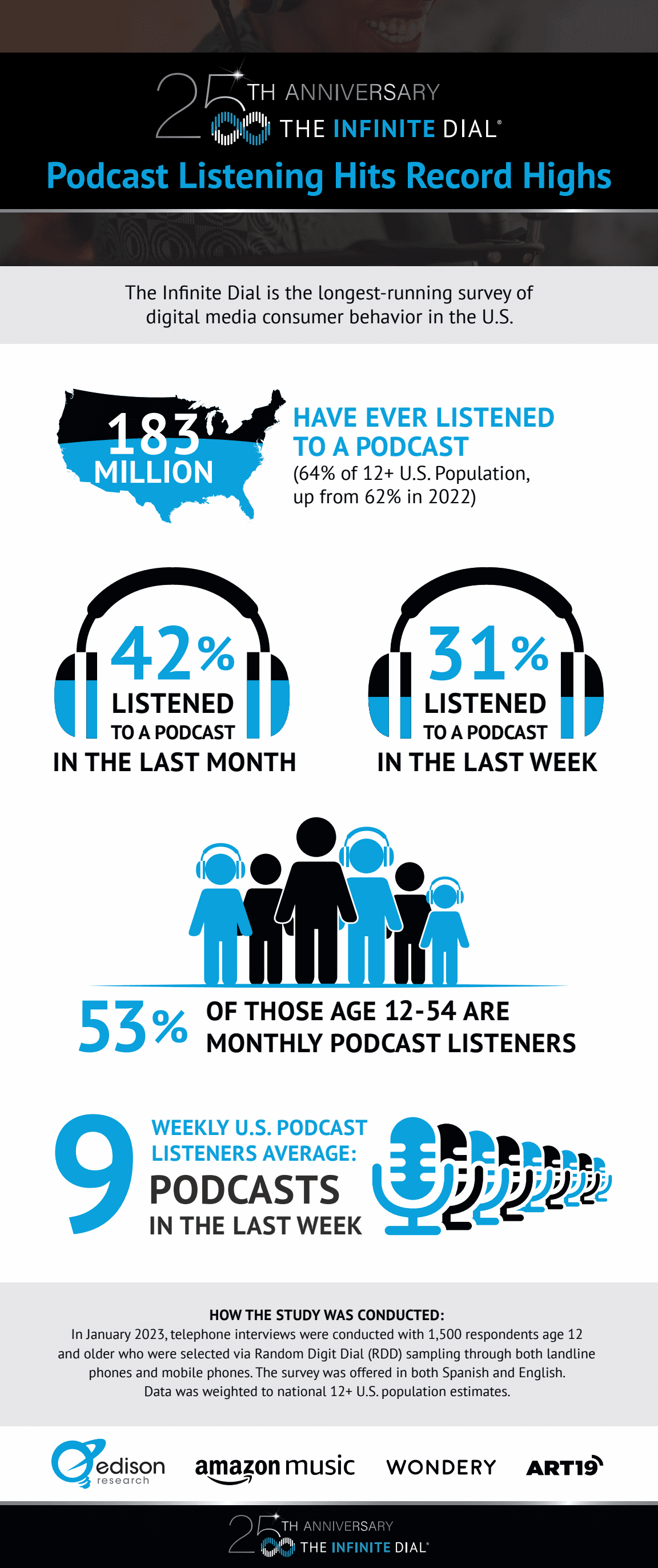 Podcast data for Mar 3
Pod Events - with Podcast Movement Evolutions
Getting
the
five
latest
events
This section is continually updated. Data: Podevents. See more and add yours, free
Latest Pod Jobs
This section is continually updated. Data: Podjobs. See more and add yours, free