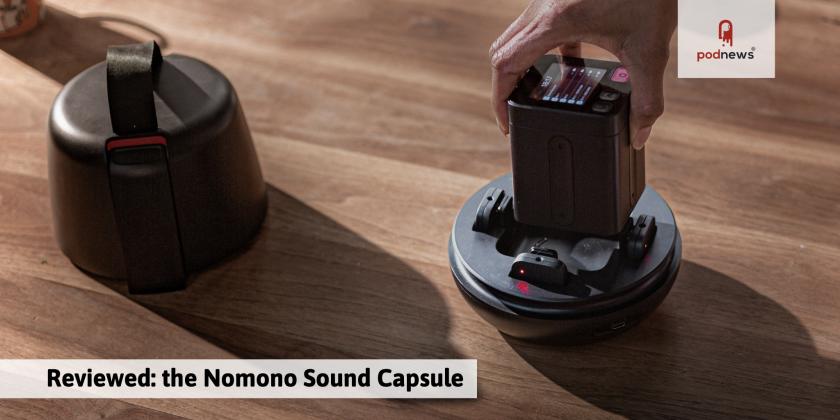 Reviewed: the Nomono Sound Capsule
LISTEN
· · 2.9 minutes to read
Moves and hires
Tips and tricks
The Tech Stuff - with The Podcast Standards Project
Podcast News

Let's Not Be Kidding with Gavin Crawford
is new from CBC Podcasts today - about a comedian, his mother, and her dementia. Host and creator Gavin Crawford's seven-episode series is part memoir, part stand-up, and part meditation on grief and loss - and a dose of the very best medicine for anyone dealing with hard times.

Ten Thousand Things with Shin Yu Pai
returns today from KUOW, Seattle's NPR station. It's a vibrant, diverse, and bittersweet celebration of Asian America… and a challenge for all of us to reimagine stories of the past and future. Across the series, Shin Yu Pai explores a collection of objects and artifacts that tell us something about Asian American life – from a second-hand novel to a blue suit.
Podcast data for May 1
Pod Events
Getting
the
five
latest
events
This section is continually updated. Data: Podevents. See more and add yours, free
Latest Pod Jobs
This section is continually updated. Data: Podjobs. See more and add yours, free