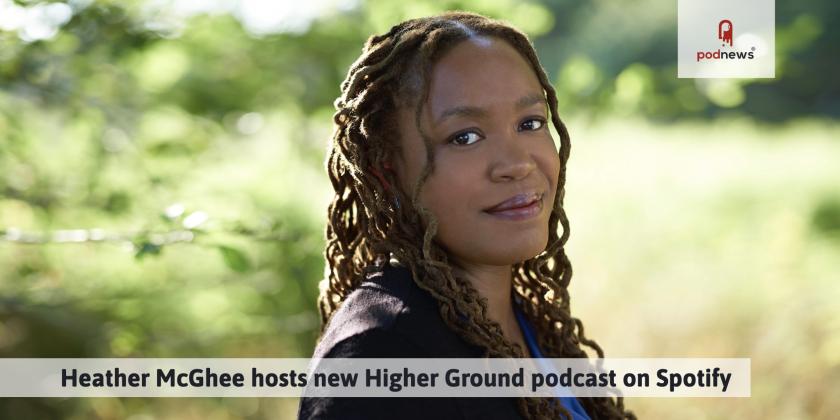 Heather McGhee hosts new Higher Ground podcast on Spotify
LISTEN
· · 3.6 minutes to read
The IAB Tech Lab has written a paper "to address emerging privacy mechanisms and their unintended impacts to the podcasting ecosystem". It expresses concern about the rise of Apple Private Relay and VPNs, and how they might damage ad targeting, and content geoblocking. The paper calls for increased dialogue and more participation between the IAB and podcast platforms for a commitment for some form of geolocation to be passed to podcast hosting companies, and a way to better measure downloads and user numbers while respecting privacy.

Pandora has added a charts website. It's music only, though: perhaps tellingly, podcasts are absent.

Podcast riches are often in niches, says Steven Goldstein, interviewing podcaster Bryan Orr from HVAC School.

Triton Digital released the New Zealand Podcast Ranker for June. Studio71 is a new participating publisher; for the rest, total downloads are down 9.7%, listeners are down 5.2%.

Thank you to Podvine, which has added a full unsubscribe function to their emails, following our coverage yesterday.

Perhaps because of our story yesterday highlighting them as podcasting's biggest spammer, Backtracks has quietly stopped being a financial supporter of our newsletter. (They didn't even email us!) We're genuinely grateful for the company's previous support of our independent journalism; and if you value it too, your company could take its place.

Thank you to Joe Stone who became our latest personal supporter a few days ago. We really appreciate it, Joe - thank you.
Podcast News - with Pushkin Industries
This page contains automated links to Apple Podcasts. We may receive a commission for purchases made.
Number one for podcasts - Jul 21
Pod Events
Getting
the
five
latest
events
This section is continually updated. Data: Podevents. See more and add yours, free
Latest Pod Jobs
This section is continually updated. Data: Podjobs. See more and add yours, free
Comments via boostagram
To send us a comment, listen to this episode on a supported podcast app, and send a message using a "boost". It will appear here within ten minutes.