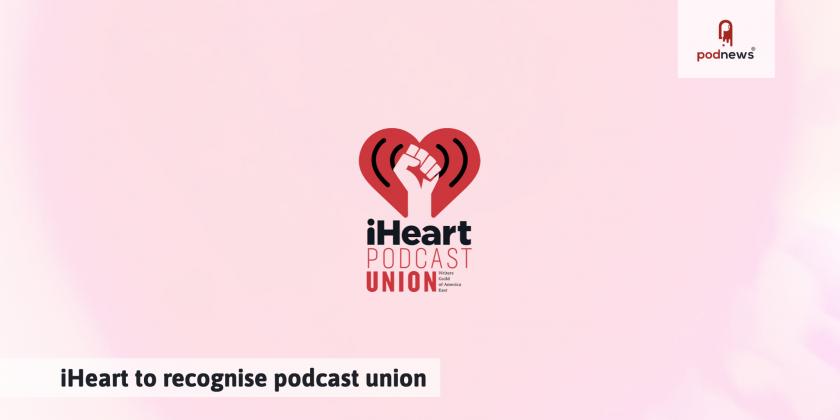 iHeart to recognise podcast union
LISTEN
· · Updated · 3 minutes to read
It's your last chance to fill in the Podnews Report Card. If you've anything you'd like to say about podcast platforms and apps, this is how you'll get your views to the makers. Please fill it in by Mar 1, and share it with others. Thanks!
This is a shorter Podnews today, produced in advance during serious flooding in Queensland. Some of our audio services are unavailable today.
Moves and hires
Tips and tricks
The Tech Stuff - with RSS.com
Podcast News - with Quill

Produced by Quill:
Contributors
features provoking conversations about how to take your organization one step further by prioritizing more than just the bottom line. Hosts Marnie Niemi Hood and Russell Evans from the CAAT Pension Plan sit down with leaders who are contributing to the well-being of the country and global stage by innovating industries and leading change.

Podland News
contains an interview this week with John Spurlock, who has produced some of the more interesting reports for podcasts.
Pod Events - with The Podcast Show 2022
Getting
the
five
latest
events
This section is continually updated. Data: Podevents. See more and add yours, free
Latest Pod Jobs
This section is continually updated. Data: Podjobs. See more and add yours, free
Comments via boostagram
To send us a comment, listen to this episode on a supported podcast app, and send a message using a "boost". It will appear here within ten minutes.