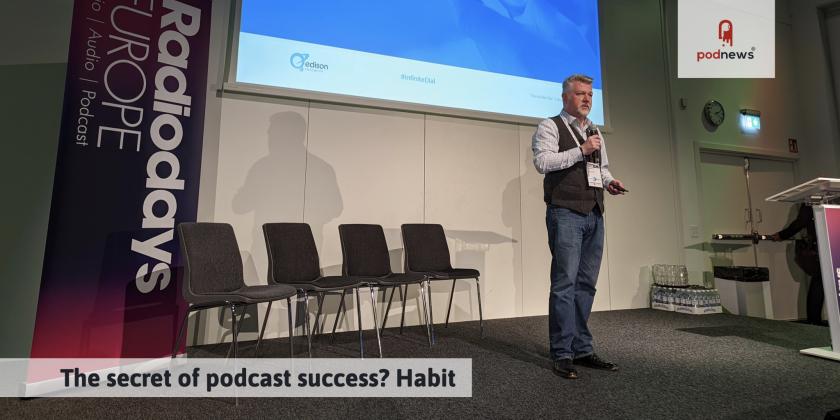 The secret of podcast success? Habit
LISTEN
· · Updated · 3.4 minutes to read
Thank you to CoHost for becoming our latest Gold Supporter as part of the company's launch today. "You make a great podcast. We help you grow it", they say - we thank you for your support of our independent journalism. You can be like them.
Moves and hires
The Tech Stuff - with RSS.com
Tips and tricks - with SoundStack
Podcast News - with Lemonada Media

From Lemonada Media: Every day, the world seems on the brink of crisis. In
In the Bubble
join Andy Slavitt and policymakers, journalists and thought leaders Monday, Wednesday and Friday to stay informed, safe and … entertained. Now, when overlapping crises and a relentless news cycle overwhelm Americans, Andy finds the right helpers to help us move forward together.

In
Testimony - A True Crime Podcast
, a new series seeking to find answers to an unsolved case about an unidentified body on Seaham Beach in the North of England. Reporter Fiona Thompson is the host, taking us through the story from 2006. It's from Laudable and the Sunderland Echo.
Pod Events
Getting
the
five
latest
events
This section is continually updated. Data: Podevents. See more and add yours, free
Latest Pod Jobs
This section is continually updated. Data: Podjobs. See more and add yours, free