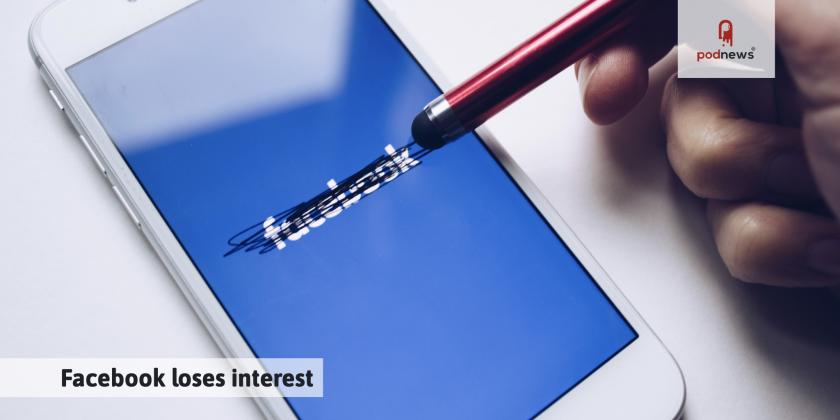 Facebook loses interest
LISTEN
· · Updated · 3.5 minutes to read
Expect more marketing email from Acast, but with changes for compliance. The company has responded to our Tuesday story about their 'spam' marketing emails. We're told: "Recent campaigns we sent out erroneously featured incomplete contact information as well as outdated language from past email templates. Some emails mention email marketing providers (like BEE and Mailup Inc.) that Acast is no longer working with. Our staff have identified the source of the issue in our email templates, and have updated any remaining live campaigns so that they feature accurate, up-to-date information on (a) Acast's physical address and (b) the providers we work with. We regret the errors and regret that our email communications were disbursed before we made the fixes. We will continue to go through checks with our legal team to ensure our external marketing communications are compliant and accurate."

Is podcasting at a crossroads? Signal Hill Insights asked a number of podcast professionals for the #1 opportunity and #1 threat facing podcasting in the next year.
Moves and hires
David Pierce is returning to The Verge to co-host The Vergecast. He was Editorial Director at Protocol, and also spent time at the WSJ and WIRED.
Irena Lam, who launched Facebook Podcasts for Creators, is now "Working on Music and build[ing] a music insights product" for Facebook according to her LinkedIn page. (See main story above)
Cheryl Devall is to become GM at KRVS, a radio station in Lafayette LA, USA. An audio editor with significant podcast experience, here is some of her work (and a picture of a very young Ira Glass from 1990).
Tips and tricks
Podcast News - with Acast
Pod Events
Getting
the
five
latest
events
This section is continually updated. Data: Podevents. See more and add yours, free
Latest Pod Jobs
This section is continually updated. Data: Podjobs. See more and add yours, free
Comments via boostagram
To send us a comment, listen to this episode on a supported podcast app, and send a message using a "boost". It will appear here within ten minutes.