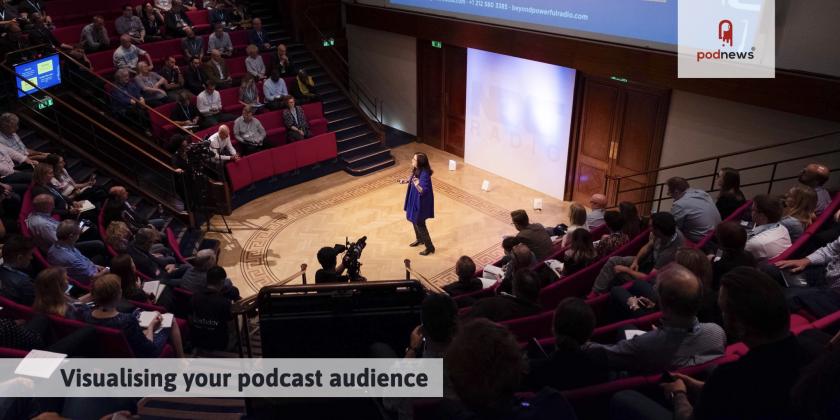 Visualising your podcast audience
LISTEN
· · Updated · 2.9 minutes to read
The Tech Stuff - with RSS.com
Alby, a browser extension for cryptocurrency, has added its own podcaster wallet. The service allows you to earn from your listeners as they listen. The company has written a full guide to enabling your podcast.

We have added direct links to Anytime Player and Podvine in our podcast pages (here's Podland for an example). These new links appear in all newly-generated pages. They use a variant of ?feed=. You'll also see links into Global Player where they exist.
Podcast News - with Pushkin Industries

From Pushkin:
Revisionist History
is back! This season, Malcolm Gladwell focuses on experiments. Thought experiments. Failed experiments. Experiments that end up in salt factories and file drawers filled with carbon copies. Experimental endings to Hollywood classics and a deep dive involving… Will & Grace.

In 2017, broadcaster Shelagh Fogarty began to notice the same face appearing in crowds, on the tube, outside her Leicester Square workplace. She dismissed it at first, but then the appearances became more and more noticeable - he was there when she met friends, when she travelled across London, at her local train station, and once, he was standing right outside her home in South West London.
The Followers
is the story of how she realised she was being stalked - and how to stop it. The show is available in full on Global Player.

Why has there suddenly been a huge rise in shark attacks on a remote island in the Indian Ocean?
Réunion: Shark Attacks in Paradise
looks at the issues that could have led to the increase: it's new today from Hyperobject Industries and Sony Music Entertainment, and available in full in
The Binge
.
Hintech launches a search engine and monitoring tool
Paid content
The number of shows has more than doubled in the last two years, so it can be hard to find shows to talk to - as well as see consumption details and get the right contacts.
Hintech has launched a new tool to help: a search engine for marketers to find which podcasters cover specific topics, with details about how many listeners they have, their marketing potential, ratings and comments. The tool contains contact information and everything you need to find the right podcast.
Learn more, and sign up for the waiting list, at hintech.ai
Podcast ads in the wild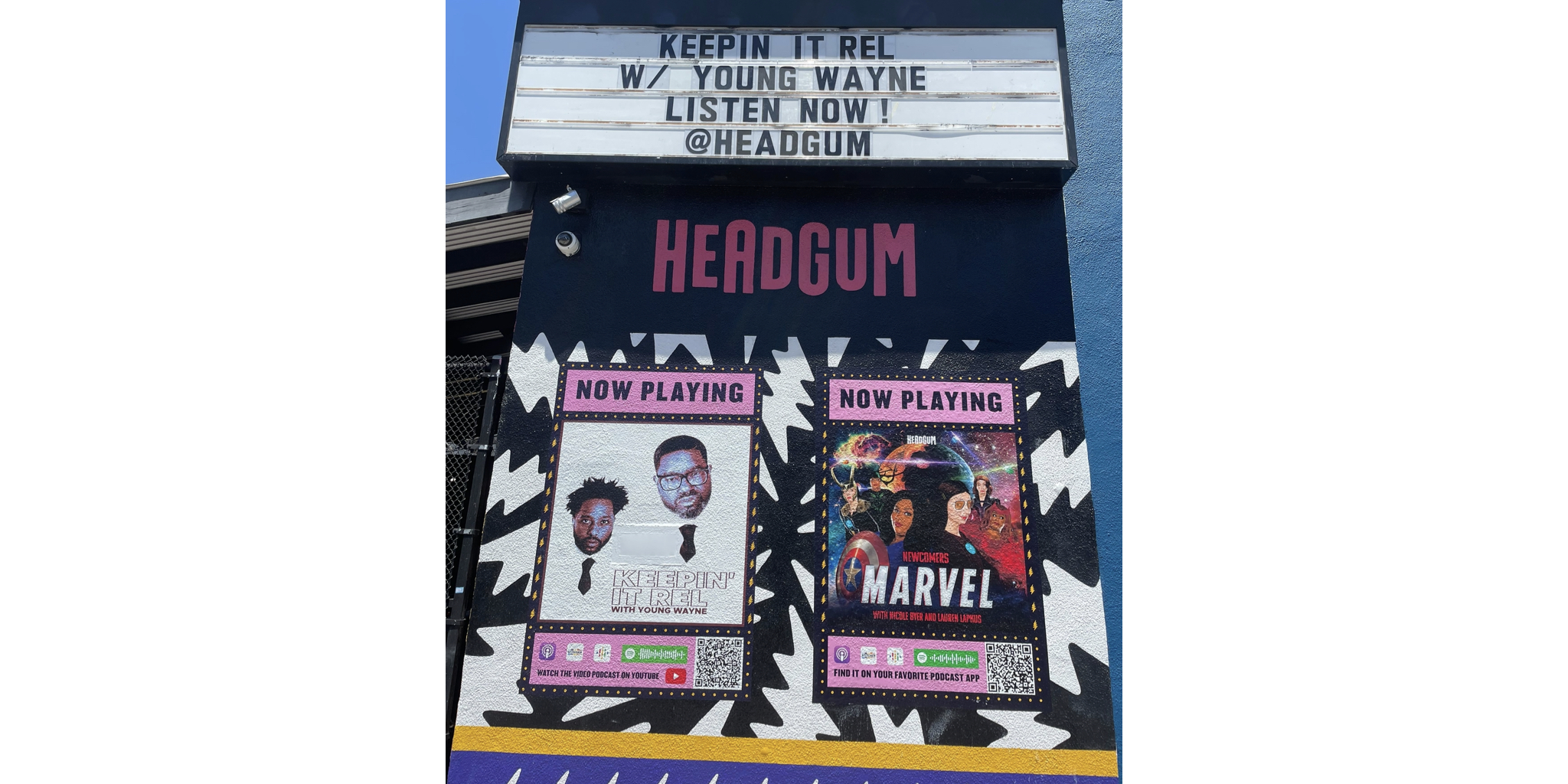 Kayla Moriarty shows off the fancy display outside Headgum's offices in Los Angeles. Of note - the use of Spotify's own QR-like code, which you can scan within the Spotify app. Here's how to get yours. Advertising for podcasts help grow the whole medium - so if you've spotted any (or responsible for some), just hit reply and send us a nice picture.
This page contains automated links to Apple Podcasts. We may receive a commission for purchases made.
Number one for podcasts - Jul 5
Pod Events
Getting
the
five
latest
events
This section is continually updated. Data: Podevents. See more and add yours, free
Latest Pod Jobs
This section is continually updated. Data: Podjobs. See more and add yours, free
Comments via boostagram
To send us a comment, listen to this episode on a supported podcast app, and send a message using a "boost". It will appear here within ten minutes.