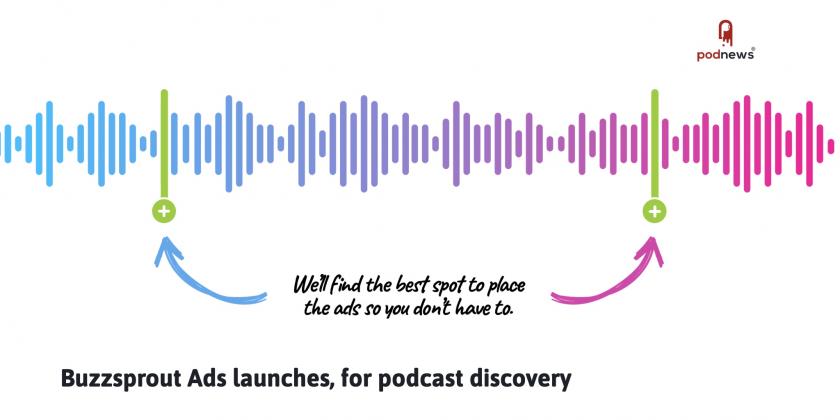 Buzzsprout Ads launches, for podcast discovery
LISTEN
· · Updated · 2.9 minutes to read
Tips and tricks - with RedCircle
The Tech Stuff - with RSS.com
We'd like to put together a big list of podcast apps that use AppleCoreMedia as a partial useragent. Work for a podcast host? Able to help us work out rough percentages of total downloads for this useragent?\

The only global statistics produced to the IAB standard, Buzzsprout's download stats suggest that Apple Podcasts is still growing. Apple had 40.7% of all downloads in May, vs Spotify's 25.3% (and Google Podcasts's 2.5%). Separate data from other sources suggest that Spotify reaches more people, though.

Our hosts changes page (we removed the ceased podcasts from there, which confused the graph) shows a large amount of shows switching from Anchor to Megaphone.

Got Alby? Our front page, and recent pages in our archive, now let you sent sats directly to us using Alby.
Podcast News - with Post Script Media

From Post Script Media:
Climate change is not a distant science story. It's a story about how everything in our carbon-based economy works — and how it's getting reworked.
The Carbon Copy
is a weekly news analysis podcast that explains the changing planet through the lens of current events. Listen and follow wherever you get your podcasts.

The Commune
is new from Stuff today, telling the story of Centrepoint in Auckland,
New Zealand's notorious free-love community
. It's a powerfully moving inquiry into how well-meaning people can talk themselves into doing terrible things and why, even decades later, the battles over Centrepoint's true legacy continue.

In
Podcasting 2.0
this week, Adam and Dave chat with Nic Ivanov from Vizzy, and also say nice things about Buzzsprout Ads within Podland.
This page contains automated links to Apple Podcasts. We may receive a commission for purchases made.
Pod Events
Getting
the
five
latest
events
This section is continually updated. Data: Podevents. See more and add yours, free
Latest Pod Jobs
This section is continually updated. Data: Podjobs. See more and add yours, free