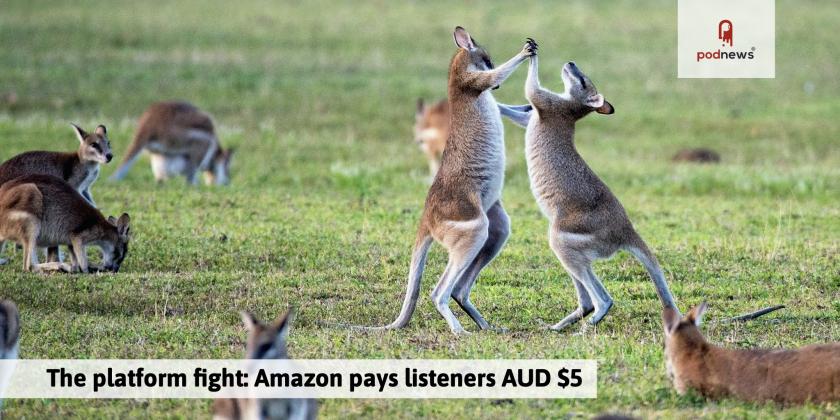 The platform fight: Amazon pays listeners AUD $5
LISTEN
· · 4.3 minutes to read
Moves and hires
The Tech Stuff - with The Podcast Standards Project
Tips and tricks - with Podnews Live - where podcasting connects
Podcast News

The Psychology of your 20's
has joined iHeartPodcasts. Host Jemma Sbeg explores the science, research and concepts behind the defining experiences of this critical decade – from imposter syndrome, the myth of the dream job and friendship breakups, to career anxiety, therapy and heartbreak – to show how everything is psychology, even in our 20s. The show was hosted on Spotify for Podcasters.
Spotify 🇸🇪

Podcasting 2.0
this week features Sam Sethi, co-host of the Podnews Weekly Review and CEO of Podfans.

Believe in Magic
is a brand new podcast from the BBC, with Jamie Bartlett (who previously hosted The Missing Cryptoqueen). It's the story of 16-year-old Megan Bhari who set up a charity called Believe in Magic, which gained the backing of global celebrities One Direction. The charity granted wishes to seriously ill children. Except,
Megan then said she had a brain tumor
and needed money for herself… and all is not quite what it seems.
Podcast data for May 8
Pod Events - with The Podcast Show 2023
Getting
the
five
latest
events
This section is continually updated. Data: Podevents. See more and add yours, free
Latest Pod Jobs
This section is continually updated. Data: Podjobs. See more and add yours, free