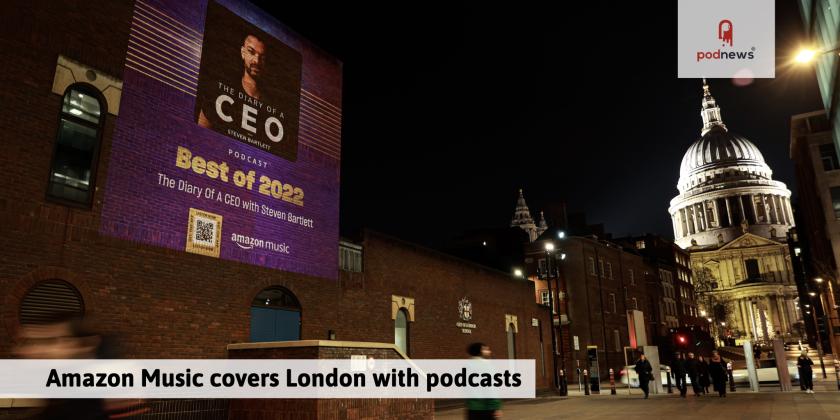 Amazon Music covers London with podcasts
LISTEN
· · Updated · 5.6 minutes to read
The winners of the Asian Podcast Awards were announced. Almost all are in English; and they are: Best podcast: 1920, within the YES 933 Radio Drama feed (Mediacorp, in Chinese / Omny Studio) … Best podcast host: Adulting with former children (Zodapop, SYRUP Media / Anchor) … Best narrative storytelling or fiction podcast: Creepy Twisted Asians (ZAG / Castos) … Best science, tech or business podcast: Inside China: Coronavirus Podcast, within the Inside China feed (South China Morning Post / Acast) … Best comedy, entertainment or lifestyle podcast: A Brief Case: true crime in Asia (Indie / Podbean) … Best arts, society or culture podcast: Miss Conduct (IVM Podcasts / Omny Studio)
Podnews has so far carried 1,637 press releases. We thought it would be interesting to see what would happen if we drew the location of every press release on a map. And it is - the UK isn't as London-focused as we thought; there's an unsurprising pull to Los Angeles and New York; and sorry Melbourne, but you're being beaten by Sydney.
Moves and hires
The Tech Stuff - with RSS.com
Podcast News - with Campaign Legal Center
Amazon Music podcast ads in the wild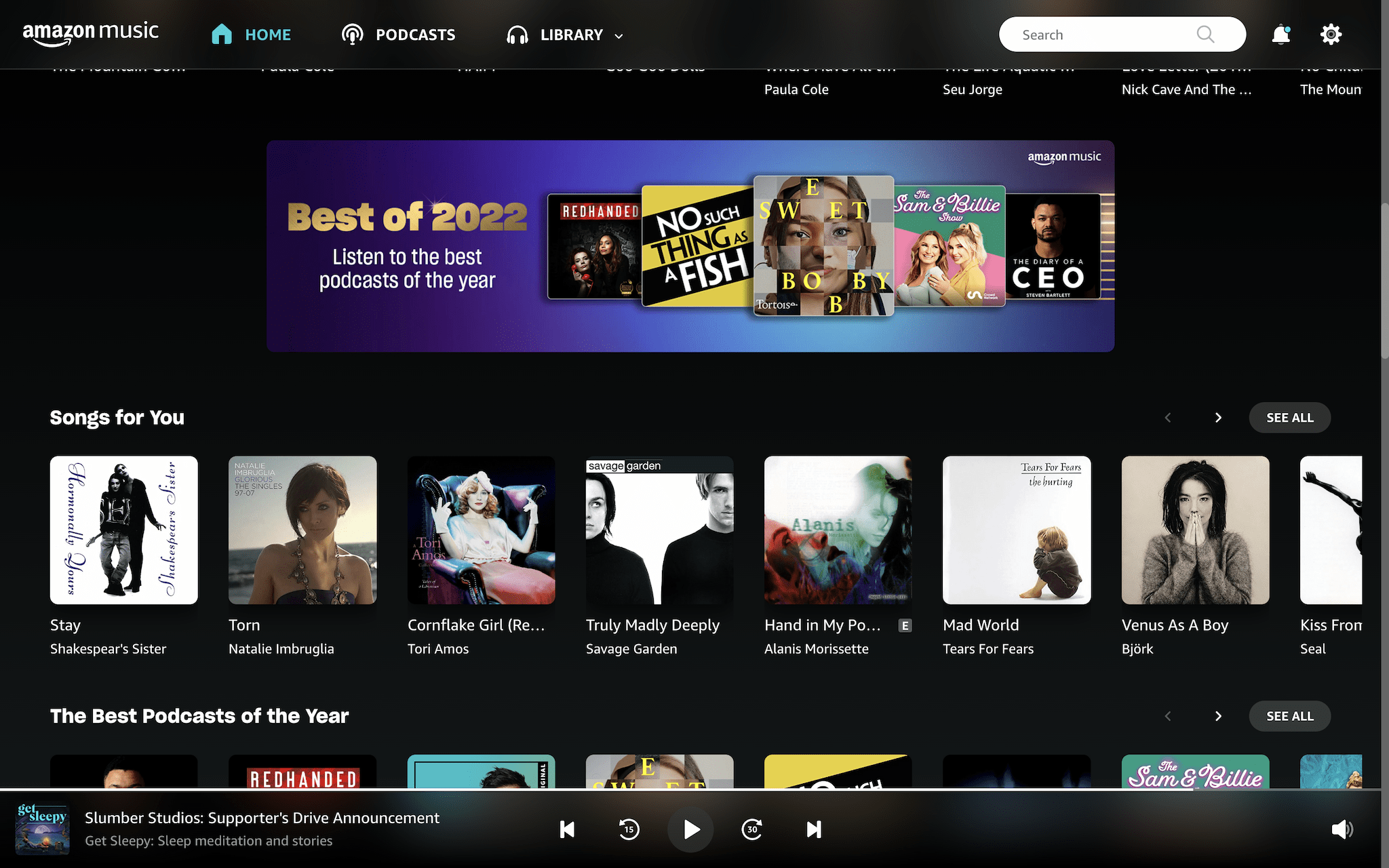 The "best of 2022" got significant promotion on Amazon Music's front page.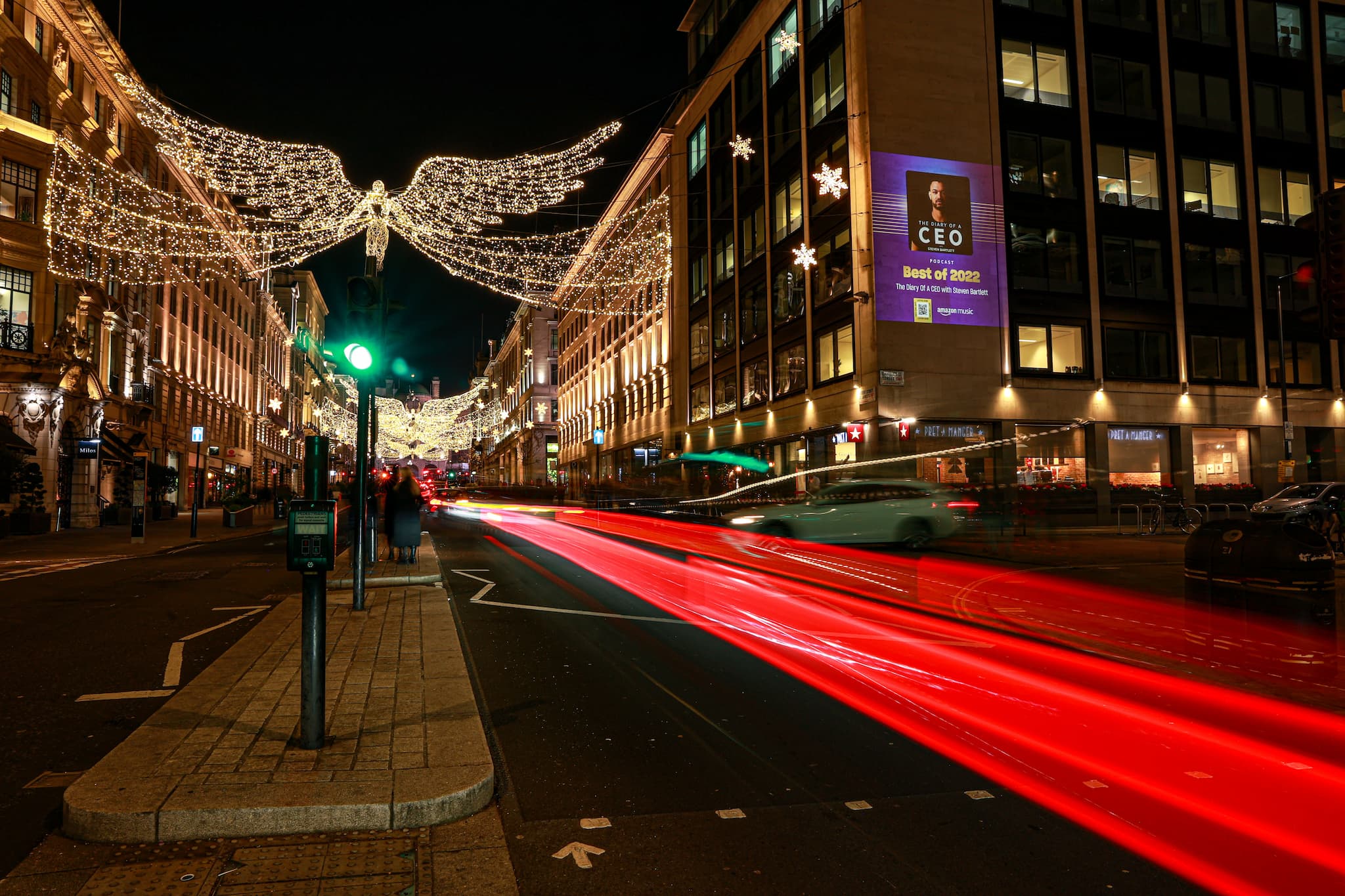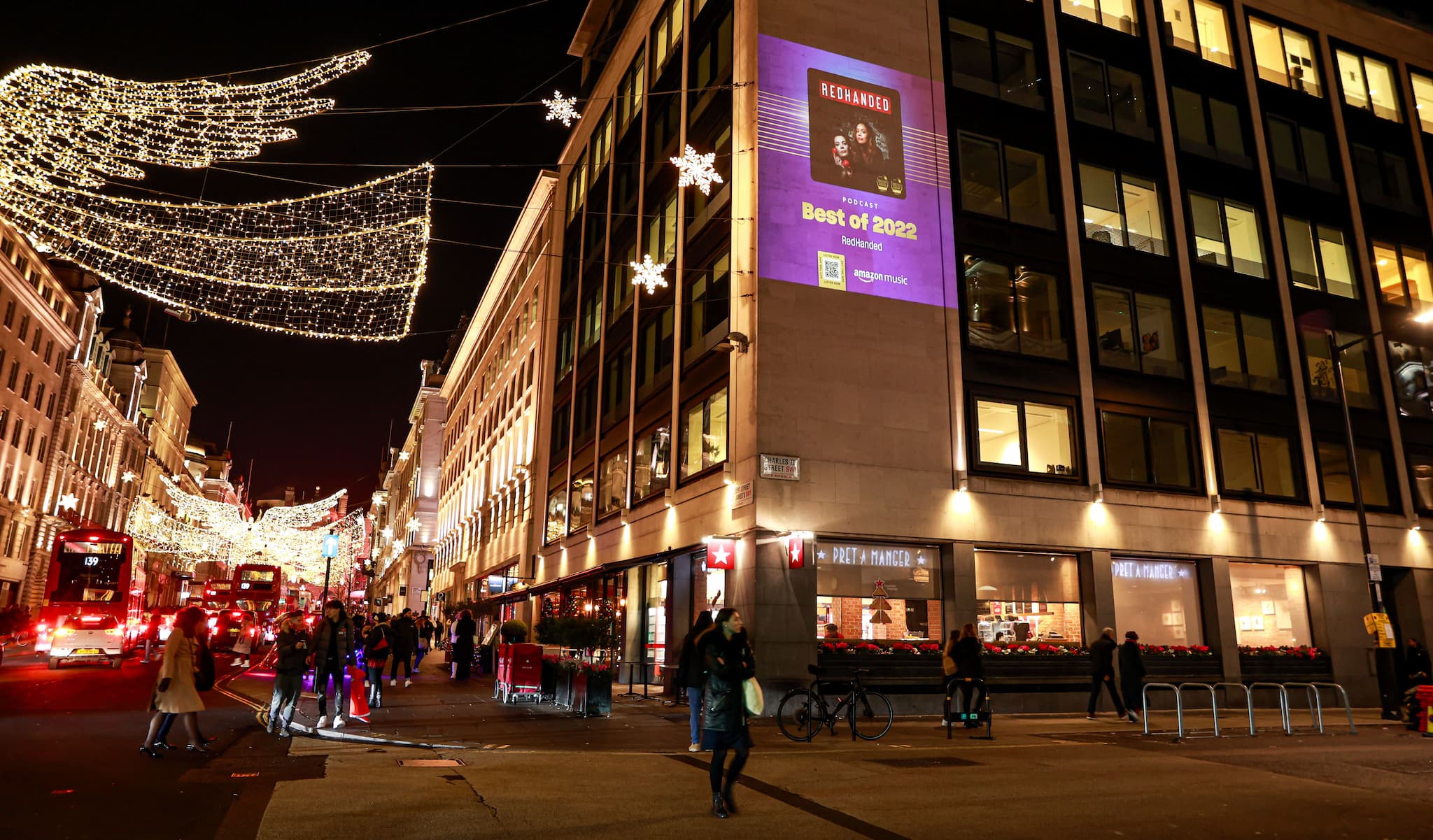 Lower Regent Street, one of London's busiest shopping streets, with Piccadilly Circus in the distance. Behind us is where the King lives.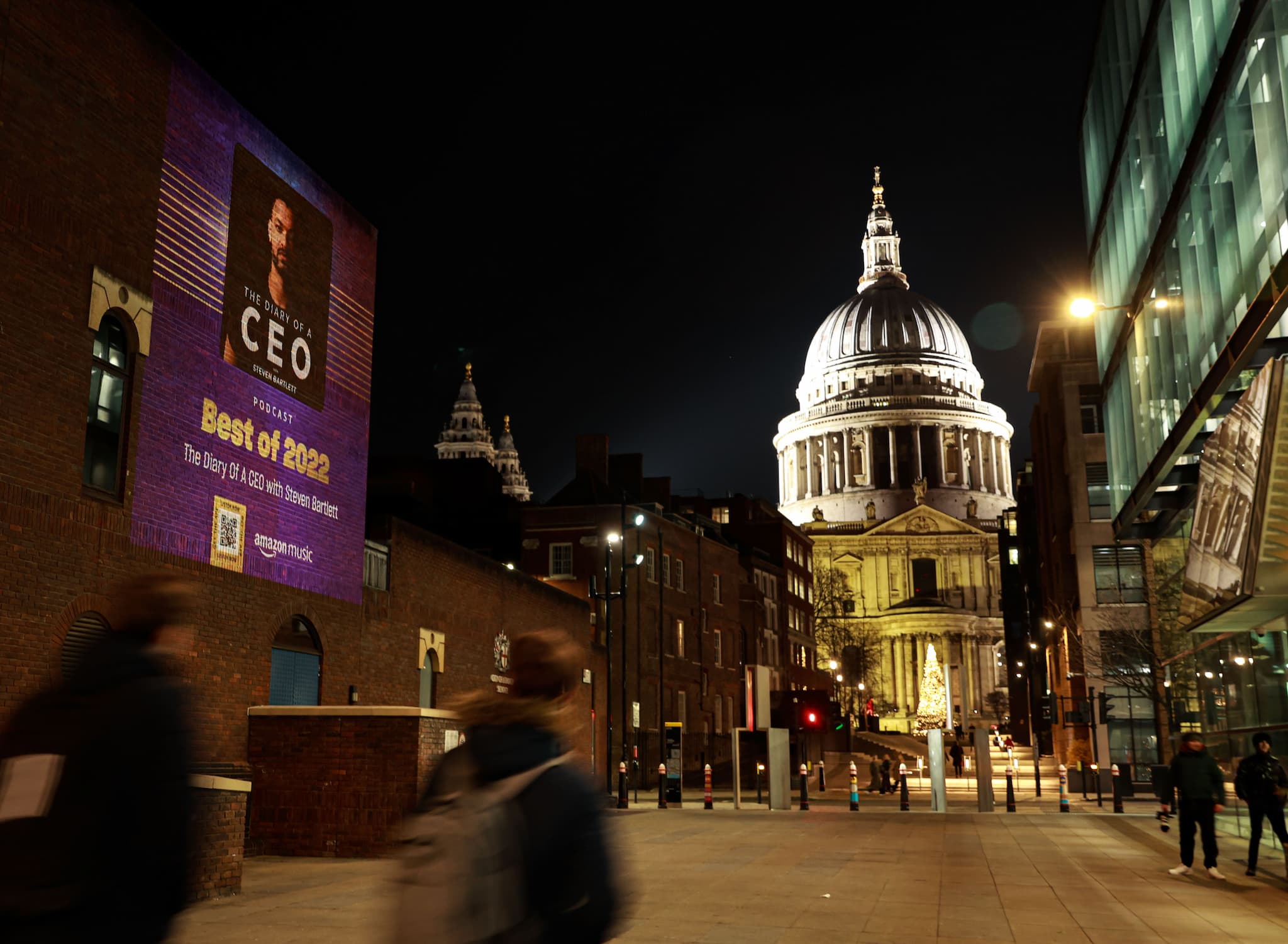 Facing St Paul's Cathedral, rebuilt after the Great Fire of London and completed in 1711.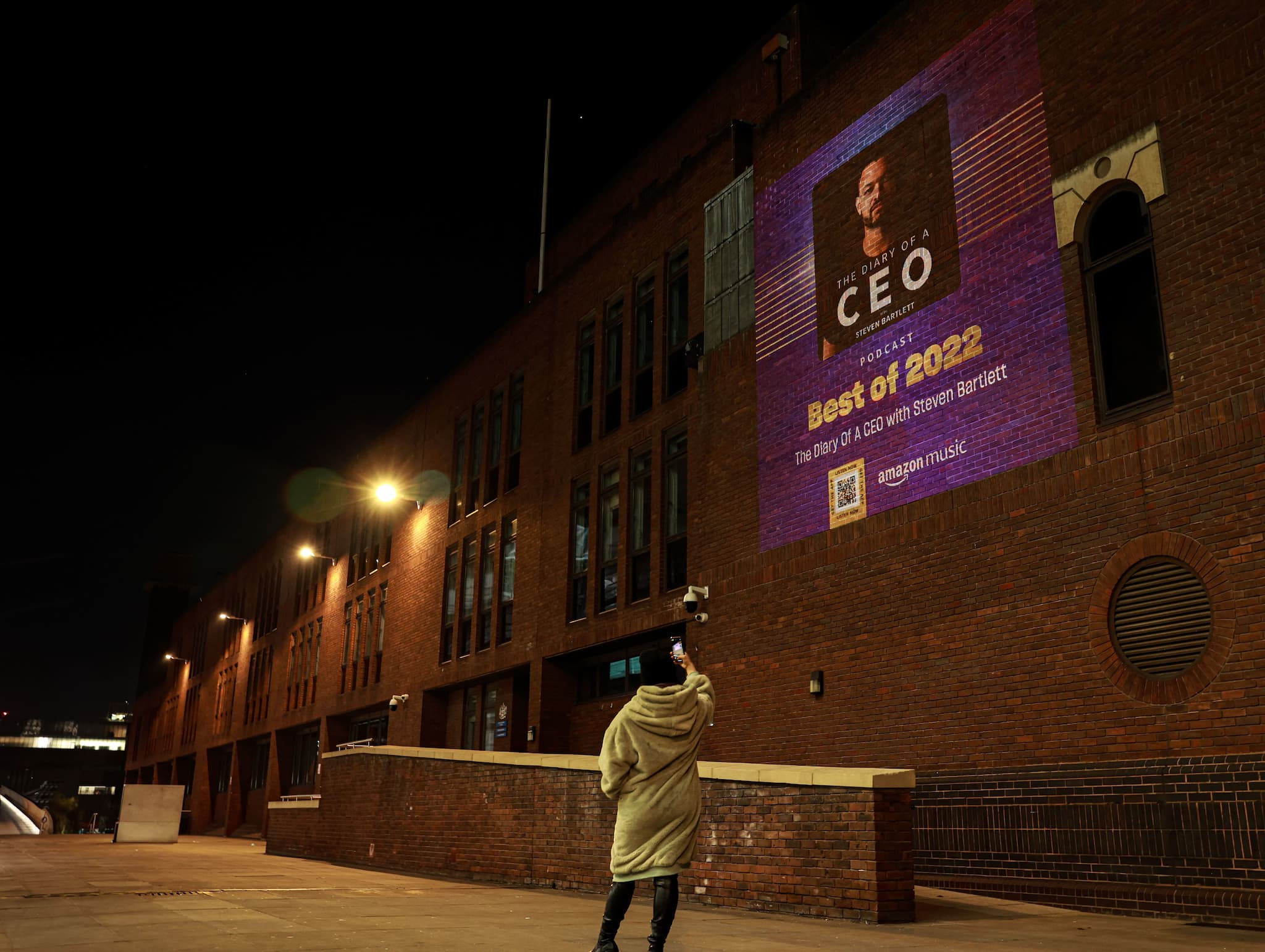 Facing down to the Millennium Bridge. Opened in 2000, it wobbled too much, and was re-opened in 2002. (It still wobbles).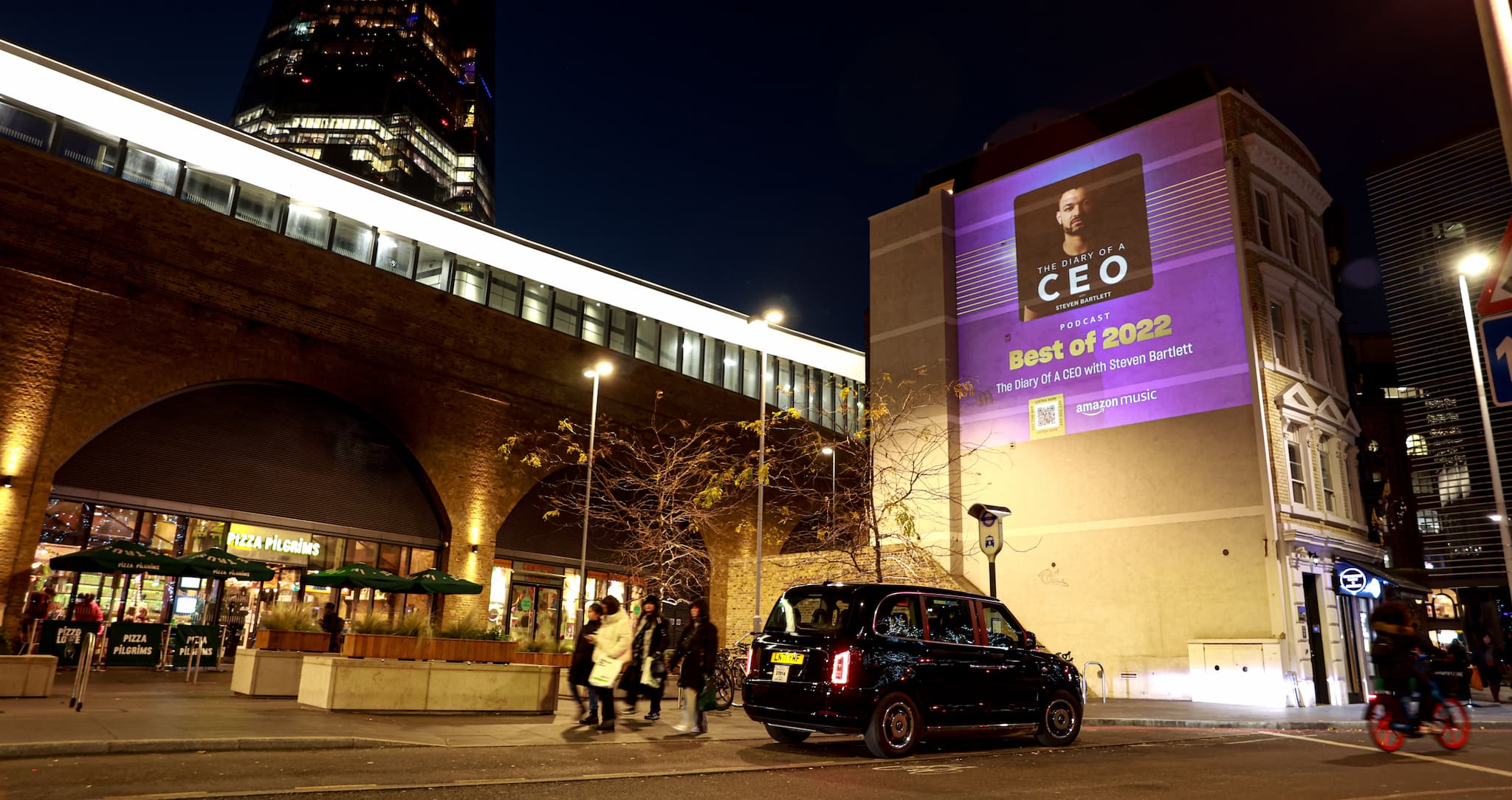 Bermondsey Street, near London Bridge station. The building used as a projection screen houses The Shipwright's Arms, a pub built in 1884, and a hairdresser. The Shard looms to the top-left of the photo.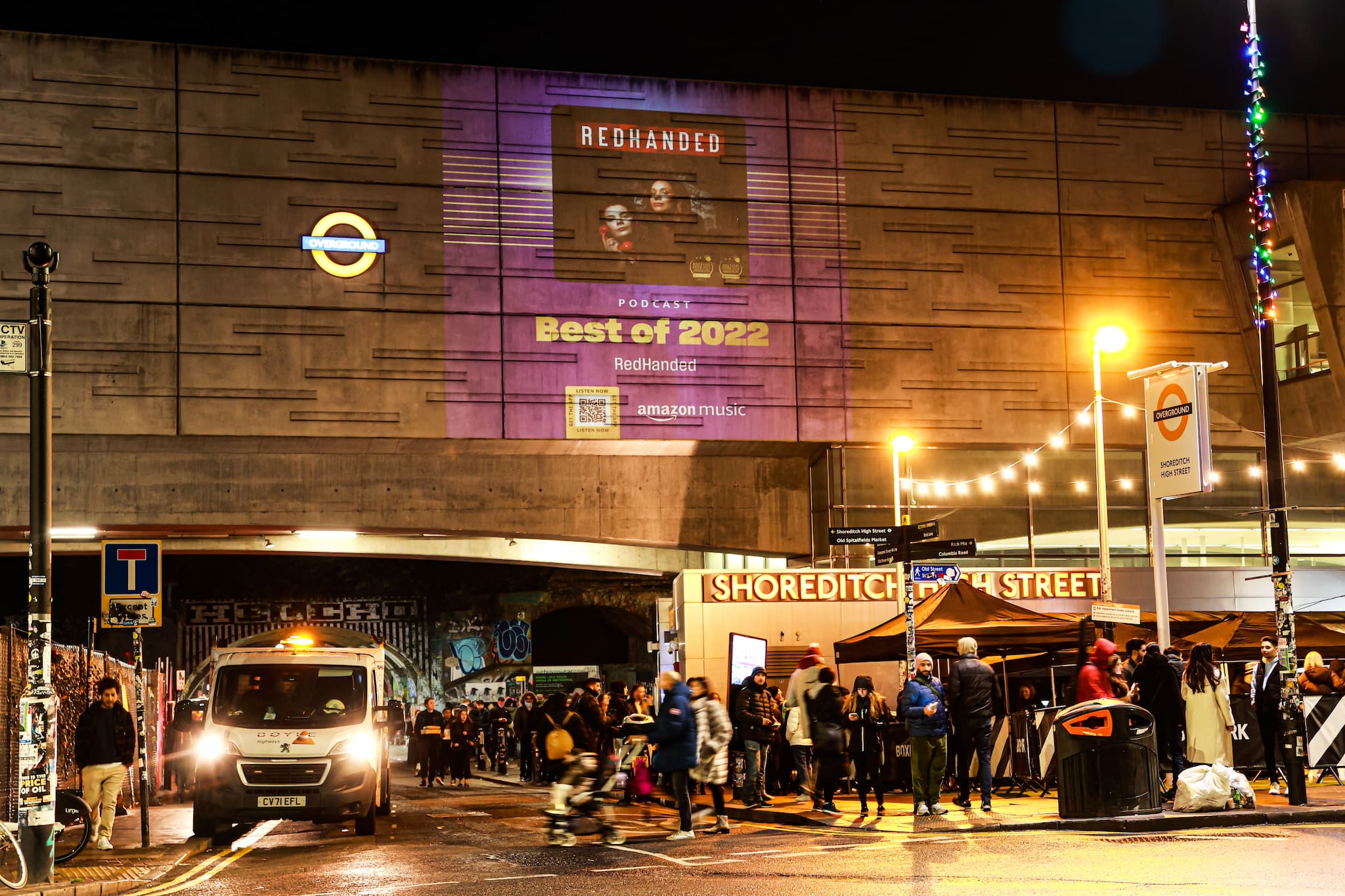 Shoreditch is where the hipsters live. Shoreditch High Street Station, one of London's newest stations, opened in 2010. It doesn't take you anywhere useful, so the hipsters are kind of trapped here.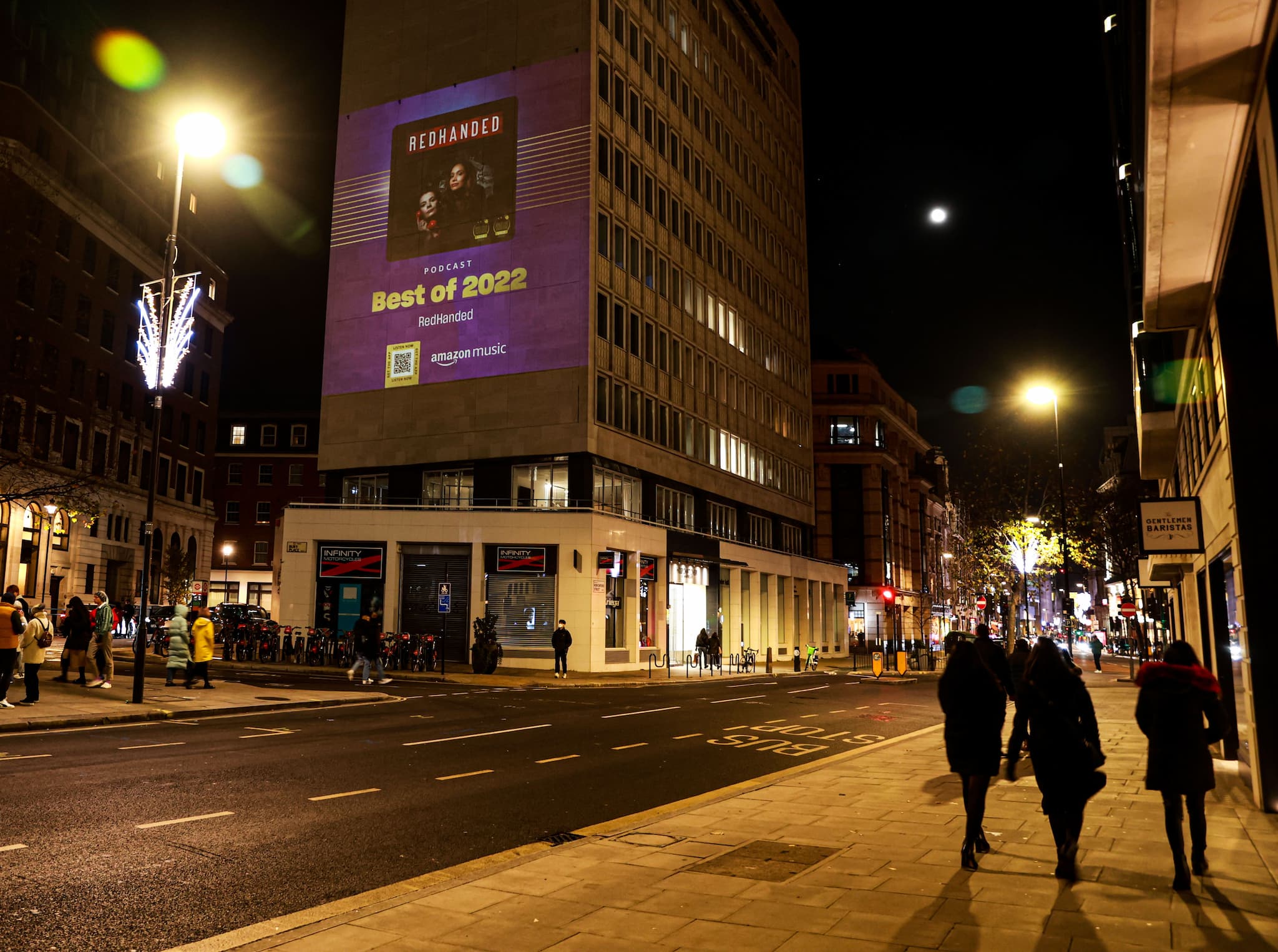 New Oxford Street, a short walk away from the busy Holborn underground station. Holborn Tower, built in 1960, is being used to display the ad here: the Women's Freedom League, founded 1907, worked for equality between men and women from its headquarters on this site between 1914 and 1959.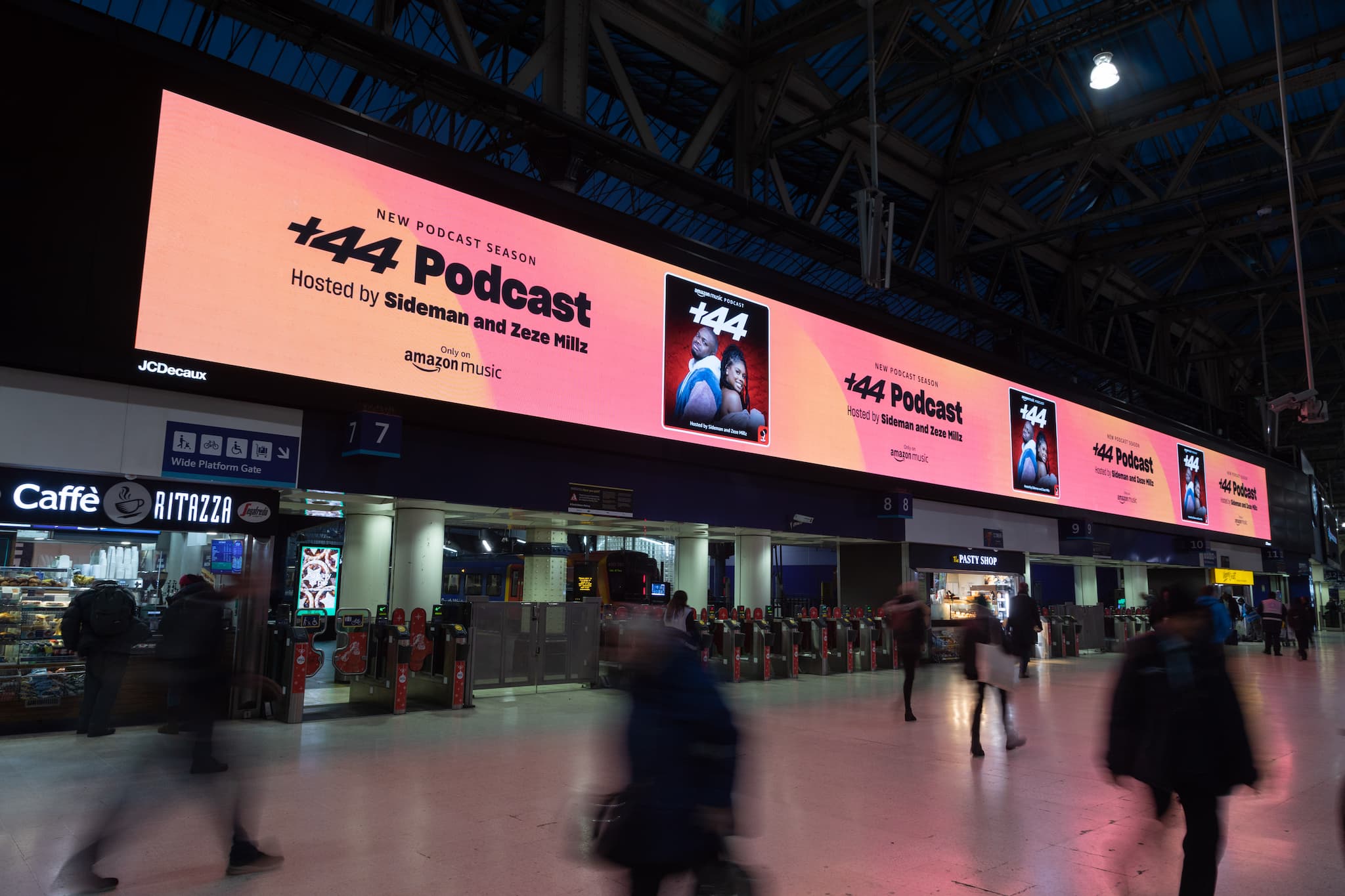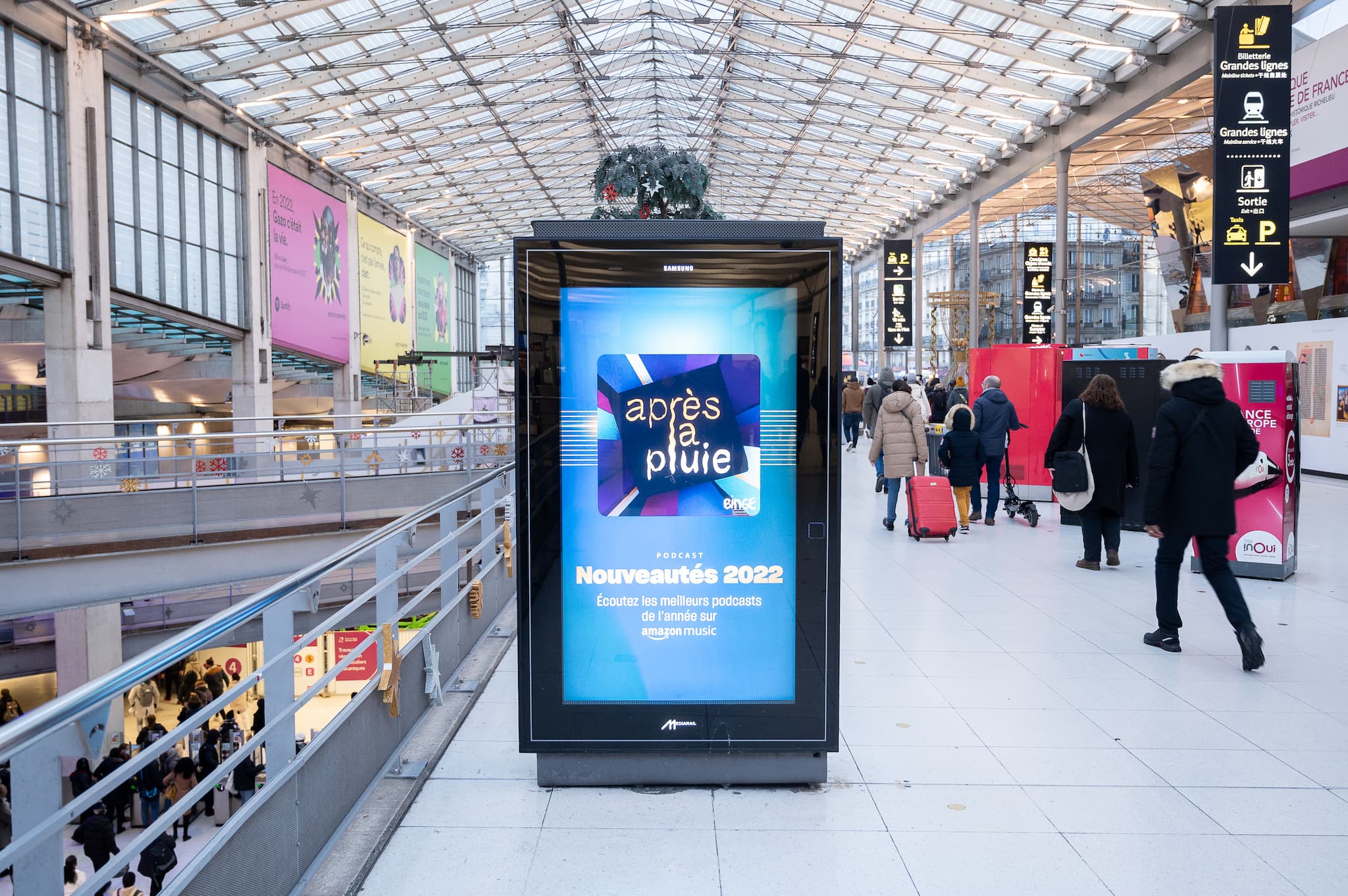 And now, to Paris. The Gare du Nord, a train station opened in 1864, is undergoing a four-year renovation programme. It also featured in The Bourne Ultimatum, but the Gare du Nord is the busiest station in Europe with 131 million passengers a year.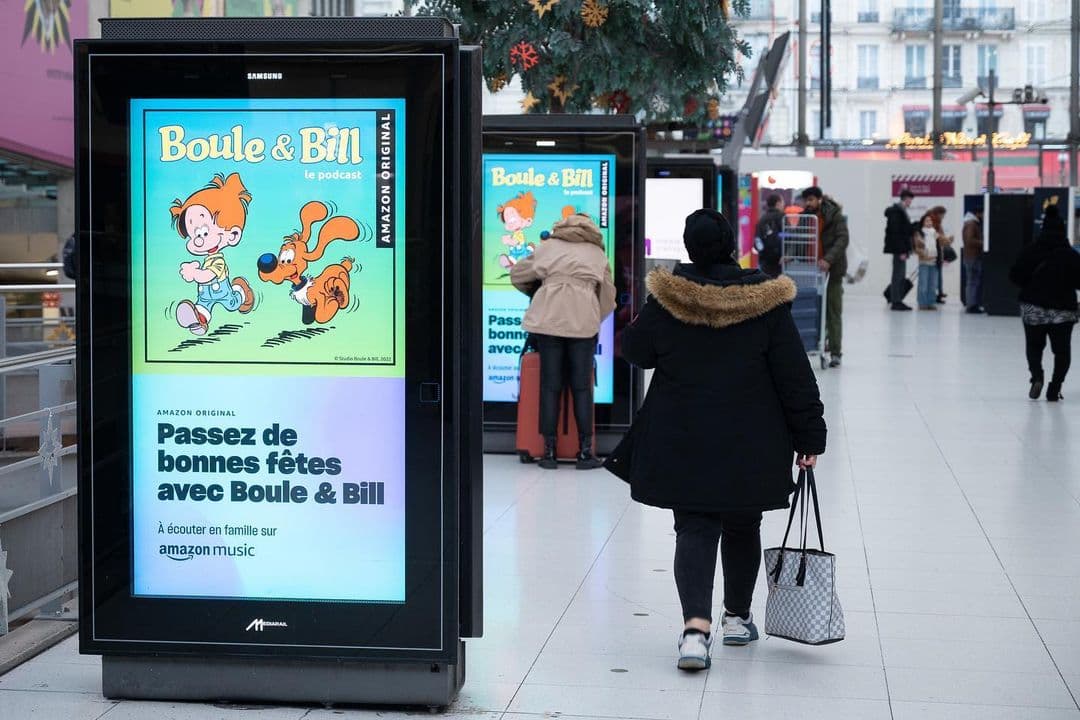 The Boule & Bill podcast is produced by Bababam. Bill is the name of the dog. The comic strip has been published since 1959.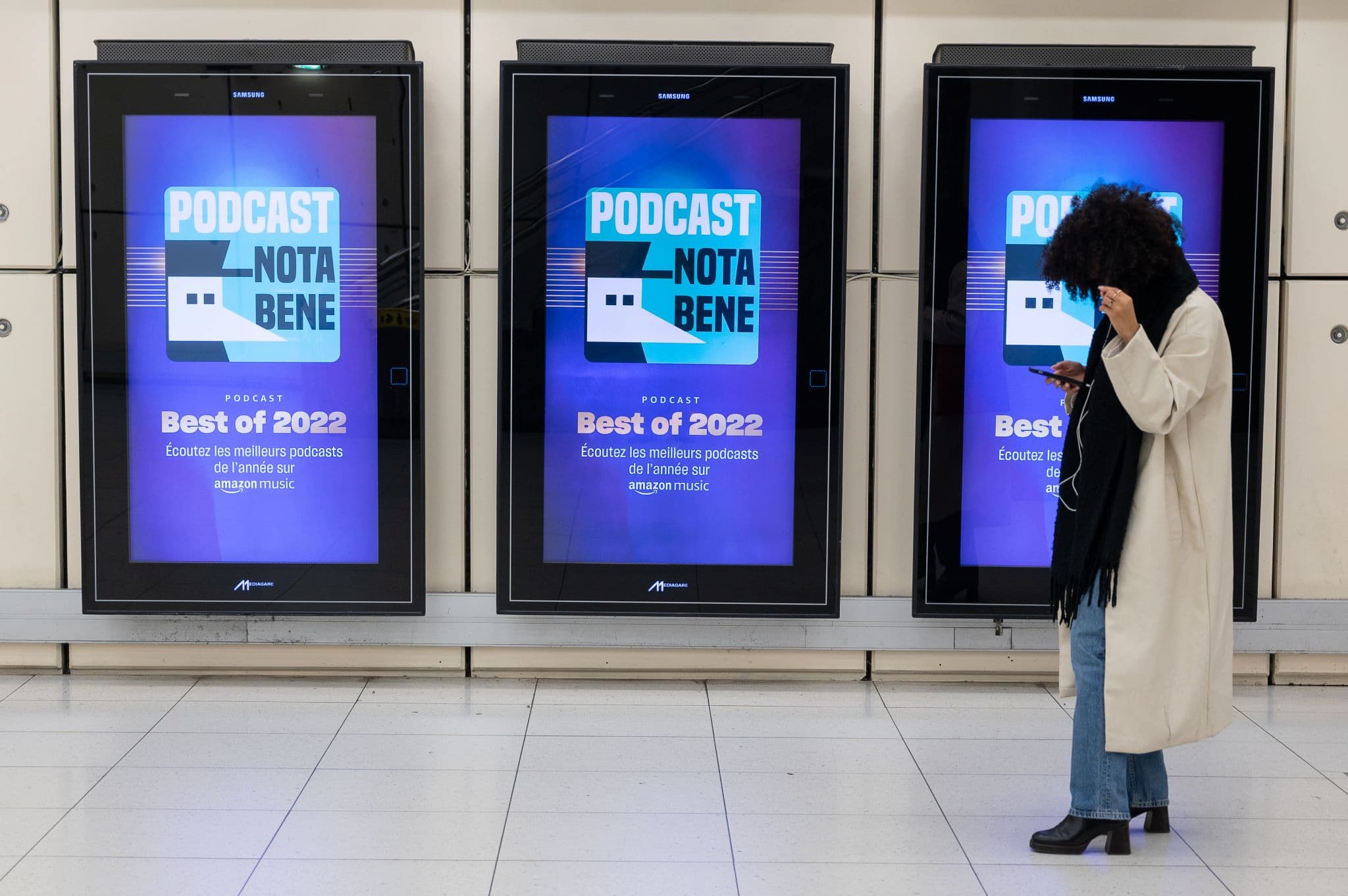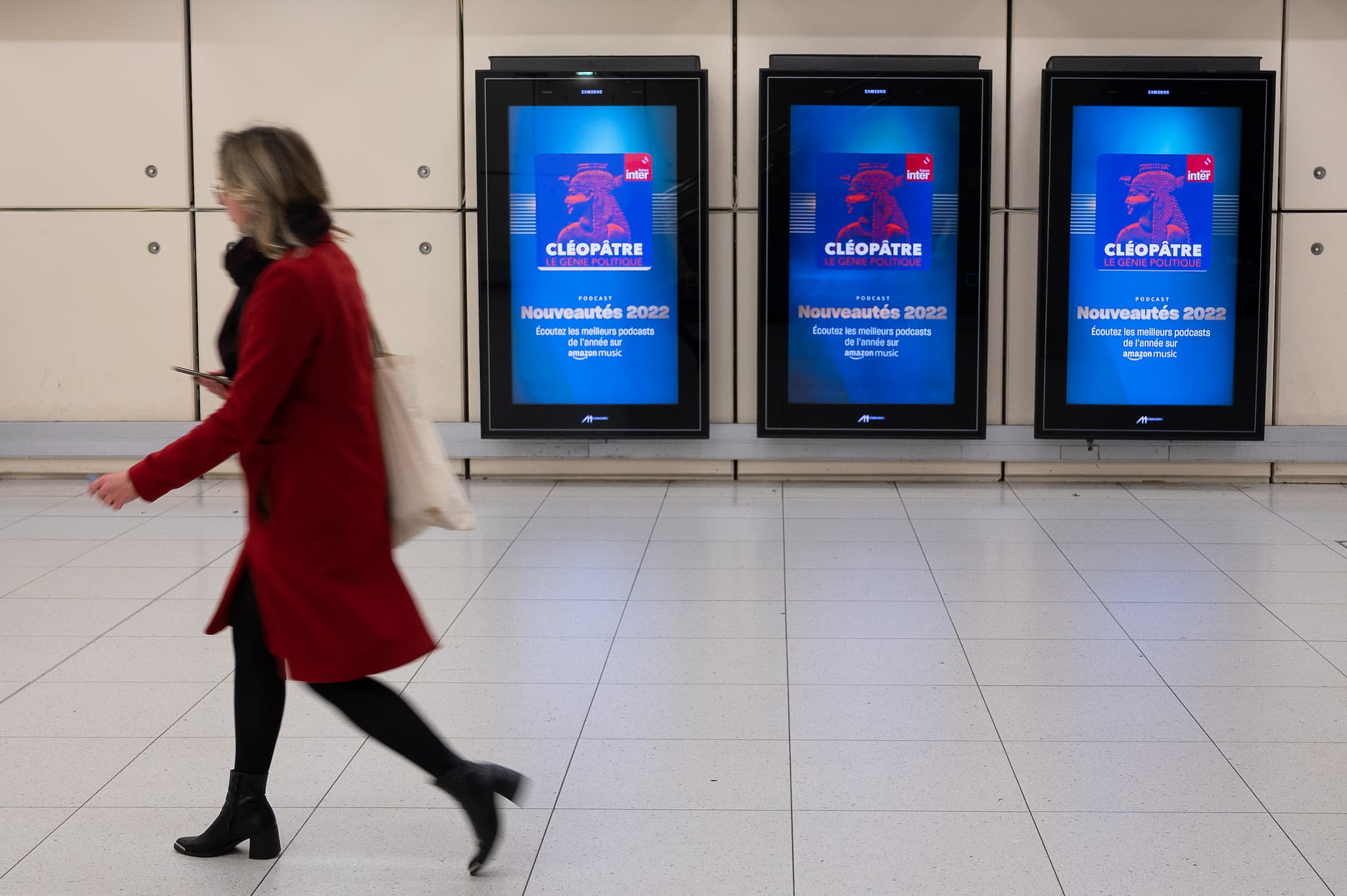 Podcast data for Dec 12
Pod Events - with Podcast Movement Evolutions
Getting
the
five
latest
events
This section is continually updated. Data: Podevents. See more and add yours, free
Latest Pod Jobs
This section is continually updated. Data: Podjobs. See more and add yours, free