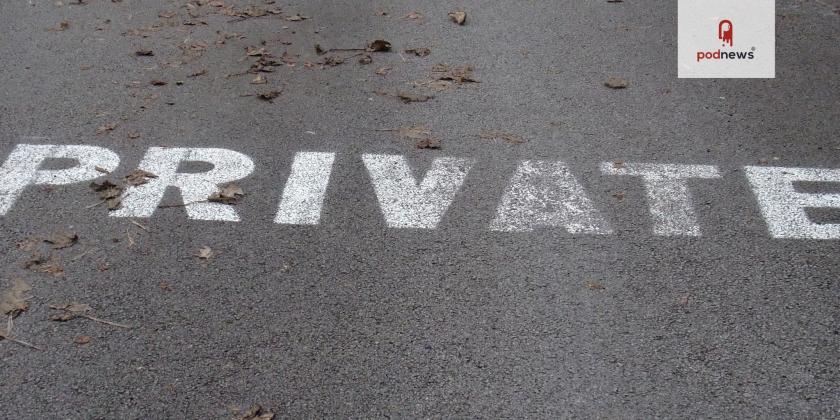 Privacy Policy
· Updated · By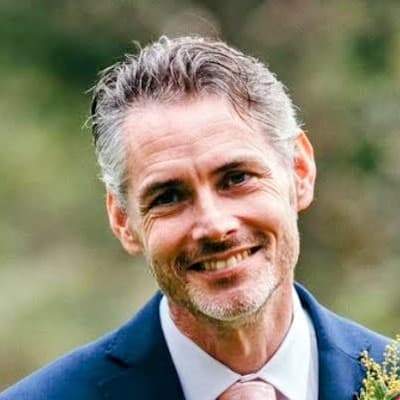 James Cridland
· 4.2 minutes to read
This privacy policy is common across Podnews, Podjobs, and our *.podnews.network servers. The Podcast Business Journal has a separate privacy statement (which is even simpler!)
Emails
We collect email addresses for our newsletters using our own newsletter server. Our email list is not available to any third party. We will not use your email address for any purpose other than to send you the newsletter that you have subscribed to.
When subscribing using the website, we require double opt-in, to ensure that the email address is yours. We also passively collect your country (from Amazon CloudFront's data) but we do not collect your IP address.
For our email, we anonymously monitor open rates and clicks on stories for editorial feedback. We are unable to identify clicks or opens from individual users.
We do not give any personally-identifiable data about our subscribers to any third party. We may aggregate information in a non-personal way for current/potential advertisers, or for bragging rights.
You can unsubscribe directly from every newsletter using the unsubscribe link in every one. That will instantly stop our emails, and will send you full user account deletion information.
Our website and servers
We use Amazon AWS infrastructure to cache, host and serve this site, including Amazon's domain-name services and to send emails. You can read their privacy policy.
We use our own anonymous page tracker, and may collect server logs including IP addresses and user-agents for technical and budgetary reasons: both sets of data are deleted after a maximum of 180 days. We don't specifically maintain site logs for the servers that deal with creating user logins, or when you click through to a story (though logs are kept locally for 24 hours or so).
Our websites and database is hosted within the EU, and cached globally. We use a mixture of EU and non-EU servers to send mail. Received email is mirrored on global infrastructure operated by a variety of organisations.
Our classified advertising system collects your email address. It uses Stripe to collect payments; when you pay by credit card, your address, zip code, IP address and other personal details are collected by Stripe. Much of that data is available to us in Stripe's dashboard (though we can't see your full credit card number). Here's Stripe's privacy policy.
Audio files played on our podcast pages are referenced directly from the podcast provider, but only connect when you hit play.
Some pages unavoidably have additional privacy implications: podcast pages for Spotify-exclusive podcasts include a Spotify embedded player, for example, and search results may include images from other websites. We'll clearly identify any of these conditions on those pages. (Vimeo and YouTube players are only embedded after you click to play them).
Our website uses AMP Project framework code on a small minority of pages, identified with a ⚡ symbol in the footer. This code is served by Google; you can read Google's privacy policy. It remains on legacy pages only.
Cookies
To read our website, or email, we do not use cookies.
The Podnews classified advertising system uses personal cookies so we know who you are. We ask for your consent as you log in. These cookies are only visible to our website to pages within the /classifieds/ folder, and are otherwise discarded by our CDN before they're visible at our origin server. Similar cookies are used by Podjobs (and visible only to pages starting /add/).
Directory editors are also given a separate cookie when they log in. That isn't personally identifiable: it enables an edit button in the UI (and otherwise offers no privileges). That's visible to all pages.
For podcast listeners
This section is intended for listeners of the Podnews and Podclock podcasts, which are available on a variety of third-party platforms.
We use the Open Podcast Prefix Project to measure and analyze our podcast traffic. The service has a full privacy policy here; it does not retain or analyse any IP addresses without one-way encryption first.
When you download these podcasts, in its entirety, we (at Podnews) get to know five things about you:
Your device's user agent (the name of the app you're using, and often the type of device you're connecting with).
Sometimes we learn a referral address, showing us the website or path you took to listen to the podcast.
Your IP address. This is normally a 12-digit number (or a longer IPv6 identifier), from which it is possible to work out your approximate location, often down to your suburb, and the name of your ISP or mobile provider. Sometimes it's possible to work out your employer or school from an IP address.
The date and time of the download.
What file you downloaded, and whether you downloaded all of it or just a little bit.
Whatever app you listen on, your playback data may also be collected by that app, and you should check the privacy policy of the podcast app that you use.
The PodClock podcast uses CloudFront-Viewer-Time-Zone - data we request from Amazon Cloudfront, which uses your IP address to work out what your local timezone is. We only see this header for the call to the dynamically-produced MP3 file.
Impressum
Our contact details are in our 'about' section.
Recent updates to this policy
The following are material updates over the last twelve months.
13 Sep 2023: Removed references to the Podevents website, which no longer exists other than a few redirect statements.
18 Mar 2023: Added details of the directory cookie.
11 Jan 2023: Removed Sounds Profitable Inc, who now operate their own website and newsletter.
22 Sep 2022: Added our use of the Open Podcast Prefix Project.