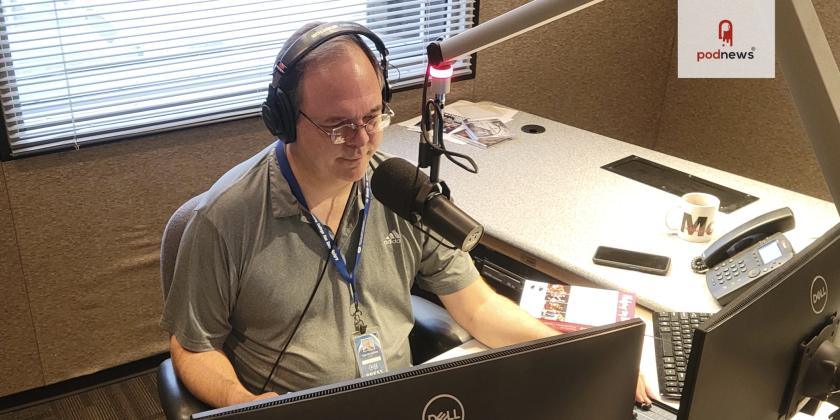 Interviews with Chuck Palahniuk, J.A. Jance and more writers on the 10th season of KJZZ's Word podcast
Press Release · Phoenix, AZ, USA · via KJZZ ·
KJZZ, the NPR station based in Phoenix, Arizona, is excited to announce the launch of the 10th season of Word — a podcast about literature.
Over eight episodes, host Tom Maxedon will talk with Chuck Palahniuk, J.A. Jance and NPR's Morning Edition host Steve Inskeep, among many others.
The official launch date for the first episode is Sept. 12, 2023, and the last episode drops Dec. 26, 2023.
The show started as a monthly radio broadcast when Maxedon worked at KPRG Public Radio Guam-Saipan 89.3 FM from 2016-17. Growing from that catalyst, Maxedon eventually rebooted the show into a podcast after arriving at KJZZ.
Word features discussion about fiction, nonfiction, poetry, plays, TV and film with those who produce such. The podcast showcases longform conversations led by Maxedon, who engages with guests in a real way that allows listeners, "to feel like they are in the room," he said.
Upcoming episodes include conversations about fall reads, young adult, horror, romance, biography, poetry, humor, NaNoWriMo, Indigenous people's literature and much more. There is also a literary costume contest planned around Halloween and a Tiny Library giveaway in December.
Maxedon also said, "My idea for the show has always revolved around the oft-quoted line, 'If it's not on the page, it's not on the stage.'"
Yes, a book is a stage, in a way. It has an audience.
But, whether it's a novel, poem, comic book, play, TV show or movie, someone has to write it first.
Maxedon talks with guests creating in those spaces. They're made up of professional writers, aspiring ones, educators, students, parents, avid readers, play-goers, cinefiles and patrons of public radio who support the value and discussion of literature in all its many forms.
Listen
This is a press release which we link to from Podnews, our daily newsletter about podcasting and on-demand. We may make small edits for editorial reasons.
This page contains automated links to Apple Podcasts. We may receive a commission for any purchases made.