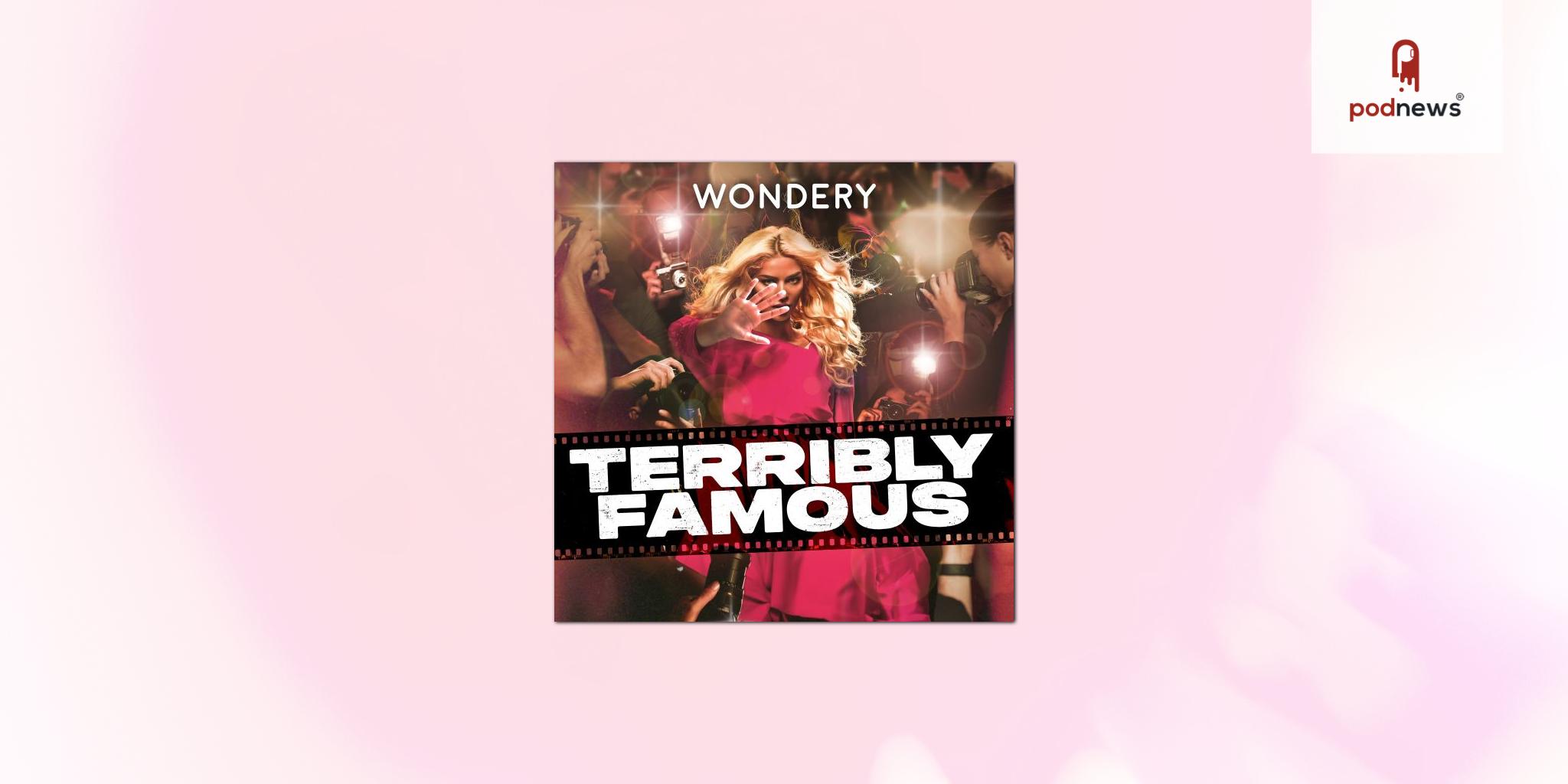 Wondery and Amazon Music Chart the Lives of Iconic Stars in Brand New UK Original, Terribly Famous
Press Release · London, UK · via indie house · · Updated
Wondery and Amazon Music today announce Terribly Famous, a brand new UK original podcast taking listeners inside Britain's unique celebrity culture to chart the lives of its most iconic stars. From the career highs to controversies, meteoric rises to missteps, each season tells the story of one of our biggest stars, launching with best-selling artist Adele, with later seasons confirmed for Victoria Beckham, Zayn Malik and Lily Allen.
Hosting the podcast with a mix of cultural commentary, salient storytelling and razor-sharp wit are actor, improviser and stand-up comedian Emily Lloyd-Saini (Code 404) and fellow actor, comedian and writer Anna Leong Brophy (Shadow & Bone).
Terribly Famous uncovers what it's really like to be famous. Through the rollercoaster rides of the series' star subjects, the show explores our national obsession with celebrity by placing the audience inside the lives of icons. Celebrities may enjoy a world most of us can only imagine, but they are also on a tightrope. Hosts Emily and Anna explore lifelives lived inside the celebrity goldfish bowl, where everyone is watching and you're only one step away from adulation or ignominy.
Terribly Famous marks Wondery's second always-on weekly UK original following the launch in 2021 of award-winning British Scandal, and builds on the success of long-running, smash-hit US podcast series Even the Rich.
Rich Knight, Head of UK Podcast Content, Wondery commented: "Terribly Famous tells vivid, compelling and empathetic stories about extraordinary people. It's also a take on Britain's celebrity culture – one in which we sometimes extract a high price for fame. We're delighted to work with our talented hosts Emily Lloyd-Saini and Anna Leong Brophy, whose joyful and witty company will appeal to listeners everywhere."
Emily Lloyd Saini and Anna Leong Brophy said: "We are both ridiculously excited to be joining the Wondery family with Terribly Famous! We can't wait to dive into these incredible stories and share them with you all. Hope you all enjoy hanging out with us as much as we have been enjoying making the show!"
Terribly Famous is a Wondery and Loftus Media production.
Today's news builds on Wondery's recent standout, binge-worthy UK-centric podcast stories including Stolen Hearts, Harsh Reality: The Story of Miriam Rivera, Who Killed Daphne?, and British Scandal. It also follows the announcements of two UK partner deals with world class UK podcast talent for Brydon & and RedHanded.
Terribly Famous publishes one week early and ad-free on Amazon Music and Wondery+ from August 1st. Ad-free listening and early release available to Prime members on Amazon Music and Amazon Music Unlimited subscribers.
Listen
This is a press release which we link to from Podnews, our daily newsletter about podcasting and on-demand. We may make small edits for editorial reasons.
This page contains automated links to Apple Podcasts. We may receive a commission for any purchases made.