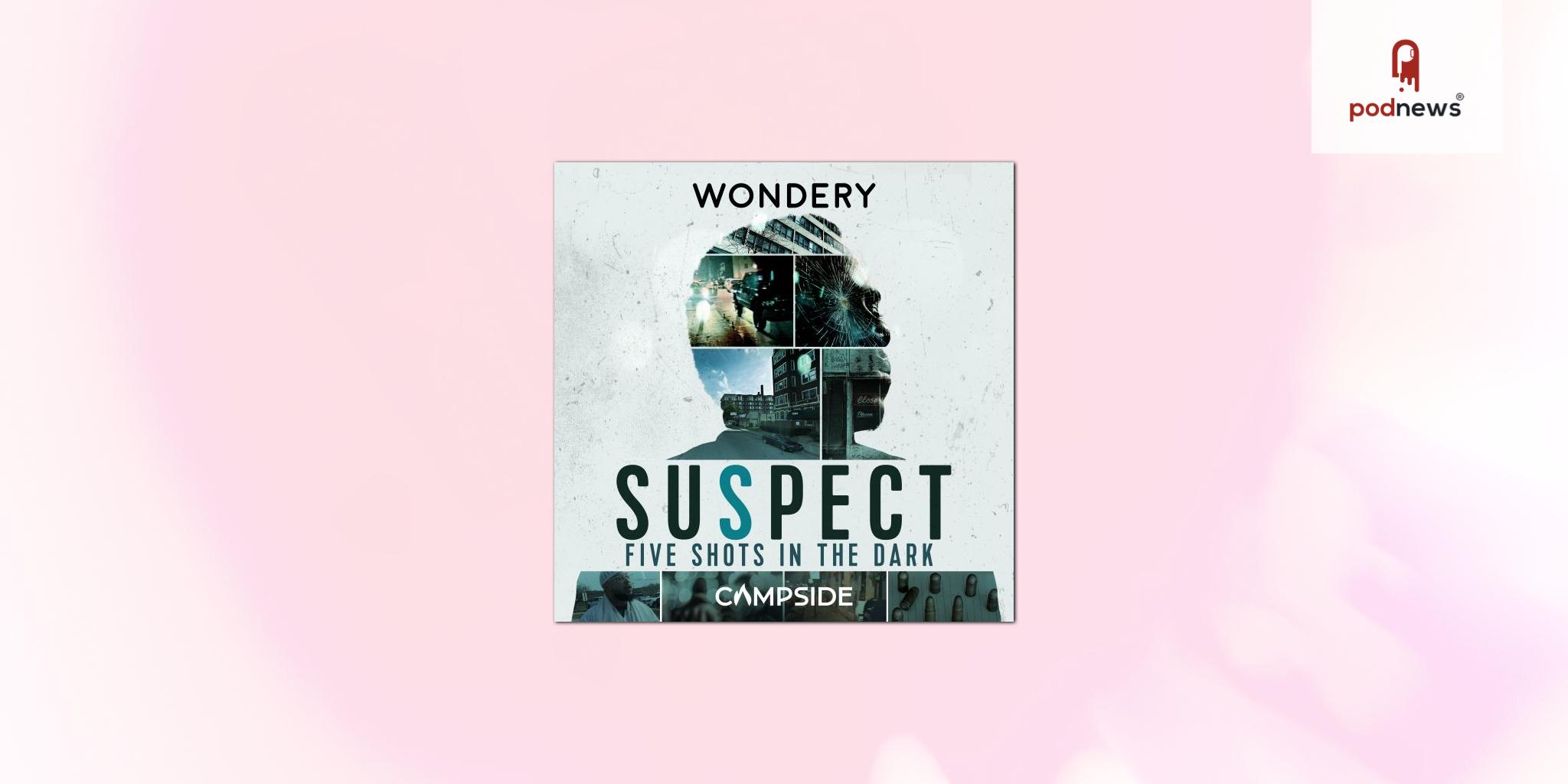 Wondery and Campside Media's True-Crime Podcast, Suspect, Returns for a Third Season This Summer
Press Release ·
Wondery and Campside Media's critically acclaimed original true crime podcast, Suspect, will return for a third season, focusing on the efforts to overturn the murder conviction of an Indianapolis man named Leon Benson, who has been incarcerated since 1998. The first two episodes of Suspect: Five Shots in the Dark will premiere on June 26 on Wondery+, with two new episodes releasing on Mondays and Wednesdays. On July 17, the series will be available to binge ad-free for Prime members on Amazon Music. Also on July 17, the first two episodes will debut on all podcast platforms, with a weekly episode release schedule to follow.
Leon Benson spent more than half of his life, a total of 24 years, imprisoned in Indiana for the murder of a young man named Kasey Schoen, who was gunned down in his truck late in the early morning hours of August 8, 1998, near downtown Indianapolis. After a cursory investigation and two rapid trials, Benson was convicted and sentenced to 60 years in prison, despite a complete lack of physical evidence and substantial evidence pointing to a different suspect. But new evidence comes to light when Lara Bazelon, a law professor at the University of San Francisco, takes on the case with her clinic students and staff attorney Charlie Nelson Keever. As Bazelon and her team uncover information they hope will lead to Benson's release, journalist Matthew Shaer begins his own deep drive into the case to determine how Benson could have been put away for a crime he almost certainly did not commit. Will they be able to gather enough evidence to free Benson? And will Kasey Schoen's family ever get real justice with the arrest of his real killer?
Suspect: Five Shots in the Dark, co-produced by Campside Media and Wondery and co-hosted by Shaer and Bazelon, is an in-real-time account of how Leon Benson's wrongful conviction was challenged and exposed as a miscarriage of justice. Tracking the parallel investigations of Shaer and Bazelon, the series documents the fragility of the justice system, where tiny errors can cascade into monumental decisions, and how near impossibility it can be to rectify those errors once they've been made.
Matthew Shaer is a contributing writer at the New York Times Magazine, an Emerson Fellow at New America, and a co-founder of the podcast studio Campside Media. Bazelon is a Barnett Chair in Trial Advocacy and a law professor at the University of San Francisco School of Law. The series is co-written and co-executive produced by Eric Benson, co-creator of the Suspect franchise, and Charlie Nelson Keever, assistant professor and supervising attorney at the University of San Francisco School of Law.
Listen
This is a press release which we link to from Podnews, our daily newsletter about podcasting and on-demand. We may make small edits for editorial reasons.
This page contains automated links to Apple Podcasts. We may receive a commission for any purchases made.