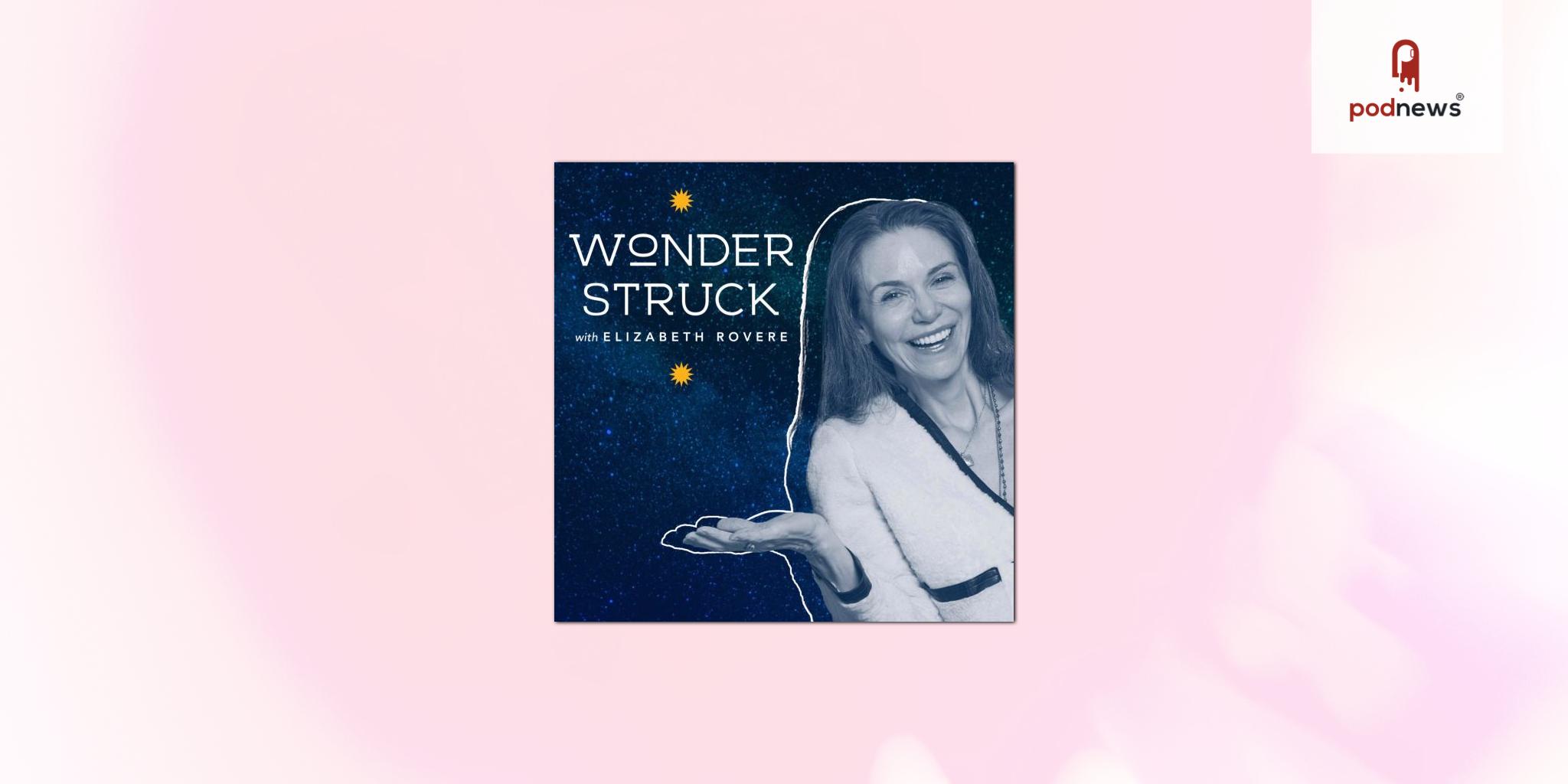 New - The Wonderstruck Podcast, taking listeners on a journey to moments that can transform lives
Press Release · New York, NY, USA ·
Dr. Elizabeth Rovere, PsyD, launches Wonderstruck, a first of its kind podcast that examines the wonder of being, of consciousness, and the extraordinary. A clinical psychologist, yoga teacher, Harvard Divinity School graduate, and seeker, Rovere will explore experiences of awe, and wonder through thoughtful conversations with experts and experiencers, including shamans and scientists, academics and artists. From radical visions to fire-based rituals, from pursuing a rainbow body in Tibet to finding the luminous in your everyday walk, this podcast dives deep into the what, wonder, and wow of being with levity and thoughtful curiosity. Guests include award winning comedian Russell Brand, famed podcaster Fearne Cotton, and best-selling author Dr. Dacher Keltner.
"My goal with this podcast is to open a door to phenomena that have often been hidden," said Rovere. "This is a quest for answers and insights and to bring the out there, in here. Be prepared for topics to veer off the beaten path, for out-of-the-box thinkers to express diverse views, and even for a few heated exchanges. All will occur within the context of mutual curiosity and acceptance. We see mystery as the gateway to self-discovery, often leading to personal transformation. We invite you to listen and ask questions. Through all of this, we hope you find yourself wonderstruck."
Wonderstruck was inspired by the idea of being struck by the wrinkle in time, the glitch in the field, the liminal space filled with awe and wonder. Such moments evoke questions about consciousness and lead to insights and discoveries beyond our everyday perceptual framework. Experiences of awe and wonder can transform us, awaken our intuition, inspire vision, and cultivate our creativity and imagination. Wonderstruck explores consciousness and those both humbling and empowering experiences that connect us to something greater than ourselves while generating a sense of community with others and our natural world. These tales are so astounding, sometimes they are misunderstood, dismissed, and even ignored as they don't fit our tendency for tidy rationality and reductionism, yet they are transformational.
Wonderstruck is presented by Creative Visions, Wonderstruck Productions, Baillie Newman, and FreeTime Media.
About Elizabeth Rovere
Elizabeth Rovere, MA, MTS, PsyD, is a clinical psychologist and a contemplative studies teacher in New York City. She has a private practice and teaches Lectio Divina /Cintya Bhavana at Nalanda Institute of Contemplative Science. She is keenly interested in embodied spirituality as a profound path of psychological transformation. Current work interests include the neuroscience and metaphor of the human heart, and esoteric religious and non-religious history and phenomena. Elizabeth is an RYT-200 BodyAwake Yoga Teacher. She holds an MA from Yale in Russian and East European Studies, an MTS from Harvard Divinity, and a PsyD from William James College. In addition, she also holds a position on the Dean's Council of Harvard Divinity School. Her clinical training was at Harvard University and NYU Medical Center. She lives in Brooklyn with her family.
Listen
This is a press release which we link to from Podnews, our daily newsletter about podcasting and on-demand. This is reprinted verbatim; we may rewrite headlines and descriptions.
This page contains automated links to Apple Podcasts. We may receive a commission for any purchases made.