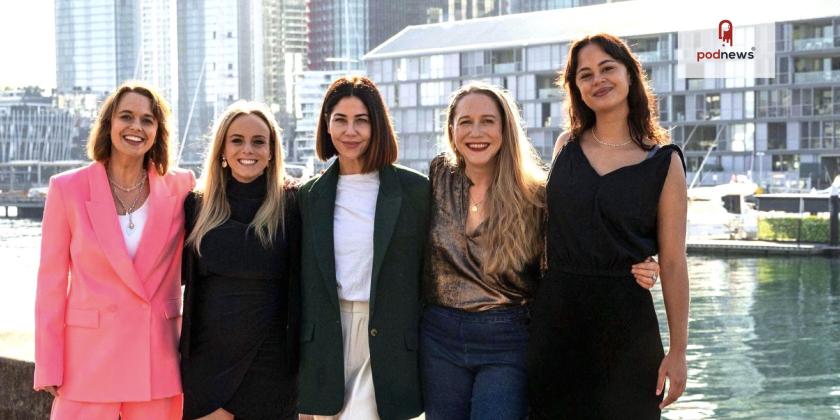 Women are calling the shots as budgets tighten
Press Release · Sydney NSW, Australia ·
Leading independent digital platform Mamamia hosted its Upfronts showcase in Sydney last week to 250 senior marketers at Doltone House.
Creators Mia Freedman, Holly Wainwright and Clare Stephens opened by sharing the stark findings of Mamamia's new longitudinal study 'The State of Australian Women' (n=1,500, Pureprofile, May 2023): two thirds of women, across generations, are shouldering the burden of managing the household's budget through inflationary times. As wallets tighten, it is women who are calling the shots.
And it's an ocean of purchasing power (see chart below): from beauty to home entertainment to auto, it's only when you get to home renovation that shared decision-making becomes more common than women making all or most decisions.
The study also found that Health & Fitness and Travel & Holidays were the areas where women's intentions to spend more in the year ahead outnumbered intentions to cut back. Holly Wainwright, Executive Editor, said: "She's done living a small life where she's at the bottom of her list of priorities. She wants to grab experiences, travel and maximise time with the people she loves. It's a tequila shot of carpe diem after the tough years of life on hold."
Executive Editors Elfy Scott and Leigh Campbell joined the stage to speak to the intergenerational (lifestage) nuances: Gen Z being the loneliest, prioritising relationships, intimacy, sex and mental health; Gen Y wrestling most to keep their way of life intact, side-hustling if possible, with economic pressures buffeting a growing family; and Gen X having a bit of an identity crisis.
Mamamia's extensive content announcements across digital formats respond to the insights, broadening the 'Help, Heart & Humour' the platform provides women, with compelling new opportunities for brands:
The Mamamia Travel Concierge - A curated ecosystem across written, social and podcasting.
You Beauty - The leading beauty community is getting a glow-up, with new podcast co-hosts joining the roster, and the You Beauty Awards back in 2024.
MOVE by Mamamia - A fitness app for any body, anywhere. Equipment-free workouts across strength, cardio, yoga and Pilates.
WELL - 'Your life, but better', a wellness podcast without the woo-woo.
Dear Doctor - A written series with expert medical information about very personal problems.
Nothing To Wear - A fashion podcast hosted by Leigh Campbell, with written, social and eDMs in the ecosystem.
The Parachute - A podcast to help anyone experiencing grief to feel seen and supported.
The Baby Bubble and Mid - The family slate is expanding across podcasts, written, social and eDMs, leaning hard into humour with a reboot of The Baby Bubble, following twin new mums Clare and Jessie Stephens. Mid is a podcast and collection of hero written pieces for Gen X women who are feeling mid-life, mid-family, mid-identity crisis, hosted by the hilarious Holly Wainwright.
Once Upon A Friend - Life-affirming, captivating stories of friendship.
Mamamia's Big Pod Night Out - No Filter, Cancelled, Mamamia Out Loud and more, LIVE on stage with special guests in 2024 for one big pod night out.
Rize Up partnership - Mamamia is providing funds, media and content to support the charity that offers practical support for women and children survivors of domestic violence, to transition from temporary refuge into a safe and welcoming home.
Co-founder Mia Freedman concluded with the numbers and the narrative for marketers to remember:
One meaningful brand standing for trusted women's voices, candid on every topic, with audience engagement like no other;
a monthly reach of seven million Australian women across generations Z, Y and X; over-indexing VS average household income by +27%;
trusted recommendations about brands like no other (52% more than the nearest radio network - Pureprofile & Mamamia podcast study Dec-Jan '23).
It adds up to Mamamia being Your Super Channel For Women. Your Super Channel For Purchasing Power. "Because in 2023 the world learned what Mamamia has always known: women's economic power can move mountains. Come move them with us."
Mamamia's founding purpose is to make the world a better place for women and girls. For any media enquiries please contact: info@mamamia.com.au
This is a press release which we link to from Podnews, our daily newsletter about podcasting and on-demand. We may make small edits for editorial reasons.