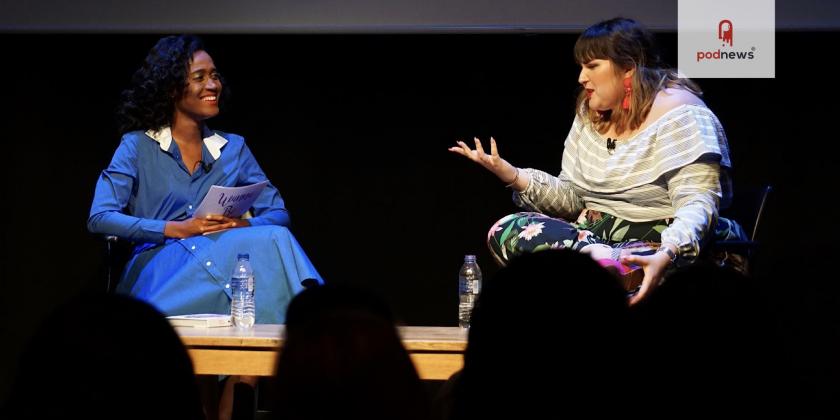 Content is Queen presents The Women's Podcast Festival
Press Release ·
Content is Queen presents The Women's Podcast Festival, a one-day event that unites the global community of female innovators and leaders in podcasting, audio and radio. This stellar event - the first and only of its kind in the UK - offers intimate access to the women shaping this rapidly expanding medium, to hear their stories, celebrate their successes and connect with their brilliant minds.
The Women's Podcast Festival will be live-streamed, and takes place at King's Place in London, on Saturday 18 June, where Content is Queen have programmed an innovative day of events with an incredible line-up of podcasters and producers from around the world offering a fully intersectional experience tailored to help podcasters create and grow in an inclusive and inviting space.
The programme will include live shows, networking, pitching and parties that celebrate the best in women's podcasting. The masterclass and workshop curation is designed to take you from idea to launch in just one day, hosted by the minds behind some of the world's biggest podcasts.
From multi-award-winning podcasters through to women who carved out a niche and innovated in the industry. Content is Queen has programmed a host of panels and talks to gain instant access into some of podcasting's greatest minds, independent creators and industry insiders.
Content is Queen is championed for its unmatchable creation of good vibes. The Women's Podcast Festival promises to be no different. This is set to be an unforgettable day filled with invaluable connections, incredible storytelling, and soul-stirring talks.
Content is Queen founder Imriel Morgan says: "This festival is the first of its kind in the UK and now the world. I've been deeply entrenched in the podcast industry for 7 years now and women's voices and contributions are still woefully underrepresented. When you add race and sexuality to that it's even bleaker. This festival changes that and reimagines the industry from the perspective of a representative group of female leaders so that we can empower and inspire the next generation of voices."
This event has been created so attendees from every background can see themselves represented – including people of colour, LGBTQIA+ people, people with disabilities, young professionals/newcomers, parents and older attendees. At least 25% of profits from The Women's Podcast Festival 2022 will go towards Content is Queen's Summer Microgrant Programme.
Podcast community Content is Queen has quickly established itself as a home for emerging creators, providing resources and production support to successful podcast creators like the award-winning The Log Books, Surviving Society, and Shade. CiQ has now successfully opened two physical podcast studios for the Black, Asian, and LGBTQIA+ and disabled communities. The first is in the heart of Peckham, within The Palms and the second is nestled within Makerversity at Somerset House.
Imriel Morgan is the Founder and CEO of Content is Queen and is the host of the award-winning Wanna Be podcast. She holds an MBA and has a background in tech, having spent years as a start-up marketer before working with social enterprises. Imriel began podcasting back in 2015 when she co-founded the UK's first podcast network built to support underrepresented groups. She believes audio is the most powerful medium in which to share the stories of others and through Content is Queen wants to help amplify them and change the world for the better.
This is a press release which we link to from our daily newsletter about podcasting and on-demand. This is reprinted verbatim; we may rewrite headlines and descriptions.