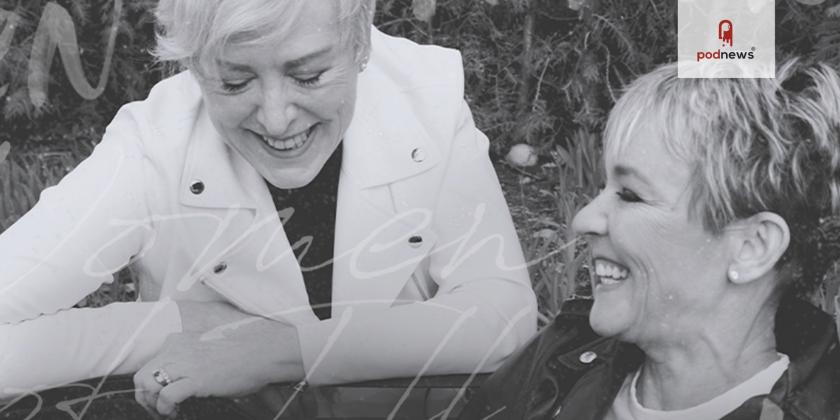 Veteran Canadian Broadcasters Maureen Holloway and Wendy Mesley Launch The Women of Ill Repute Podcast
Press Release · Toronto, ON, Canada ·
You know their names but you're about to hear them tackle storytelling in a whole new way. Former CBC journalist Wendy Mesley and former Toronto morning show host (CHFI, Q107) Maureen Holloway are now podcasters on their new show, The Women Of Ill Repute. What brings them together? Humour and Bravery. They cite inspiration from notable women throughout history like Lucille Ball, Tallulah Bankhead, Cher, and Dorothy Parker.
"It's about the realization that nearly all women who have fought for something are women of ill repute…those who have rejected the roles that were handed to them…women who have questioned things and who have carved out their own paths," says Mesley.
Holloway adds, "I think of all these hilarious women were unapologetically sexy, or funny, or alcoholics, or sometimes all three…When we go after people, they can't just be famous or accomplished; they have to have something of the outlier. There are lovely women out there we won't be speaking with, not because they haven't done well, but because they've done things conventionally."
To summarize, Mo and Wendy will welcome a variety of women who are proud to be difficult. From renowned restaurant owners to famous judges, entertainment hosts and artists. The series launches Monday June 20 with three episodes.
Early Episodes include Mary Walsh: Fart In A Mitt and Jody Wilson-Raybould: Good Trouble. In Fart in the Mitt, Newfoundland comedian Mary Walsh reveals that even Jean Chretien had a sense of humour. In Good Trouble, former Justice minister and Attorney General Jody Wilson-Raybould dishes on working with Justin Trudeau, 'the hugger.'
In the coming weeks, the show will feature conversations from Marie Henein, Marilyn Denis, Jann Arden, and Molly Johnson.
The duo notes that Lucille Ball once said: "I'm not funny. What I Am is Brave." That's what has driven Wendy, Mo, and many of their upcoming guests. In true form, they are both excited and terrified, or so they say.
The Women of Ill Repute is available on Apple Podcasts, Google Podcasts, Spotify and anywhere else you listen to podcasts. And yes, there's a website.
Listen
This is a press release which we link to from our daily newsletter about podcasting and on-demand. This is reprinted verbatim; we may rewrite headlines and descriptions.
This page contains automated links to Apple Podcasts. We may receive a commission for any purchases made.