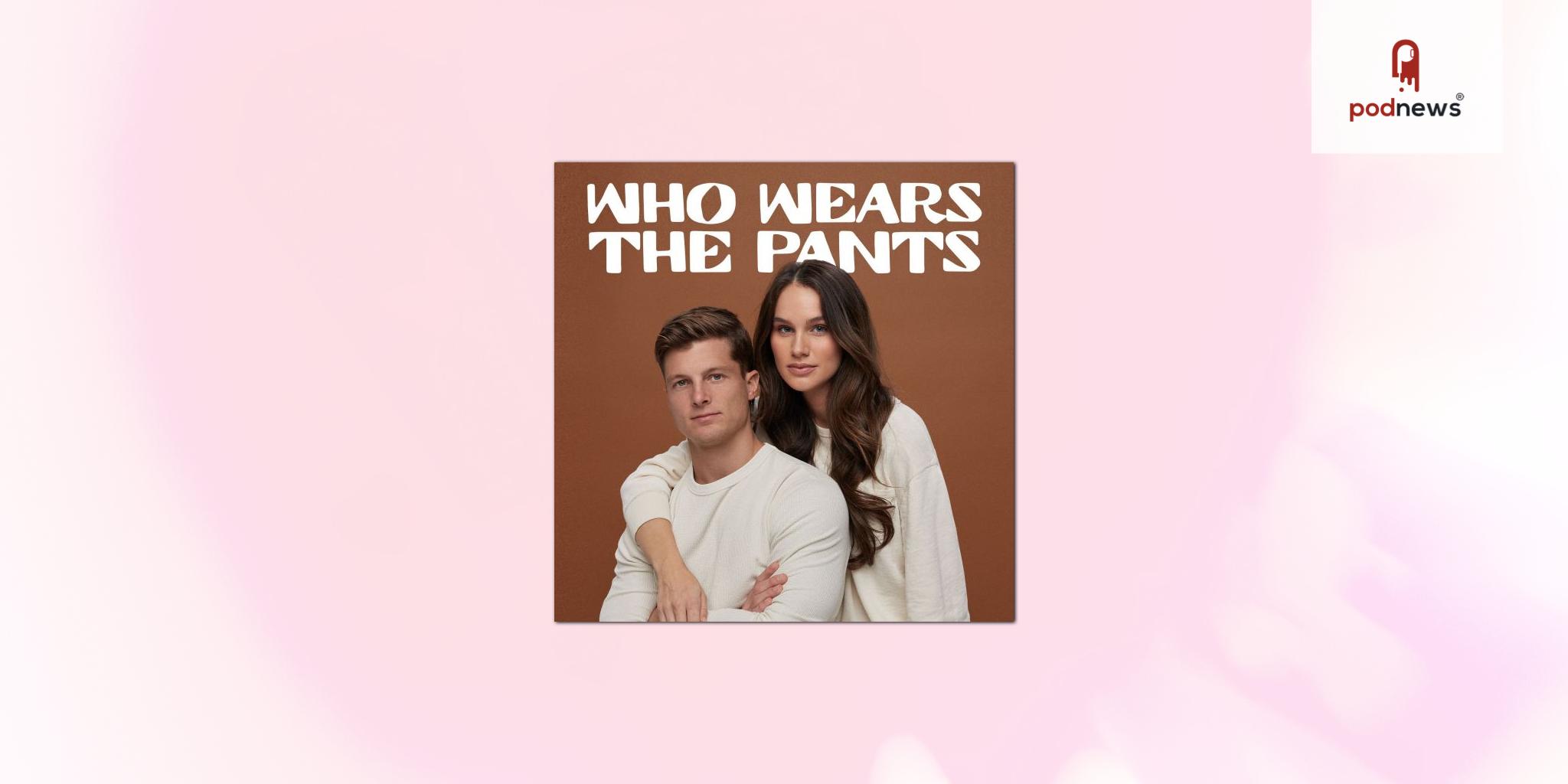 Social Media Superstar Couple Josh and Abbie Herbert Launch Podcast: 'Who Wears the Pants'
Press Release ·
Social media superstars Josh and Abbie Herbert have partnered with podcasting network, Audioboom, for the launch of their podcast series 'Who Wears the Pants,' which debuted on Wednesday, September 14, 2022. Who Wears the Pants will dive into what happens when Abbie Herbert, an international fashion model, and Josh Herbert, a touring musician, settle down in the suburbs and experience life after marriage and having a baby. Listeners can join along with the hilariously relatable couple, who collectively boast over 20 million followers on social media, as they trade bottle service for morning bottles, and sold-out venues for Sesame Street performances. Josh and Abbie get candid about life on screen, becoming local celebrities, and spilling tea with their famous couple friends in games of who knows who better, and more.
"As extreme podcast fans we always talked about having our own show one day. Never did we think it would come to fruition so fast. We can't wait to open up, unwind and have some epic conversations for our listeners," said Josh and Abbie, creators and co-hosts of 'Who Wears the Pants'. "We are so honored to be a part of the Audioboom family. We instantly knew we wanted to work with them right after our first meeting. We honestly couldn't imagine kicking off this amazing new journey with anyone else in our corner."
Josh and Abbie Herbert have cemented their status in today's over-saturated digital space as two of today's most sought-after content creators, known for laugh-out-loud, relatable family-friendly content. Having shot to digital superstardom in just two years, the couple has amassed over 20 million followers across the globe, as users passionately tune into their everyday lives as a couple and growing family. The couple most recently announced their second pregnancy in September 2022 as they plan to expand their family in addition to their year-old daughter, Poppy. When they announced Abbie's first pregnancy in October 2020 on their shared YouTube channel, "The Herberts," the video announcement ranked in the top trending spot for two days straight, and their channel skyrocketed from zero to one million subscribers by the time their daughter was born. Josh and Abbie openly display their candid, everyday life experiences as a family through their sit-down chats on YouTube and are excited to share those stories in an all-new, longform podcast format.
Chief Content Officer Brendan Regan, at Audioboom said: Josh and Abbie's influential and infectious personalities as well as their work ethic is what drew us to partner with them for Who Wears the Pants. We're thrilled to have them on board and can't wait to see the success of their show.
Listeners can tune in to Who Wears the Pants on Apple Podcasts, Spotify, Pandora, Amazon Music, Deezer, Google Podcasts, iHeartRadio, RadioPublic, Saavn, Stitcher, Facebook, and Twitter as well as a partner's own websites and mobile apps.
Josh and Abbie Herbert are represented by Maxwell Mitcheson at TalentX Entertainment, ​A3 Artists Agency, BFBST Law and Persona PR.
Listen
This is a press release which we link to from Podnews, our daily newsletter about podcasting and on-demand. This is reprinted verbatim; we may rewrite headlines and descriptions.
This page contains automated links to Apple Podcasts. We may receive a commission for any purchases made.