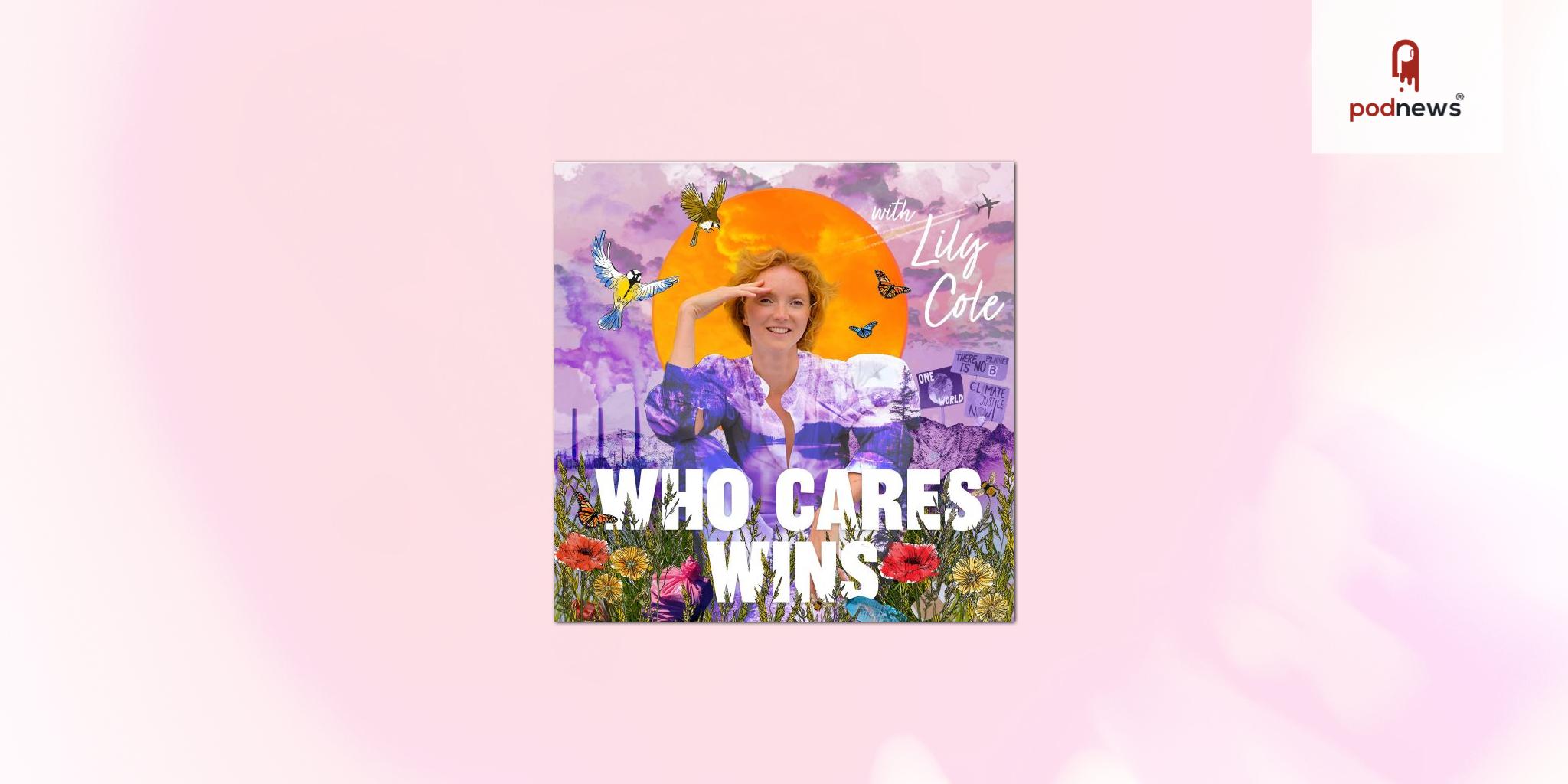 Model and activist Lily Cole launches the second series of 'Who Cares Wins' podcast
Press Release · London, UK ·
As an advocate for socio-political and environmental issues, model, activist and writer Lily Cole has become one of the most iconic faces of her generation.
Interviewing leading experts, activists and founders including David Attenborough, Elon Musk & Paul McCartney on topics such as technology, food, gender and capitalism, Lily's podcast Who Cares Wins encourages us to listen deeply, and choose optimism.
Season 2 of Who Cares Wins launched this week running until the end of summer. Each week will feature one full length guest interview, and one five minute episode where Lily and her guest search for reasons to be optimistic in our ever changing world.
The first episode will pull the topic of gender & feminism into focus, featuring comedian and author Deborah Frances White, as the first guest. "The world has been run by posh white men for so long that I'm waiting for their crisis of confidence", says Deborah. Honing in on gender issues within the climate change conversation, she concludes that "you don't have to be perfect to be a force for meaningful change".
Further questions discussed in the series are:
What is the connection of gender issues to the environment?
Why is equality for all important in the climate change conversation?
What does leadership look like in different countries and how are they tackling the climate change crisis?
What changes can we make as individuals?
Guests in the upcoming series include the likes of Chelsea Clinton, Katherine Wilkinson, Chris Sweeney, Joe Lycett, Amika George, Christiana Figueres and Zarifa Gharafi.
Who Cares Wins is brought to you by leading production and promotion podcast studio Mags Creative.
Listen
This is a press release which we link to from our daily newsletter about podcasting and on-demand. This is reprinted verbatim; we may rewrite headlines and descriptions.
This page contains automated links to Apple Podcasts. We may receive a commission for any purchases made.