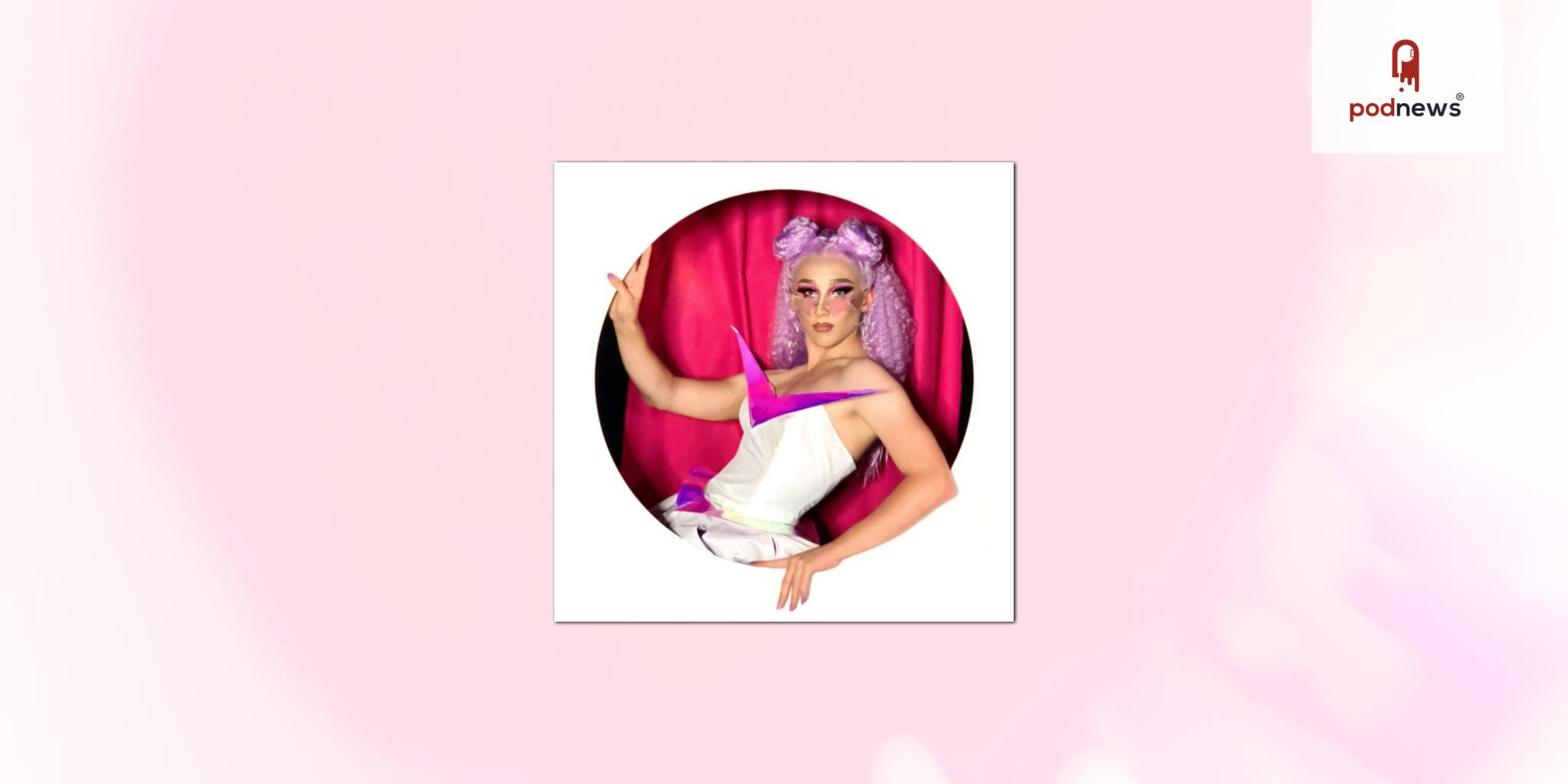 Podshape Releases What a Drag, a podcast about celebrating diversity and empowering young Australians
Press Release · Brisbane QLD, Australia · via Podshape ·
Logan Kelly is a 15 year old boy who loves karate, his mates & school. He's dyslexic so struggles to read and write but doesn't let that hold him back. He's also Australia's youngest drag queen.
Logan caught the attention of national media after being featured in the 2021 film 'Bowled Over' which was broadcast on SBS as part of the Australia Uncovered series. Since then he has been featured in numerous media publications and signed with talent management agency, Harry M Miller Group. Logan will also be down in Sydney flying the flag for inclusivity at Sydney World Pride 2023.
In What a Drag!, a ten part podcast series celebrating diversity and empowerment, Logan (aka Candy) talks to other drag artists about the industry, the struggles and how he too can fulfil his dreams. We also touch on his relationship with his parents, how they supported him and feel about having a child who is 'different'.
Kattie Mattin - Creator @ Podshape said:
"In a world where being different is becoming more acceptable we're excited to bring this inspiring podcast to peoples ears in time for Sydney World Pride and the Mardi Gras celebrations. Logan is a very driven young man living his dream of being a performer with a hugely supportive family who encourage his family friendly shows."
Logan Kelly - Australia's youngest drag queen said:
"I'm so excited to bring people my new podcast 'what a drag' to spread positive messages to all people around the world and let them know its ok to be themselves. In this podcast we will hear from some of Australia's biggest kings and queens sharing their stories. I want young people to know that it's ok to be different and unique because the world would be boring if we were all the same."
What a Drag will be released on the 24th of February lining up with the 2023 Sydney World Pride which is taking place from Fri 17th of Feb – Sun 5th of March.
Listen
This is a press release from Podshape which we link to from Podnews, our daily newsletter about podcasting and on-demand. This is reprinted verbatim; we may rewrite headlines and descriptions.
This page contains automated links to Apple Podcasts. We may receive a commission for any purchases made.