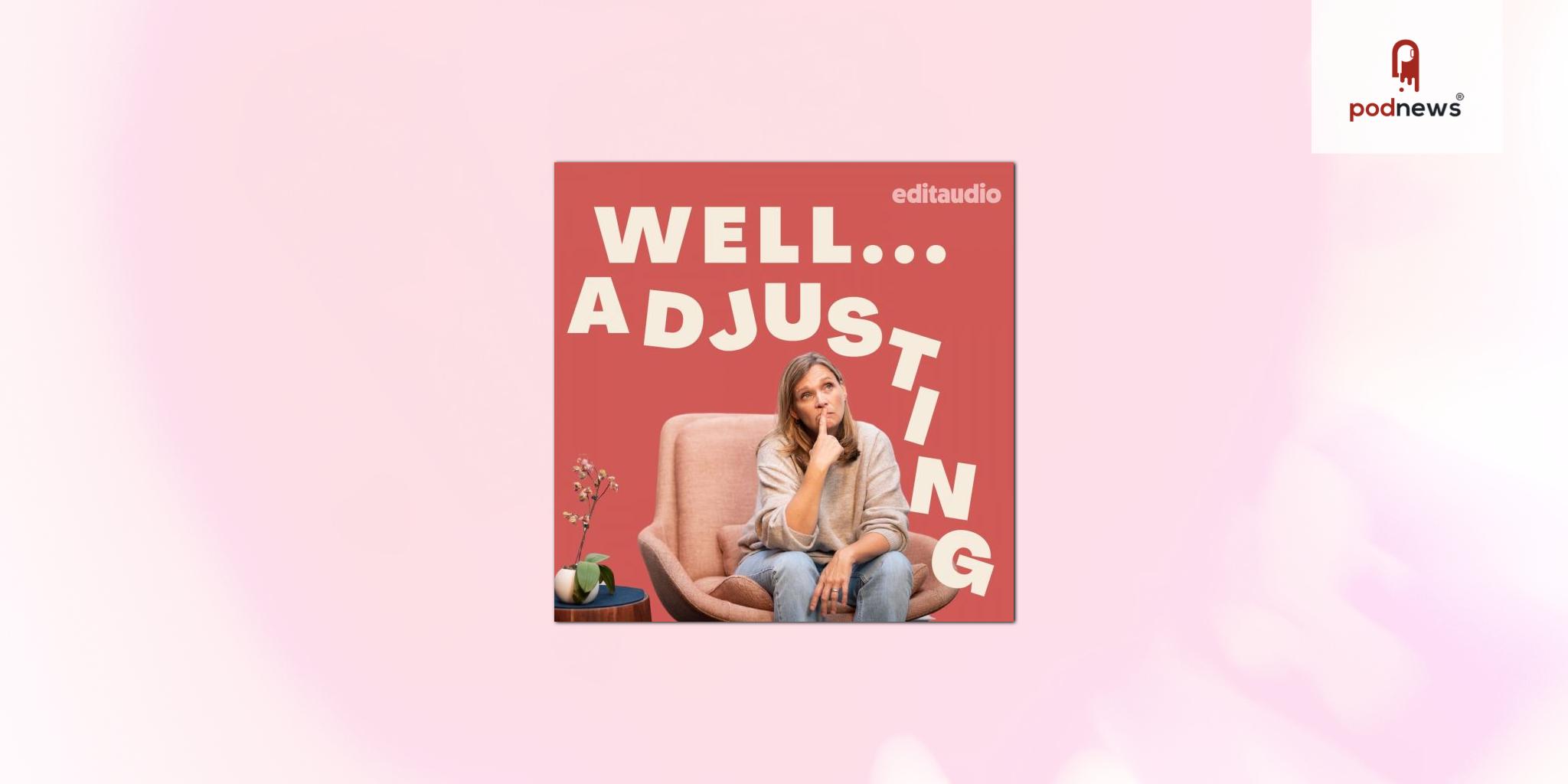 Award-Winning Podcaster's New Show Wants To Help Young People Laugh While Figuring Out Life
Press Release · New York, NY, USA ·
Well…Adjusting is a comedic, self-help chat show hosted by award-winning author and podcaster Robin Hopkins launching Monday October 24, 2022. In each episode, she shares 'lessons from her crappy childhood' to help Gen Z and millennials when creditors are calling, relationships are crumbling, and they feel stuck at work. Robin's disarming, connected, and forthcoming interview style allows her guests to open up about what's really behind all that self-sabotaging.
"When Robin came to us with the idea for the show, we knew it was something that would resonate with a lot of people," said Steph Colbourn, CEO and founder of editaudio. "We're excited to see how the show can empower people of all ages to ask for help, and laugh a bit along the way."
The season one arc includes 12 episodes, with topics including:
When it's time to get a therapist
Untangling complicated relationships with money
Code-switching in the workplace
Pondering whether grief subsides
"Well…Adjusting is not NPR. It's not credentialed. But it is real talk about real problems young people face today." said host Robin Hopkins. "I want the show to be a place where we can laugh through challenges while tackling them in a non-judgmental way."
The show will be available on all major podcast platforms on Monday October 24, 2022.
The series is part of the editaudio Original Network. Launched in 2020 the slate includes Ambie-nominated podcast Date With Daddy, and The Springfield Three: Ozarks True Crime, which amassed an audience of over 1.5 million listeners, and is being sold for TV.
Listen
This is a press release which we link to from Podnews, our daily newsletter about podcasting and on-demand. This is reprinted verbatim; we may rewrite headlines and descriptions.
This page contains automated links to Apple Podcasts. We may receive a commission for any purchases made.