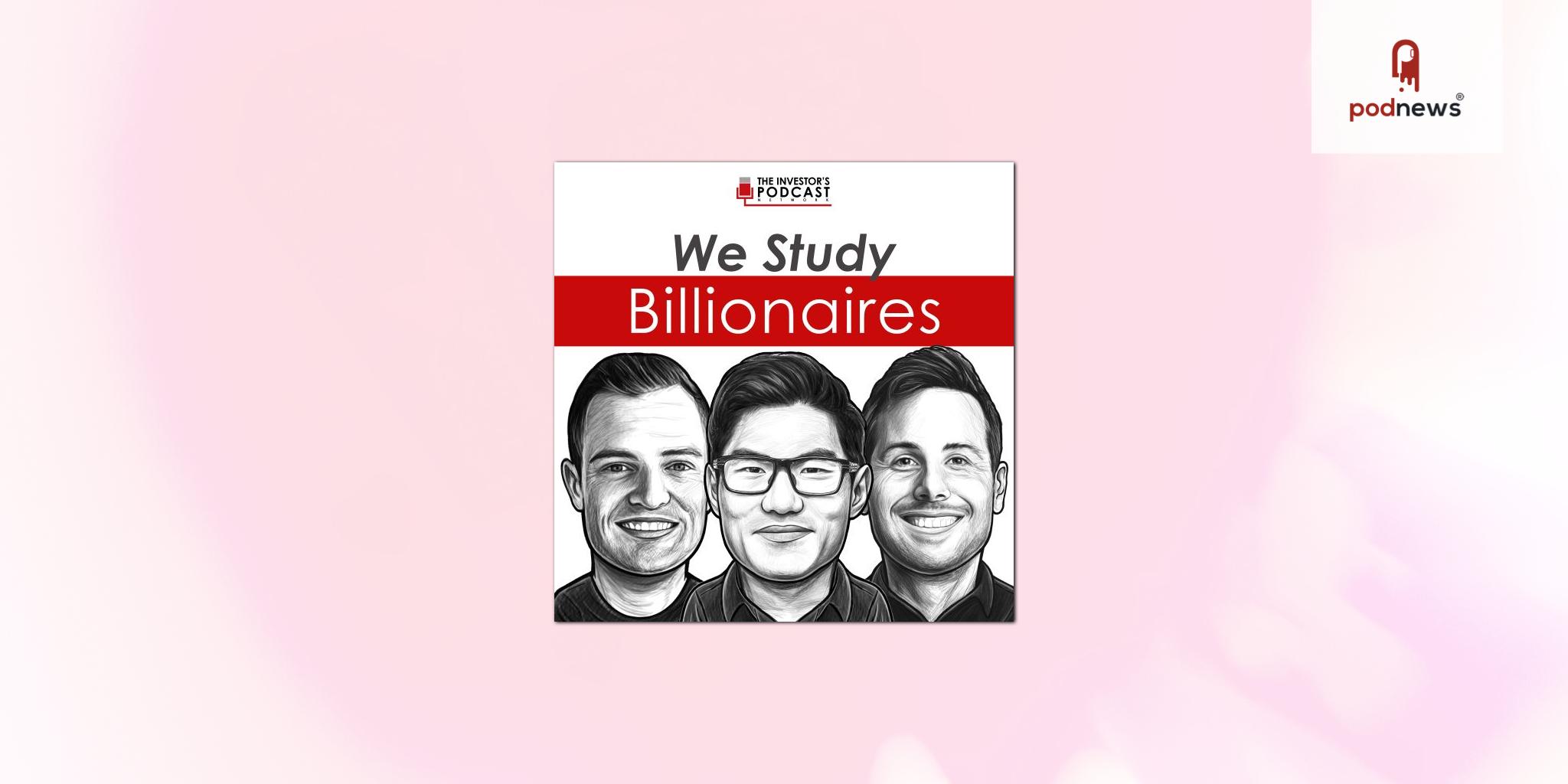 The Investor's Podcast Network's Flagship Show, We Study Billionaires, Surpasses 100 Million Downloads
Press Release ·
The Investor's Podcast Network (TIP), co-founded by Danish investor and author, Stig Brodersen, and Preston Pysh, founder of BuffetBooks.com, has reached a new milestone of surpassing 100 million downloads on their flagship show, We Study Billionaires.
We Study Billionaires has been a staple Finance and Investing-focused podcast since 2014. The show has increased its publishing cadence from one episode a week to now four a week.
We Study Billionaires' eponymously named feed is released on Mondays, Thursdays, and Saturdays, featuring interviews with billionaires such as Ray Dalio and Howard Marks to dissect and learn about their investing strategies.
Bitcoin Fundamentals, released every Tuesday, features Preston Pysh, who discusses all things Bitcoin, such as the dynamics in investing in Bitcoin, news, deep dives, and interviews with other fellow crypto experts such as Michael Saylor.
Richer, Wiser, Happier, released bi-weekly every other Saturday, is hosted by author William Green (contributing author to The New Yorker, Time, Fortune, Forbes, Barron's, Money, Worth, Bloomberg Markets, and more). William interviews legendary investors such as Joel Greenblatt and Bill Miller, exploring what they can teach us about how to succeed in markets and life.
We Study Billionaires features two other hosts, Trey Lockerbie and Clay Fick, two accomplished value investors.
"More and more to this day, I find the value of financial and investing education to be evermore significant and necessary as markets continue to evolve in the 21st century. Our goal from day one of starting TIP was to bring investing advice from experts in all areas of Finance to the masses at no cost. We couldn't be happier to see our network of shows scale alongside a growing, loyal audience who helps make our continuing efforts possible," said TIP Co-Founder, Stig Brodersen.
Exclusively represented by marketing and sponsorships firm JoneKiri, strategic brand partnerships are a contributing factor to The Investor's Podcast Network's ongoing efforts. With the support of contextually relevant brands by way of creative sponsorship activations, including podcast host-reads, newsletters, video, and experiential, TIP continues to grow year over year with the intent to scale further, both in content and audiences.
About The Investor's Podcast Network
The Investor's Podcast Network (TIP) is an exclusive investing podcast network. Since 2012, TIP has been guiding investors and businesspeople of all levels on how to grow financially and personally. Flagship show We Study Billionaires is one of the largest investing podcasts in the world, delivering over 216 million impressions per year. Millennial Investing and Real Estate 101 delivers over 25 million impressions per year. TIP comprises 30 full-time employees and is anticipating at least seven figures in profit for 2023.
Listen
This is a press release which we link to from Podnews, our daily newsletter about podcasting and on-demand. This is reprinted verbatim; we may rewrite headlines and descriptions.
This page contains automated links to Apple Podcasts. We may receive a commission for any purchases made.