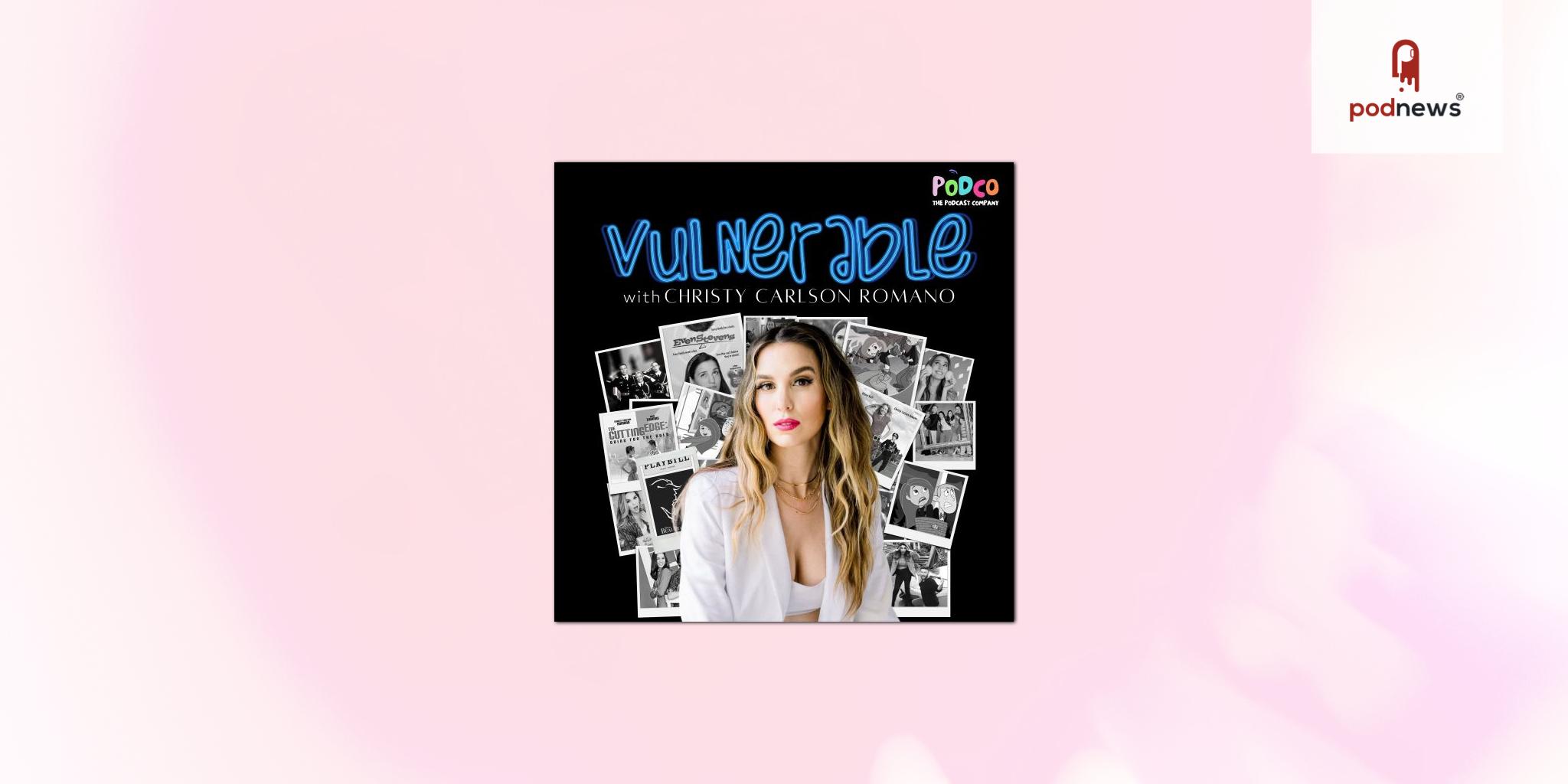 AdLarge Gets 'Vulnerable' with Christy Carlson Romano's Extremely Honest Podcast
Press Release ·
AdLarge announced today the addition of the Vulnerable podcast to their ad sales portfolio. A weekly episodic audio and video (available on YouTube) show, Vulnerable is part of the PodCo Network which features a slate of shows hosted by stars from both Disney and Nickelodeon. Hosted by Christy Carlson Romano, Vulnerable enforces and expands AdLarge's commitment to elevating female and underrepresented voices in the audio space.
Christy Carlson Romano got her start on the Disney Channel hit series Even Stevens, from there she starred in shows like Kim Possible and Cadet Kelly. She understands all too well the true reality of growing up in front of the world under the insurmountable pressure to perform and succeed. Romano founded the Vulnerable podcast, a weekly show where she interviews other child stars, former Disney actors, friends, colleagues and more as an open and safe platform to share their experiences and paths to adulthood. Together, they discuss the moments of fun, intensity, happiness and everything in between as Romano and her guests uncover the meaning of vulnerability.
Christy Carlson Romano commented on the announcement, "I'm thrilled to have AdLarge as partners in my journey to build Vulnerable into a dynamic podcast and safe space for meaningful discussions surrounding mental health and honest growth."
"Christy holds nothing back, sharing her real and honest experiences as a child growing up in the Hollywood machine," added Cathy Csukas, CEO of AdLarge. "These are not the fun, over-filtered posts that you typically see on social media from celebrities. These are the difficult but necessary conversations Christy and her guests have in a safe and open environment sharing their truth and genuinely connecting with her audience. This is the type of real content we are committed to amplifying at AdLarge."
The Vulnerable podcast can be found wherever you listen to podcasts.
About AdLarge
AdLarge Media is an industry-leading independent ad sales company connecting audio publishers, brands, and audiences. Founded in 2011, the diverse audio portfolio at AdLarge reaches over 200 million listeners globally across all audio platforms. The AdLarge team is composed of top industry experts in podcasting, radio, and streaming, with ad clients ranging from Fortune 500 companies to emerging DTC brands. Founders Cathy Csukas & Gary Schonfeld were named two of the "Top 20 Leaders in Radio" in 2021, and Csukas has consistently been named one of the "Most Influential Women in Radio" by Radio Ink. AdLarge also continues to receive industry recognition for the Annual Podcast Buying Guide which provides an in-depth analysis on the most current insights, research, and expert advice available on the rapidly evolving medium. Since entering in 2013, AdLarge has maintained a top ranked position with Nielsen's RADAR® Network Ratings. Committed to the highest standards of customer service, team up with them from anywhere at adlarge.com.
About PodCo
PodCo is helmed by Founder and CEO Brendan Rooney, Partner Christy Carlson Romano, and President Calvin Robertson.
Listen
This is a press release which we link to from Podnews, our daily newsletter about podcasting and on-demand. This is reprinted verbatim; we may rewrite headlines and descriptions.
This page contains automated links to Apple Podcasts. We may receive a commission for any purchases made.