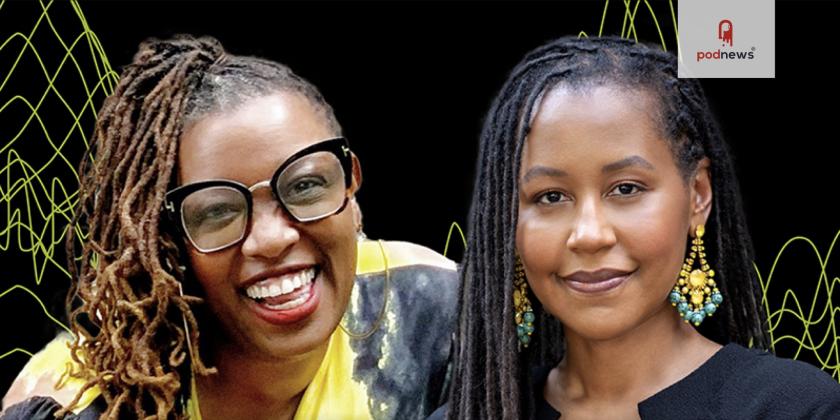 Ursa Short Fiction Podcast Returns with 20th Anniversary Celebration of ZZ Packer's Drinking Coffee Elsewhere
Press Release ·
Ursa Short Fiction, named by Apple Podcasts as one of its "Shows We Love" for 2022 and described as a "game-changer" for short stories, is returning for Season Two on March 29, with a very special episode celebrating the 20th anniversary of DRINKING COFFEE ELSEWHERE, the acclaimed short story collection by ZZ Packer that has inspired so many writers and kicked off a renaissance for short fiction.
Co-hosts Deesha Philyaw (THE SECRET LIVES OF CHURCH LADIES) and Dawnie Walton (THE FINAL REVIVAL OF OPAL & NEV) go in-depth with Packer about the origin of her collection and the writers who inspired (and continue to inspire) her own work.
DEESHA: So many of our interviews and stories have led us to this very exciting moment. In all of the conversations we've had here on Ursa Short Fiction, there are a few books and a few writers who keep coming up over and over again as a source of inspiration. So many of us read these stories and it opened us up to what was possible with short fiction.

DAWNIE: I know exactly what you mean, and I also know exactly who you're talking about.

DEESHA: That's right. Drinking Coffee Elsewhere, by ZZ Packer, first published in 2003. We are now here celebrating the 20th anniversary of this wonderful collection by talking to ZZ Packer. We're gonna learn about her journey as a writer and who inspired her work, which in turn, inspired so many of us.
Ursa Short Fiction is returning with a star-studded list of writers — including Nafissa Thompson-Spires, Dantiel W. Moniz, Jonathan Escoffery, Sidik Fofana, Jocelyn Nicole Johnson, and Denne Michele Norris, among many others — as well as both original audio stories and modern classics.
Listen
This is a press release which we link to from Podnews, our daily newsletter about podcasting and on-demand. This is reprinted verbatim; we may rewrite headlines and descriptions.
This page contains automated links to Apple Podcasts. We may receive a commission for any purchases made.