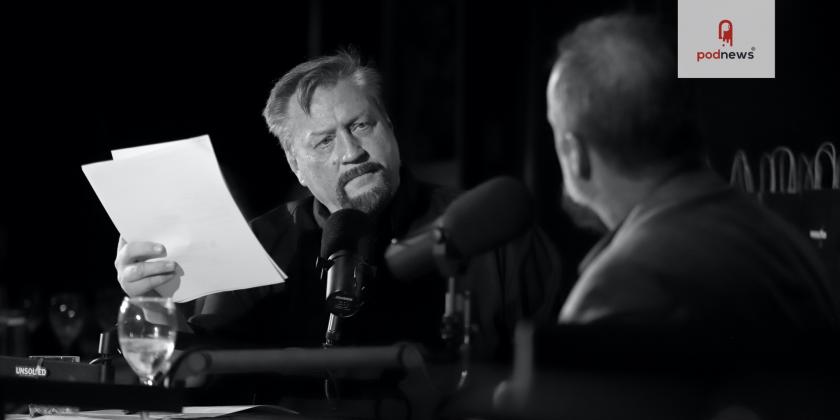 iHeartMedia Los Angeles' KFI- AM 640 Launches Season Three of "Unsolved with Steve Gregory"
Press Release · Burbank, CA, USA ·
iHeartMedia Los Angeles' KFI-AM 640 announced today the launch of season three of Unsolved with Steve Gregory. The weekly true crime podcast series features cold cases, challenging cases, missing persons, and high-profile criminals. The podcast is one of the most successful in Los Angeles Radio, with more 59,000 podcast downloads in the first month. Listeners can hear season three of "Unsolved with Steve Gregory" beginning Saturday, August 20th from 8 –10 p.m. PT on KFI-AM 640 as well as on iHeartRadio and all other platforms.
"Unsolved with Steve Gregory" is hosted and produced by the award-winning team of Steve Gregory and Jacob Gonzalez. For more than 30 years, host Gregory has established a trusted working relationship with detectives, chiefs of police, and county sheriffs. In season one, Gregory explored cases like the unsolved murder of Mark Leonard, the father of NBA superstar Kawhi Leonard. In addition, Gregory also observed the 75th Anniversary of the Black Dahlia, the most notorious unsolved case in the history of the LAPD. The LAPD's Tear Drop Rapist case remains one of the show's most popular downloads.
In the season three opener, Gregory will focus on the 2013 case of Bryce Laspisa, a missing student who was driving home from college to visit his family in Orange County. He was last seen in Kern County, but his overturned SUV was found in north Los Angeles County off Lake Hughes Road near Castaic Lake. The evidence inside the vehicle included blood stains which matched those of the college sophomore. The case remains one of the most unusual missing persons cases in Los Angeles County.
Season three will also explore forensics, including a medical examiner, a cybercrimes detective, and the science of arson investigation. Gregory was invited to attend the US Forest Service's Arson Investigation School – the first time a journalist has ever been allowed to do so. A case from the US Department of State's Cyber Security division will also be featured. Several agencies have participated in the program including the Los Angeles County Sheriff's Department, the Los Angeles Police Department, the US Forest Service, the San Bernardino County Sheriff's Department, the Fontana Police Department, the Pomona Police Department, the Orange County Sheriff's Department, the DEA, and the FBI. It is estimated there are more than 10,000 unsolved cases in Southern California.
"Unsolved with Steve Gregory" is interactive. In addition to social media (@unsolvedkfi), people can provide a tip or story idea by pressing #250 on a cellphone, and saying the keyword, 'Unsolved'. The email is unsolved@iheartmedia.com.
Listen
This is a press release which we link to from Podnews, our daily newsletter about podcasting and on-demand. This is reprinted verbatim; we may rewrite headlines and descriptions.
This page contains automated links to Apple Podcasts. We may receive a commission for any purchases made.