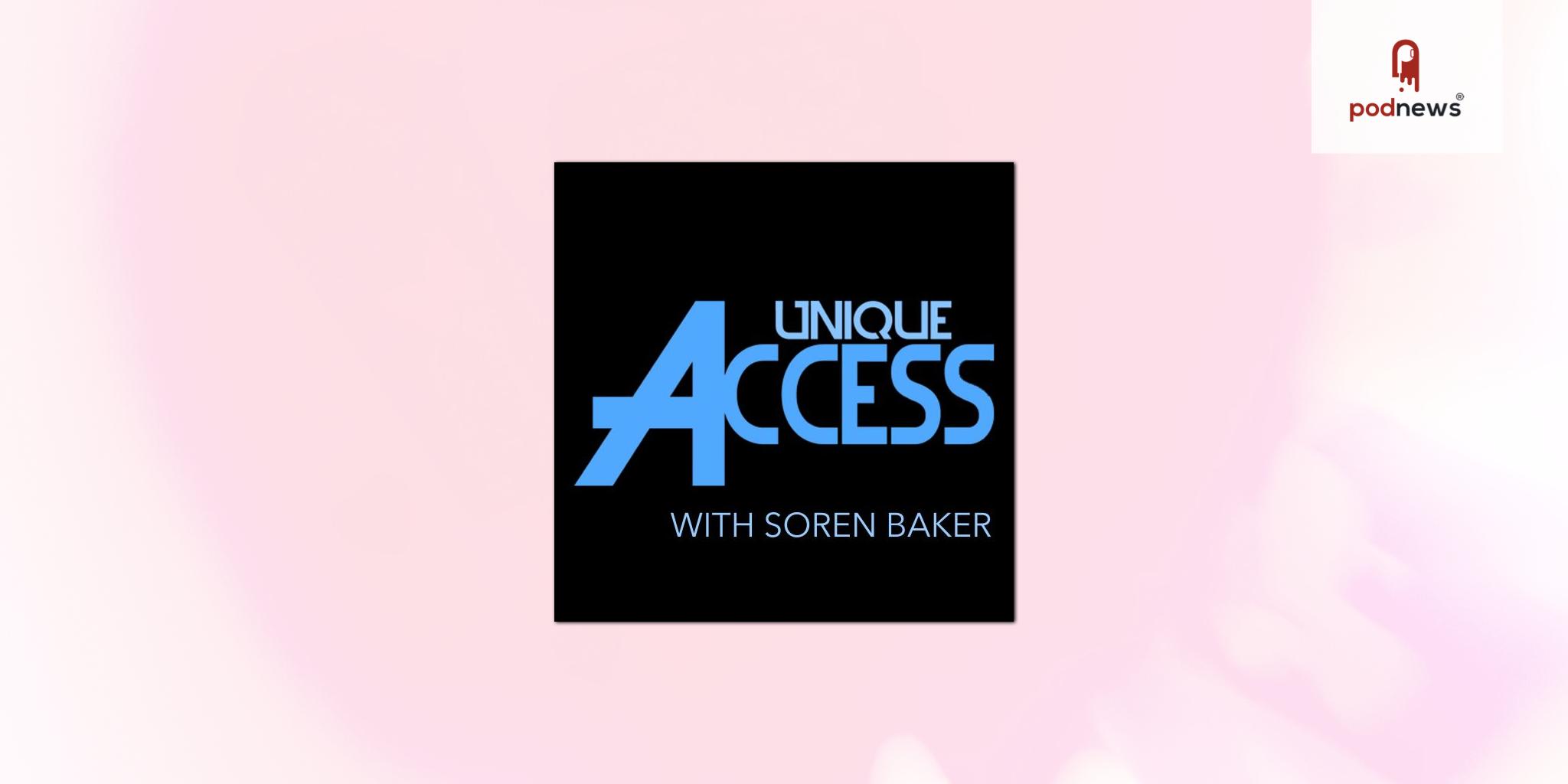 Unique Access with Soren Baker Podcast launches
Press Release ·
Acclaimed author and journalist Soren Baker is excited to be joining Pantheon Podcast with his new show, Unique Access Entertainment with Soren Baker. The first four episodes premiere Monday March 7 and feature interviews with N.W.A member and Rock and Roll Hall Of Famer MC Ren, Rap-A-Lot Records owner James Prince, Solo aka Franklin from Grand Theft Auto Five, and Nice & Smooth explaining why Tupac aka Makaveli's The Don Killuminati: The 7 Day Theory is one of the Best Albums in rap history.
Soren Baker grew up loving rap and started covering it in the 1990s for The Source, the New York Times, XXL, the Chicago Tribune, Rap Pages, and the Los Angeles Times. Since then, he has authored The History Of Gangster Rap and The Gucci Mane Guide To Greatness with Gucci Mane.
Given Soren's extensive knowledge of and relationships with some of the biggest artists in the genre, Unique Access with Soren Baker provides exclusive in-depth interviews with some of entertainment's most interesting and innovative artists. Every Monday, enjoy a new edition of Unique Access with Soren Baker. More on Soren and Unique Access Entertainment at https://uniqueaccessent.com/
About Pantheon Media
The world's largest music & culture podcast network. Pantheon deepens the connection between fans and the music they love with authentic, powerful storytelling. Pantheon's podcasts dig deep into music news, history and careers with interviews and commentary that draw from records, books, films, live concerts and more. Pantheon's podcasts are created and hosted by legendary producers and musicians, comedians and actors, authors and radio DJs… and by ordinary fans. Just like their audience, the Pantheon family of podcasts is diverse and growing fast – over 80 shows strong with a loyal listener base that tops 500,000+ listeners every month. To learn more, please visit www.pantheonpodcasts.com.
Listen
This is a press release which we link to from our daily newsletter about podcasting and on-demand. This is reprinted verbatim; we may rewrite headlines and descriptions.
This page contains automated links to Apple Podcasts. We may receive a commission for any purchases made.