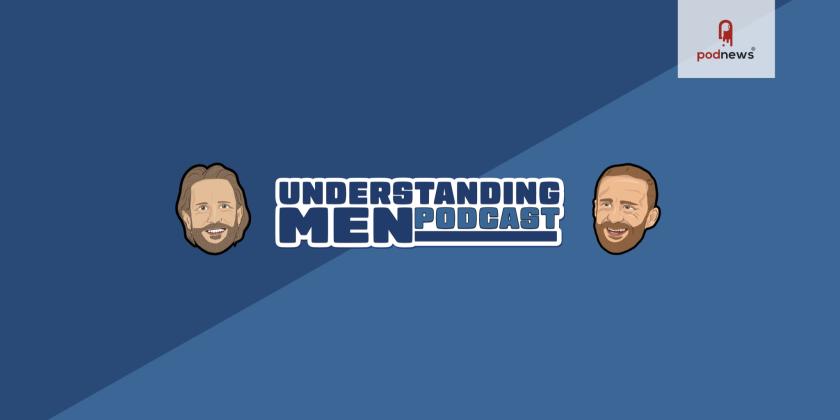 Ex-professional sportsmen Luke Sutton and Fraser Franks launch brand new podcast 'Understanding Men'
Press Release ·
Ex-cricketer Luke Sutton and ex-professional footballer Fraser Franks launch a brand new podcast in the hopes of inspiring men to have more challenging conversations.
Reflecting on their own friendship and the level of vulnerability they developed with each other, they set about creating Understanding Men to highlight the importance of creating spaces where men feel safe to let their guard down without fear or judgement.
Launching this Monday 11th September 2023, in 'Understanding Men' Luke and Fraser are baring all including their own experiences with addiction and alcoholism and reflecting upon their unique experiences in a hyper-masculine sporting world.
Since retiring from professional sport, Luke has been vocal about his experiences with depression and addiction and has written extensively about finding purpose after elite performance. Fraser is a coach and ambassador for Alcohol Change UK and recently underwent open heart surgery to treat a condition which caused him to retire early.
Ahead of the release, Luke said "I'm genuinely so proud that Fraser and I have created the Understanding Men Podcast! There are still far too many conversations that men don't have whether about body image, sex, money, status, fatherhood or just understanding what it is to be a man in the modern world. This podcast is going to tackle all of that with Fraser and I having the conversations other people want to have but don't. I can't wait to see where it goes. It'll be fun, raw and brutally honest."
Listen
This is a press release which we link to from Podnews, our daily newsletter about podcasting and on-demand. We may make small edits for editorial reasons.
This page contains automated links to Apple Podcasts. We may receive a commission for any purchases made.