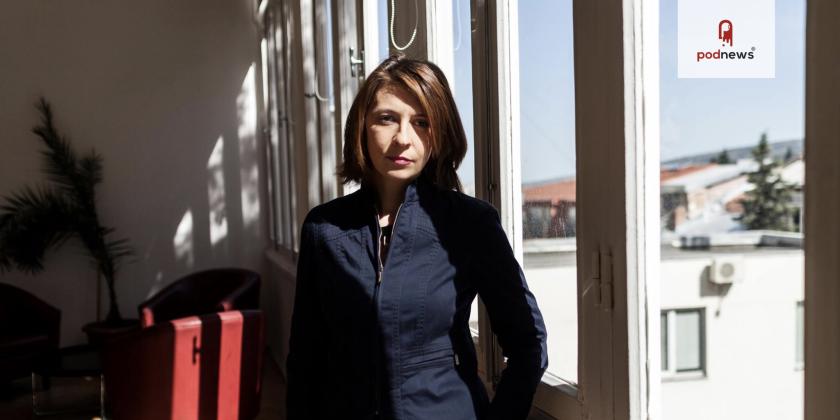 New Podcast "Undercurrents: Tech, Tyrants, and Us" Focuses on Tech's Global Impact
Press Release ·
On January 5, Audible Originals will debut a brand new podcast Undercurrents: Tech, Tyrants, and Us from Coda Story and hosted by Natalia Antelava (above). It's a thrilling eight-episode exploration from journalists around the world of how tech is affecting our future.
Smartphones, social media, and surveillance tech are sold to us as ways to build a safer, more connected, and convenient world. Many of us were hopeful this tech would also lead to a more open, more free society. But with authoritarianism seemingly on the rise across the world, did we get it wrong? Maybe tech is just making life easier for the tyrants. In eight episodes, reported from around the world, journalist Natalia Antelava and the team from Coda Story focus on the stories of people caught up in the struggle between tech, democracy, and dictatorship, and ask whether tech is doing more for dictators than it is for democracy.
Learn more at the Audible website
About Coda Story
Coda Story reports on major currents shaping our world from disinformation to authoritarian technologies to the war on science. Coda stays on these stories to reveal why they matter, how they are connected and where they are heading next.
This is a press release which we link to from Podnews, our daily newsletter about podcasting and on-demand. This is reprinted verbatim; we may rewrite headlines and descriptions.