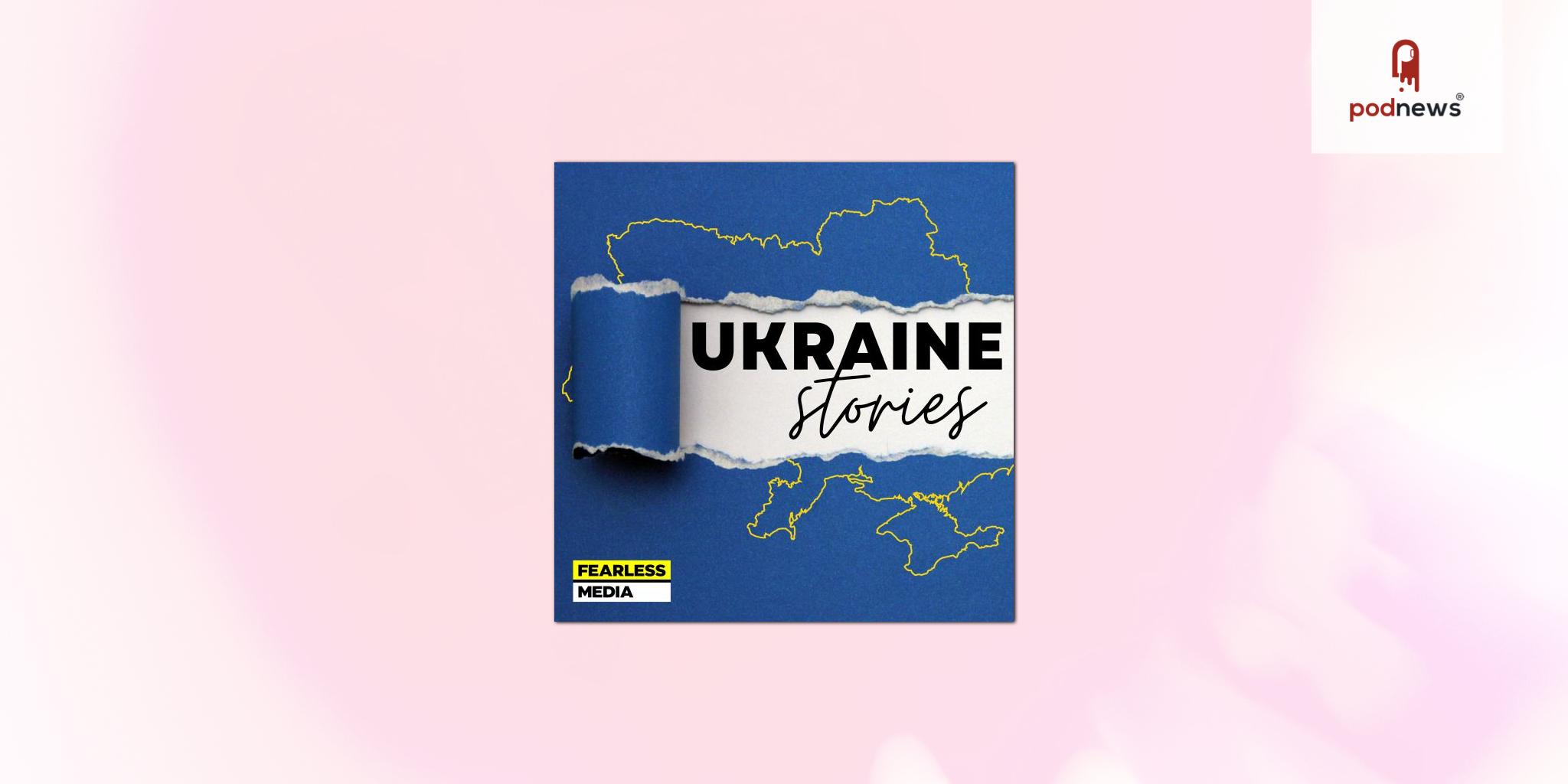 New Podcast from the Frontlines Tells the Visceral Story of the War in Ukraine Featuring One Person Each Day
Press Release ·
Ukraine Stories is a view in real time, of the new lives that are being created out of the violence of war. Each day, journalist and former NPR host David Greene takes us on a journey, one story at a time. Now heard on all platforms.
Listeners are taken to the streets, cars, and bomb shelters of Ukraine, where people are making difficult choices as they face a new reality. Hear stories from people like Galyna, who fled Mariupol with her dog, a backpack, and a camera; Max, who records fairy tales for kids hiding out in basements; Olena, a millennial, once the face of the "new Ukraine, who is now looking at a very different future; and Svetlana, who narrowly survived an attack by an anti-tank missile as she fled Russian occupation.
What sets the show apart from other daily news shows out of Ukraine is that it is told in first-person narratives, by the people living through this war.
"We hear these numbers of millions of Ukrainians fleeing, but what can those numbers tell us about the humanity of a people? What does it take to leave the only home you've ever known? What can we learn from hearing their voices? Being here in Ukraine offers us a rare opportunity to share their experiences beyond the time constraints of a traditional daily news show, in the midst of war," says Greene.
"The beauty of this show is the totality of it. With each episode, we are letting these voices unfurl. We are creating a record, a collection of short stories that show the reality of this war in a way no one else is doing," adds executive producer Kelly McEvers.
Ukraine Stories is the first project from Fearless Media, a new collective of journalists and producers, co-founded by Greene, McEvers, Tonya Mosley, and John Wotowicz. It's produced in partnership with Spotify. Ashley Westerman is the lead producer and fill-in host of the show. Theo Balcomb is the consulting editor. Anton Loboda is the lead reporter. Wotowicz is the funding and production executive.
Ukraine Stories will also release a separate feed, in Russian, this week.
Listen
This is a press release which we link to from our daily newsletter about podcasting and on-demand. This is reprinted verbatim; we may rewrite headlines and descriptions.
This page contains automated links to Apple Podcasts. We may receive a commission for any purchases made.