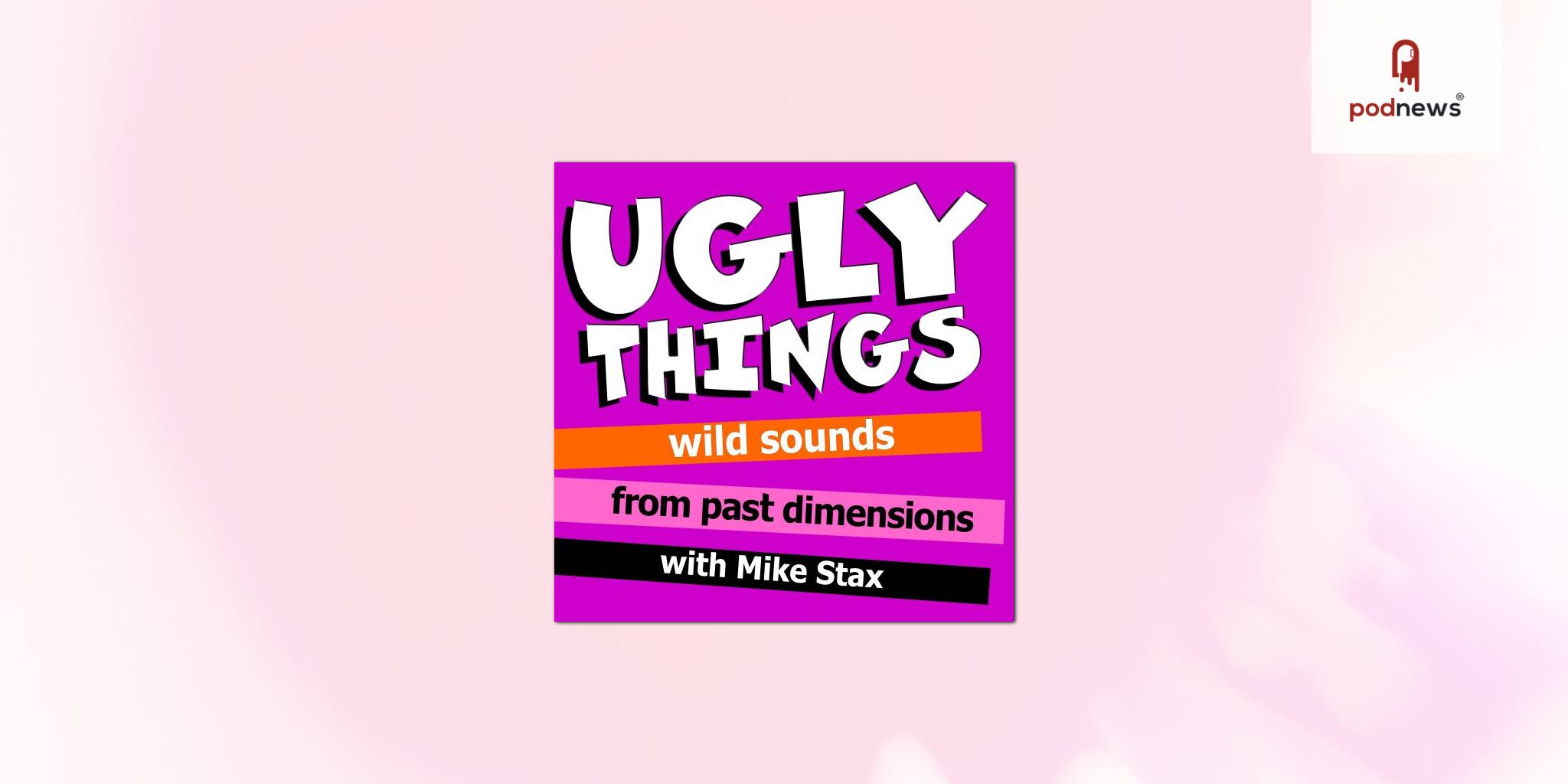 Ugly Things Magazine, the ultimate rock 'n' roll read is now a bi-weekly podcast!
Press Release ·
Hosted by author and music journalist Mike Stax, Ugly Things Podcast brings you wild sounds from past dimensions, when rock 'n' roll was young, daring, dangerous and vital. Each episode brings you the very best in British beat, 1960s garage rock and psychedelic music, featuring interviews and profiles about the era's most influential and underrated bands and artists, as well as reviews of vinyl and CD reissues, music-related books and films.
Guests include:
The Troggs - Mike Stax speaks with the band's two surviving members, guitarist Chris Britton and bass man Pete Staples, who regales Mike with a stream of hilarious and fascinating Troggs tales, including the story behind the infamous "Troggs Tapes".
Gray Newell - Talks about the legendary West Coast psychedelic group Clear Light, who's self-titled debut album was a multi-faceted gem, a blend of delicate folk-rock and full-on bombastic psychedelia, delivered with dramatic flair.
Harvey Kubernik - Acclaimed music historian, journalist and author of 19 books, including Canyon Of Dreams: The Magic And The Music Of Laurel Canyon, and Jimi Hendrix: Voodoo Child, talks about The Monkees, Hendrix, growing up in LA and the diverse music scene at the time, the 50th anniversary of The Rolling Stones Exile on Main Street, and more.
Lenny Kaye - Lenny talks about his critically praised book, Lightning Striking, playing guitar with Patti Smith and the soul saving power of rock and roll.
Thus - In 1968 four high school kids from upstate New York had the pluck and ambition to make an album of their best songs. They called it ALL OF THUS. They pressed only 265 copies via the custom pressing company Century Records and sold them at their high school. It's considered one of the most obscure and collectible vinyls of the 60's garage rock genre. Mike speaks to drummer Barry Daeglish
David Holzer - Mike and UK music writer David Holzer discuss their upcoming book about influential Hungarian jazz guitarist Gábor Szabó, who was admired by artists such as Jimi Hendrix, and Carlos Santana.
The Ugly Things podcast delivers passionate, informed, insightful, in-depth coverage of the overlooked music of the 1950s, '60s, '70s and beyond.
Hosted by Mike Stax
Produced by James Archer
Listen
This is a press release which we link to from Podnews, our daily newsletter about podcasting and on-demand. This is reprinted verbatim; we may rewrite headlines and descriptions.
This page contains automated links to Apple Podcasts. We may receive a commission for any purchases made.