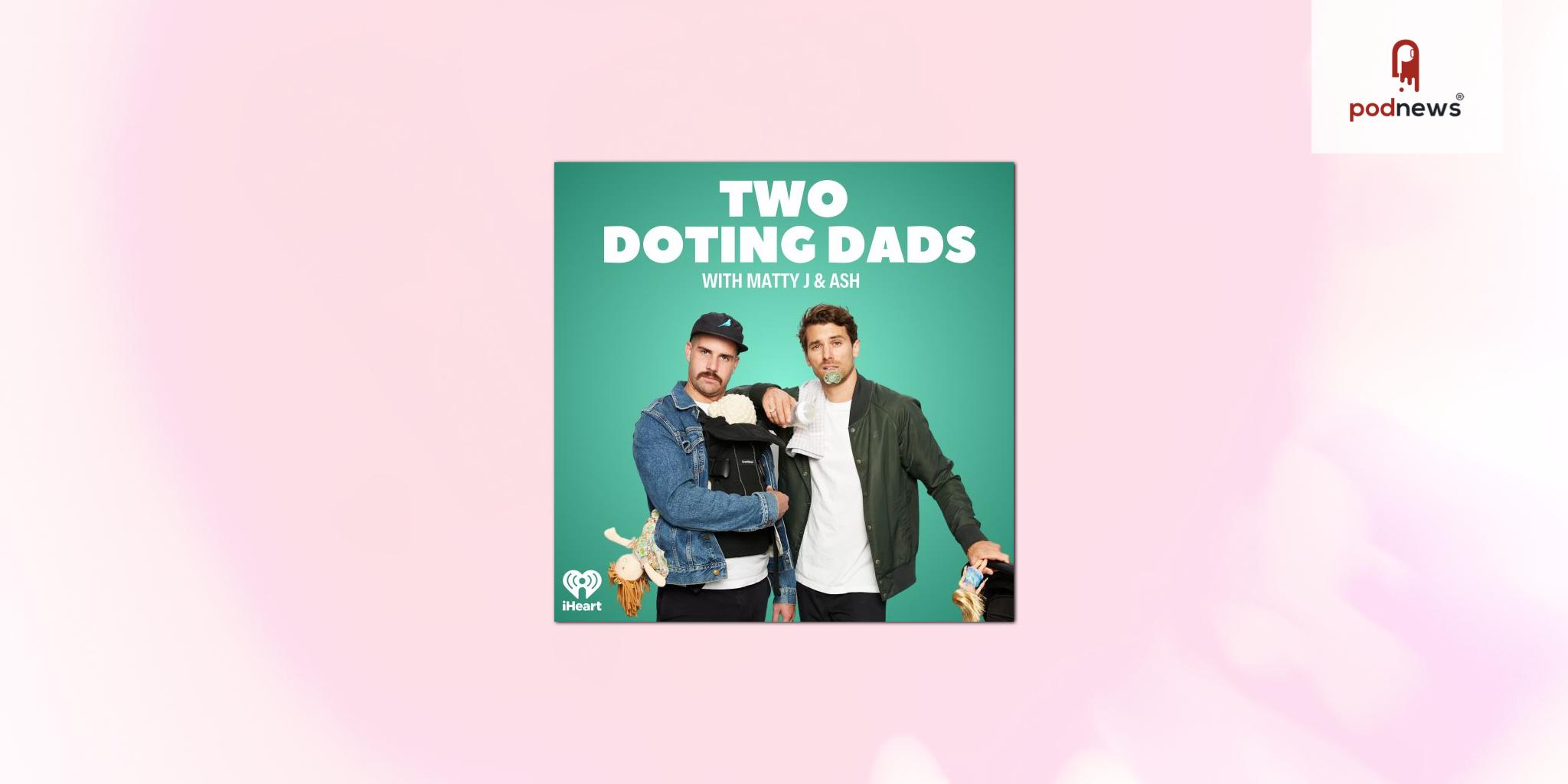 Two Doting Dads, from Matty J and Ash Wicks, joins iHeartPodcast Network Australia
Press Release · Sydney NSW, Australia · via Black & White ·
ARN's iHeartPodcast Network Australia today announced that your favourite Dad's Matty J and Ash Wicks are joining iHeart with their hilarious take on parenting in the podcast Two Doting Dads.
Two Doting Dads is a podcast series that follows the parenting escapades of two good mates, Matty J and Ash Wicks. Like all good modern relationships, they met on Instagram and instantly bonded over the fact that they were both sleep-deprived Dads doing their best to dote over their two children. They share a laid-back style to parenting, they don't pretend to be experts and they celebrate every single parenting mishap (which there are plenty). If you're listening for parenting advice, you've come to the wrong podcast.
Matty J and Ash will also drop bonus episodes when they feel like it that, chatting to some of the biggest names in sport and entertainment about their own experiences as Dad's, recent episodes have featured x3 Surfing World Champion Mick Fanning, Australian Cricketer Aaron Finch and Morning TV Show Royalty Larry Emdur.
Matty J is best known from his time on The Bachelorette and then The Bachelor, where he met wife Laura Byrne with whom he has two daughters with, and inspiration for the podcast. Ash Wicks is a social media sensation, with his short skits depicting his home life with over 700k followers across Instagram and Tik Tok.
Corey Layton, ARN's Head of Digital Audio said: "Dads rejoice! Finally there's a solution to all yours and my parenting woes… or at least someone who understands the endless facepalm moments. Both Matty and Ash are brilliant talent and we're excited to have their podcast join the iHeartPodcast Network"
Matty J said: "We couldn't be more stoked to join the iHeart family! I still can't believe that little record Ash and I did one afternoon, when we stole my wife's podcast equipment, has turned into this. Who knew people wanted to hear about two dads being shat on, struggling with sleep schedules and getting a vasectomy."
Ash Wicks said: "Can't believe talking sh*t with a mate is now my job and we get to share our daily Dad struggles with likeminded parents, just hope the fam aren't listening and if they are sorry… any way, super pumped to be with iHeart!"
Two Doting Dads is available on the iHeart app or wherever you get your podcasts.
Listen
This is a press release which we link to from Podnews, our daily newsletter about podcasting and on-demand. We may make small edits for editorial reasons.
This page contains automated links to Apple Podcasts. We may receive a commission for any purchases made.