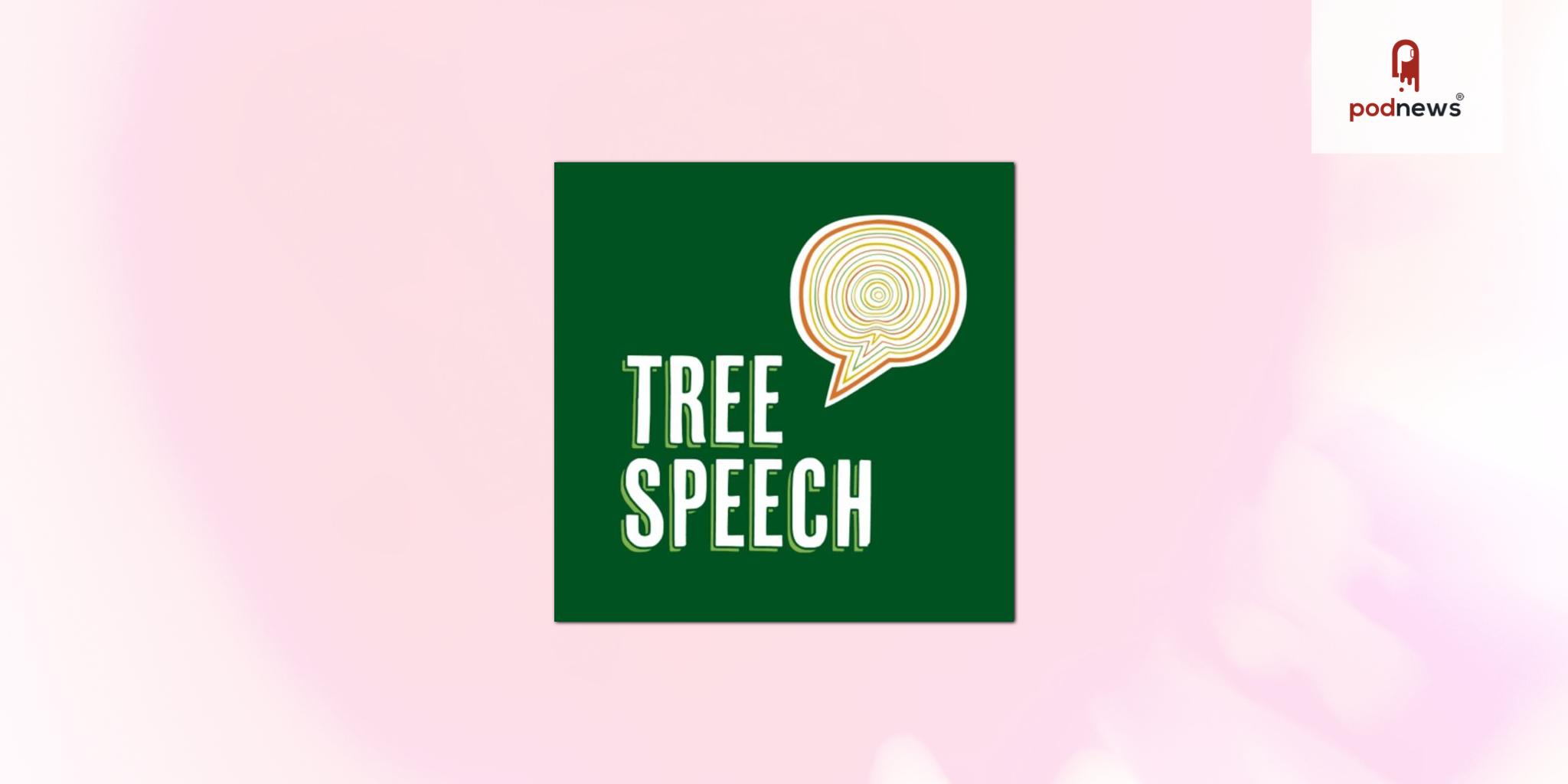 Tree Speech Podcast focuses on intersection of reproductive rights, human rights and climate solutions
Press Release · New York, NY, USA ·
Tree Speech, a podcast that blends narrative storytelling, interviews, and wanderlust while exploring the personal, historical and cultural ways that trees have an impact on all facets of life will launch its fourth season with an episode that celebrates the history and lore of the Autumnal Equinox. The episode will feature guest Heather Porter, a writer, storyteller and creator of the Animisma podcast to contemplate sacred rot as a necessary component of this time of year and a path toward personal and societal renewal.
Podcast producer and co-creator Jonathan Zautner states, "Our fourth season will focus on the enduring interconnectedness of every living thing, balanced by the presence of the divine feminine that provides life and wisdom to our present-day challenges."
Each episode of Tree Speech seeks new understandings of the tangled relationships we have with the natural world, along with a renewed awareness of the trees in our lives. Folklore, history, holidays and current events are examined while exploring trees in conversations around race, religion, and resources with people who all share deep connections to them-from artists and writers to historians and educators, hikers and arborists to environmental activists and advocates.
The guests in the new season include award-winning singer, songwriter and educator Neshama Carlebach, who will discuss the legacy of family trees, Kristen Patterson, the inaugural Director of Drawdown Lift, who leads efforts to advance climate solutions that improve human well-being and alleviate poverty in low- and middle-income countries, with Christina D. Eskridge, a performing artist, director, playwright and public health professional and founder and executive director of Elevate Theatre Company will discuss the intersections of reproductive rights and climate solutions and actions everyone can take to work toward justice, and Kesiah Bascom, the founder and owner of Offbeat Compost, a food scrap collection and composting program in the Merrimack Valley Region of Massachusetts who will discuss the importance of compost for our earth and our lives.
Podcast host and co-creator Dori Robinson explains "Especially given the recent events of the overturning of Roe v. Wade and the direction of policy changes regarding women's health and how it intersects with environmental health, we will showcase how specific women walk through the world, connect with their surroundings, and stand up for what they care about. It is our nature."
Listen
Tree Speech
Dori Robinson, Jonathan Zautner, Alight Theater Guild
This is a press release which we link to from Podnews, our daily newsletter about podcasting and on-demand. This is reprinted verbatim; we may rewrite headlines and descriptions.
This page contains automated links to Apple Podcasts. We may receive a commission for any purchases made.